David Krepp answered Sutho's "Short of Goalies" call and armoured up to return to 6th grade after a break of about 17 years. Go, Dave – Sutho man! Keeping it in the family, his sons Aaron and Jonathon, also played in the 6th-grade team that played an exciting draw against Easts. Keeping it in Sutho families, the Krepps were joined by a couple of Rowlings. Phil grabbed a neat goal to ensure the draw. 
Our match reports have certainly been getting big audiences with Sutho's HQ pretty well shut down because of COVID-19. In each of the past two weeks, they have drawn more than 1000 views. Thanks to all the team reporters sending in their news; it helps a bit when your fans are missing the experience of being at the ground. Is there any way we could get a virtual Sutho snag? 
In other notable goalie news, Jason Stevens, our 5th-grade bulwark, turned in his 50th Sutho match clean sheet in the 3-0 result against Briars.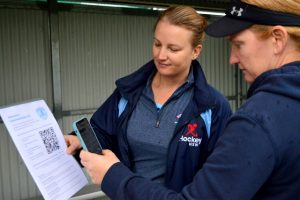 A very big thank you from Sutherland Hockey Club to all doing their best to keep everyone safe from the threat of COVID-19. You are champions.
In today's match reports we include our first ever dispatches from the Sutho men's Masters, who will be officially joining our Club from next season.
We can't finish this huge report without a particular thank you to the parents, players and supporters who have supported it with their pictures.
Sydney Hockey Premier League
1st grade: 5 Northern Districts 2
What was to be expected to be another "easy' game like last week's against Sydney South East became quite the opposite when our team seemed to take the field with a very relaxed attitude. This turned it into a real fight for survival until the 4th quarter.
It began with the score locked at 2-2, but Sutho luckily decided to move into top gear, scoring 3 goals for a real grinding 5-2 win.
Once again, Mitch (Spray) Wray led the way from the rear with another strong performance holding and driving the team.
Nick Hill, also a newcomer to our club, gave a polished performance and pushed hard in both attack and defence, a great addition to the club as well.  Brady Anderson turned in his usual hard running effort up front and proved hard to stop.
Also a first for both Blake (Billy) Hernandez and Riley Nilan for their first run-ons in this week's team. Congratulations to Riley for scoring his first goals for Sutho since moving from Glebe last year.
The young brigade being blooded into 1st grade is starting to earn their stripes. With dedicated work, it will come and I am sure our team should make the six at semi-final time.
Next week will be a real test when we play Norwest Strikers at home at 3.30 pm Saturday.
Best and fairest:   Mitch Wray 3, Nick Hill 2, Brady Anderson 1. Goals:  Brady Anderson 1, Christian Halyard 2, Riley Nilan 2.
2nd grade: 0 Macquarie University 1
Week two of our season, and we faced Macquarie University. After a drive which seemed to last forever, eventually, our team arrived in the faraway land of Pennant Hills.
The game consisted of our team holding the bulk possession, attacking and defensive control, Mac Uni playing '11 behind the ball' – and we just couldn't find the net.
Unfortunately, off a quick counterattack and a short corner opportunity, Mac Uni managed to jag a pretty lucky, yet well-executed, goal. At the end of what was a scrappy and poor game, we were sadly defeated 1- 0.
We look to next week and hope we can pull back a win on home soil.
3rd grade: 2 Northern Districts 2 
After the arduous journey trekking up to Pennant Hills, 3rd Grade took the field for their second game of the season. With a completely different line up from the week before, Sutho were expecting a tougher game against Northern Districts 2nd Grade team.
After a lacklustre warm-up, we struggled to start in the first quarter and ended up conceding an early goal due to a defensive mistake. This was the wake-up call that we needed, as we started turning up the pressure, putting together several attacking advances and finishing the quarter with multiple short corners.
The second quarter continued much like the end of the first, with both teams struggling to get through the opposing midfield. Both managed to score off short corners, concluding the half with Sutho down 1-2.
With 6 players nursing injuries, Sutho tried to play smart in the second half, having more ball control while maintaining possession and composure. The plays did not pan out the way expected with both teams tiring, and each struggling to string more than three passes together before turning the ball over.
In the 4th quarter, Sutho managed to even the score off a short corner, and with 5 minutes left both teams tried desperately to score the extra goal for the 3 points at the end of the game. Sutho's efforts were unfortunately hampered by a strong Districts' defence, but we also managed to quell any advances from the opposition strikers.
Best and fairest: Tim Mall 3, Oli Turner 2, Jay Kelly 1. Goals: Joel Westblade, Brendan Sharp.
4th grade: No report
5th grade: Sutho 3 Briars 0
After watching an exciting end to 6th grade just before us, it was our turn to take to our hallowed turf for the first time in a competitive game this year. Round 2 saw us take on Briars, and we weren't too sure what to expect as it has been a few seasons since we had taken them on in this grade.
The match started with a fast tempo, with the ball moving up and down the field and both teams crafting out half-chances here and there.
Our very young team took control of the game after a while and was pinging the ball around the field very well. We went ahead through Sohan, first timing the ball into the roof of the goal at the back post-second goal in two games: not bad for a mid-fielder playing in the striker line in his debut season!
Our lead doubled after a penalty stroke given after an agricultural tackle; taken coolly by Jack Mecham. It was 2-0 at half time, and Briars were arguing amongst themselves.
The third quarter was another tough battle but we retained our calmness on the ball and held off a few chances. At three-quarter time, we made the decision to put the game to bed and score that third goal – but not over committing numbers forward in doing so.
Our smart play paid off when Oli Bollard broke through at pace and was one-on-one with Briars' GK, only for one of the full-backs to catch up and near rugby tackle him over the goalie. It was the second agricultural tackle inside the D for the game; second penalty stroke!
This time, the younger Mecham (Luke) stepped up to slot it away;  3-0 with 8 mins to play. We shut out the game smartly, fending off Briars throwing everything at us to get at least one goal.
Notably, we held out for Jason Stevens' 50th clean sheet as a GK for Sutho – Congrats mate.
Goals: Sohan Mavji 1, Jack Mecham 1, Luke Mecham 1.
6th grade: Sutho 1 Easts 1
Finally, after so many months off & trips to Homebush and Bankstown, we finally got a home game – and, boy, was it great to be back on familiar ground on a nice sunny Saturday afternoon. The positivity of being at home rubbed off and we began the game strongly, and unlike last week, we kept it up beyond the first five minutes.
We did a decent job of controlling the ball, and our execution of basic skills had us in a good position. There were the odd hairy moments, but we were doing well. Then somewhere in the middle of the game (I can't remember if it was before or after half time), they scored a short corner goal against the run of play.
It was good to see we didn't fold, but kept plugging away and got an equaliser off a nice build-up and finish.
This picked our spirits up and we pushed to win the game, but a couple of errors at the end were the difference and the game finished 1 all. The lesson was that we played better than last week, and will aim to play better again next week.
Goal: Phil Rowling
7th grade – No report
8th grade: Sutho won 1-0
We started off very strongly, with some good teamwork. In the second quarter, it paid off with Jordan Wood scoring a superb solo goal running from halfway, rounding the keeper and putting a  gentle tomahawk into the net.
After half time we admittedly got a little scrappy and panicked when we didn't need to – but we held them off for the rest of the game.
Some great defence work from Ross Crowley, new boy Luke and Steve Harvey.
Best and fairest: Jordan Wood 3, Caleb Nieuwendyk 2, Mark Bayley 1. Goal: Jordan Wood 1.
Sutherland Men's Masters and Legends
Two rounds have been completed since the Covid-19 pause in Masters competitions. The Sydney Masters Board has released a draw of six rounds of what should be a 12 round competition if we make it to the end.
Round 4 was the first after the break, with lots of air swings and missed opportunities. The Sutherland 1 team playing in the Masters League C division pulled off a hard-fought 2-all draw against Manly/Gordon North Sydney, a younger and "nippier" side who also are coming back into form after the long pause.
The Legends team D division had a loss to a very capable Ryde team. The Legends division is structured to split into an over 55s and an all-age competition in the second half of the season, so is a blend of two comps at present.
In round 5 the Masters' team won 3- 1 against Penrith and our team is currently holding the second spot on the table. The Legends had a 2-all draw with Northern Districts, another strong club in Masters with 4 teams one in each division.
Both Sutho teams will be out there again this week and hoping to further boost our points tally and hoping the season has the legs to avoid the dreaded virus and go all the way to the finals.
Good luck to all the Sutho sides in their upcoming rounds.
And from Sutho Legends: 
For our first game back, it was a rusty re-start. We were up against a strong team, Ryde OA, that had been demoted from a higher division. With just 11 players available, we went down 1-7. We were also sadly missing Peter Macey, who is recovering from a stroke that he suffered in the first lockdown week. We wish Peter all the best as he works hard to regain good health.
Our second game saw the team getting back in the groove.
Again we were up against a team – Northern Districts-no age restriction from the top portion of our split draw, and we held them to a 0-0 draw. We missed a few goalscoring opportunities, but the defensive effort across the pitch was great.
This was the second game in our stop-start season where we have taken points from teams in the top part of the draw, so it was pleasing to see the team performing well again.
Sydney Women's Hockey League 6
Sutho 7 Glebe 0     – Pictures Anna Domrow and Christa
A slightly cold but sunny day saw Sutho's SWHL team start their match at Homebush against Glebe. We went into the game with determination and positive attitudes, hoping to cement our position at the top of the table.
We scored our first goal in the first quarter, Hannah lining up a shot to have Kristen finish it off at the last minute. We continued the pressure in the rest of the half, with a lot of short corners, and a couple more goals.
All our pressure and hard work paid off in the second half when we smashed it up front and scored the rest of the goals to make up a 7-0 win.
We all worked together with strong passes from the centre out wide, and accurate transfers through the back that helped us keep the possession for most of the game. We were solid in defence, giving away no goals or short corners.
All in all, we were happy with our strong performance and keen to keep improving, having fun and working together as we meet UNSW at Daceyville next Sunday.
Best and fairest: Camille 3, Megan 2, Zara 1. Goals: Ash 1, Han 1, Kristen 2, Megan 1, Amelia 1 and Jana 1.
Sydney East Hockey Association Women
Sutho Arangas 1st grade 0 Pohogs 1     Pictures: Luke Domrow
Finally, after two long weeks after the initial SEHA woman's start date, the Sutho Arangas took the field at Bankstown.
We had 5 debutants starting in 1st grade: Jess Cherrie, Jess White, Emily Cherrie, Darcy Hunter and Grace Matthews.
The team started off strongly with positive communication and firm passes to one another. The game was played mostly in the middle 50 and was evenly matched with Pohogs. Our defence held out Pohogs well on their first penalty corner.
The second half saw Sutho have more attacking opportunities. Though we were able to obtain short corners, we were unsuccessful in scoring.
Pohogs got a ball away to their high attacking player who Fish had covered every day of the week. But we were playing at Bankstown and if you know this field you know you might as well be playing ice hockey.
Fish slipped over and they had a breakaway with a 1 on 1 with the goalie and they scored within the last minute.
It was a tough loss for the ladies, we have a few things to work on which include our triangles and PCs.
Bring on next weekend!!
Best and fairest: Emily Cherry 3, Ashton Waters 2, Kristen Agius 1.
Sutho Arangas 3rd grade Sutho Wildcats 1 Dolphins 1
Firstly, welcome to our two new players, Karen Jones and Lindsay Smith. It is great to have some new players and we look forward to a successful season together.
Welcome back to all the old Cats. It's good to be back on the turf.
Dolphins scored first, against the run of play. This fired Wildcats up and we dominated play in the second half. Our goal came from some good passing up front, with the final touch from Kaz.
We had many chances after that and were the better team on the day. Just couldn't manage to get the ball in the net.
Best and fairest: Kaz Hodgson 3, Karen Jones 2, Vicki Earle 1. Goal: Kaz Hodgson.
Metro
U17 Sutho. No report.
U15 Sutho v Briars.  No report. Pictures: Rory Staples
Juniors
Under 17 Sutho Blue Tongues 0 Bankstown 2     Pictures: Rory Staples
Although we went down, we played a good game and are showing improvements each week.
We were more spread out this week, making it easier for passing and game set up. Marking our player was much improved and showed us that we can swing the play back our way when we intercept the ball.
We need to remember our keep our positions so we are ready for any changes that may occur and not make any extra work for ourselves.
You made some great saves while in goals, Byron – great work.  Many thanks to Kai, Ryan and Jack from U15A Geckos for filling in for us. It was great having you join our team for the night.
Best and fairest: Jonathon 3, Luke 2, Byron 1.
U15B Sutho Blue Tongues 0 University of NSW 4
Our first game at night was against the competition leaders. With this in mind, the players came out and played their best match of the year, but unfortunately, a couple of lapses opened scoring opportunities for UNSW and we went down 4-nil.
The first quarter saw both teams on the attack with Sutho being the stronger. Both defensive lines held on and at quarter time it was 0-0. The second quarter saw UNSW take advantage of a lapse in defence and score the first goal, with a second goal coming soon after from a shot that could only be described as unsaveable.
The second half saw Sutho come out determined to get the goals back. We went on the attack with some opportunities opening, and it looked like we did it when Zara slotted one past the keeper only to see the goal disallowed.  We continued to attack throughout the third quarter but strong UNSW defence saw it hold on.
The final quarter saw another UNSW get a couple of more goals through our defence line to finish with  4 goals.
It was a great effort by Sutho which saw everyone step up. The big difference was UNSW being able to capitalise when they attacked. A big thank you to Abbey and Rohan from the 13B Bearded Dragons for helping us out you – both played a fantastic game.
The whole team played well which made it difficult to allocate the best and fairest points this week, but they went to  Zara 3, Mylo 2 and Liam 1.
Sutho Under 15B Thorny Devils 0 Moorebank 5
On a crisp and sunny morning, we ventured to Moorebank looking to build on our win from last week.
We started slowly and on the back foot all the first quarter with the ball hardly leaving our half. Thankfully, this week's goalie India kept us in the game with several vital saves.
After the first short break, the momentum didn't change with Moorebank attacking our half at will but India defended above and beyond and we went into virtual oranges 0-0.
The 3rd qtr started the same, but within the space of minutes, we were down 0-3. Sutho rallied late in the qtr with Victoria, Jacob, Ethan and Bailey fighting back.
The final qtr started after coach Hannah asked everyone to improve their marking and ball commitment. Sutho's game got better, led by Abbey, Leah, Harley and Nathaniel – w more great saves from India.
But this pressure didn't turn into goals and Moorebank added two more to see the final score 0-5.
Today wasn't our day but coach Hannah was pleased with the improvement and asked for everyone to keep our heads up and work on these skills at training.
Best and fairest:3 pts: Victoria Henwood 2 pts: India Faber 1 pt: Leah Struve
Sutho U15A Geckos 2 Moorebank 4
It was 'Under Pressure' today, as Moorebank played a faster-paced hockey than our start.  This put our defence on high alert, but thanks to some great goalkeeping efforts, the opposition was only able to sneak in a couple of goals in the first half.
Once we sped up and synchronised with their attack and defence, we were able to turn the tide of the game into a solid second half, bagging a couple of well-constructed goals to reduce the deficit.
Similar to last week there was a focus on play in the middle of the field and underutilisation of our wide frame that could have generated some more opportunities.
As we grow as a team and improve on communication to help out our teammates and 'have each other's back' we will improve significantly. Still, today saw some marked improvement and definitely gives us something to work with in preparation for the next match.
A big welcome back to William Newton today, and thank you, Tomas, for coming along to support your team while you recover from injury.
Go Sutho!
Best and fairest: Mackenzie Shaw 3, William Newton 2,  Kai Morris 1. Goals: William Newton 1, Jack Treharne 1.
Battle of the Lizards
Under 13A  Sutho Blue Tongues 0 Sutho Geckos 1 Lizard Cup Match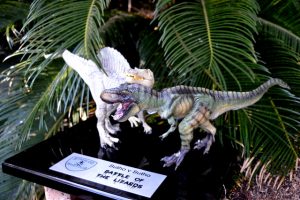 The third match of the season was definitely the hardest so far, with us challenging the Geckos. The first goal was scored by the Geckos, and due to their amazing defence, we were unable to convert any scoring opportunities.
Our goalie, Archie, made some amazing saves to keep the score 1-0. As a team, we did very well considering we had no reserves to replace our tiring players. We look forward to playing them again and providing us with some fantastic competition.
We congratulate the Geckos on winning the first Lizard Cup for the season. We'll be training hard and hope to get our hands on the Cup next time.
Best and fairest: Tully Johnson 3, Louis Olsen 2, Kai Fisher 1.
U13A Sutho Geckos 1 Sutho Blue Tongues 0  
Our first Lizard Cup derby in U13As meant our Geckos were primed and ready to claim victory against a very skilful and determined Blue Tongues side.
As soon as the whistle blew it was on, with both teams focused on securing that white ball.  The Blue Tongues goalkeeper showed to be expert as did their defence, scrambling often to keep the Geckos continuously at bay.
The Gecko's only opportunity came in the second quarter against with a well-constructed one-two play that started and finished with Peter combining with Riley.
It was a tough battle with both teams and coaching staff not giving up to the very end in true Sutho fashion honouring that blue jersey. Our Geckos played extremely well and awarding the B&F points to only 3 players was a very difficult but a grateful position to be in. It proved coach Bollards fitness/skills training is starting to pay off.
A very special mention to Sam who backed up from his U13b BD game to fill in as our goalkeeper and did a super job under the 'Lizard Cup' pressure pot.
Best and fairest: Kalahni Crews 3, Oisin Perry 2, Olive Kirby 1. Goal: Peter Rast.
Sutho U13B Thorny Devils 4 Moorebank 0
A quiet game at Moorebank for our Thorny Devils with no spectators allowed.
Midfielders and defenders worked hard to give those up front plenty of opportunities with the ball barely touching Moorebank's circle.
Some great passing between Luka, Julian and Jude provided the first goal halfway through the second quarter. Ninety seconds later, Julian scored the second goal of the match.
Eliana copped a hard ball to the knee just before half time, but some ice must have done the trick as she bounced back to score two great goals in the second half.
Lachlan joined Jack in defence to show that he too has a strong slap to distribute the ball back up front for his team. Four subs meant that players were rotating through the field, but they continued to work as a team.
A couple of missed opportunities, especially from short corners, will give us plenty to work on but the team is improving each week by working together, playing where their team needs them and implementing what they learn at training.
Best and fairest: Emily Carey, Julian Krepp and Jude Lyons 2 points each. Goals:  Jude Lyons 1, Julian Krepp 1, Eliana Domrow 2.
U11A Sutho Geckos 11 v Moorebank 1
After a bye round our team was keen to play for points this week and we were expecting a tough game against Moorebank.
From the start, we were switched on and our positional play was great, helping us put together some nice goals before half time.
One of our goals, in particular, was amazing given it resulted from a defensive tackle in our circle, three passes then a clean goal scored. It is very pleasing to see our team start to gel.
Best and fairest: Nick. Goals:  Rowan 1, Georgia, Jack H and Thomas 2 goals each, Nick 4 goals.
U11B Sutho Thorny Devils 2 UNSW 0
After two weeks at Moorebank, we'd all been looking forward to our first home game of the season, but a late change saw us playing at Kyeemagh on a bright morning.  A quick check that the goal circles were painted correctly and a short delay as the goals were moved from one end of the field to the other and we were ready to go.
With a full squad for the first time, we were hoping to see the results of all the work in training on positioning, distribution and short corners. Under pressure early on, some great work in goal by Daniel kept UNSW out.
Working ourselves into the game with some good passing from the back, we won a short corner. There was a strong injection from Rhydian to Lauren, a quick pass to Evie and back to Lauren who hit it in from the top of the circle.
We continued to create chances with Hamish and Griffin passing well from the back, Achilles running well and some tackling from Isabelle.
In the second half we continued to press and Rhydian picked the ball up on the left, ignored his coaches' calls to pass and made a mazy run to the top of the circle to slap home a goal. With time running out Zara made a great interception in front of goal.
Best and fairest: Daniel 3, Zara 2, Rhydian 1. Goals: Lauren 1, Rhydian 1.
U13B Sutho Blue Tongues  0 University of NSW 4
Our first night game was against the competition leaders. With this in mind, the players came out and played their best game of the year, but a couple of lapses opened scoring opportunities for UNSW and we went down 4 nil.
The first quarter saw both teams on the attack with Sutho being the stronger. Both defensive lines held on to go to quarter time at nil-all.
The following quarter saw UNSW take advantage of a lapse in defence and score the first goal of the game. Their next came soon after from a shot that could only be described as unsaveable.
The second half saw Sutho come out with determination to get the goals back as we went on the attack with some opportunities opening. It looked like we did when Zara slotted one past the keeper only to see the goal being disallowed.
We continued to attack throughout the third quarter but with strong defence, UNSW held on. The fourth quarter saw them get couple more through our defensive line to finish with 4 goals.
It was a great effort by Sutho which saw everyone step up. The big difference was that UNSW was able to capitalise when they attacked. A big thank you to Abbey and Rohan from the 13B Bearded Dragons for helping us out; you both played fantastic games.
The whole team played well which made it difficult to allocate the best and fairest points this week, but they went to Zara 3, Mylo 2 and Liam 1.
Sutho U11B Blue Tongues 16 University of Sydney-Bankstown 0    Pictures: Jodi Howson
The BTs played USYD/Bs at a sunny but rather crisp Bankstown pitch early on Saturday morning. Once again the team arrived early for a thorough warm up before taking to the pitch.
Sutho were immediately on the attack with Caiden moving fast and putting pressure on the defence which she continued to do throughout the game, resulting in numerous goals for. Jack controlled the centre well, distributing the ball left and right to the halves Grace and Audrey, who in turn were able to pass to the forwards resulting in some great goals.
Improving on last week, all players held their positions well throughout the game.
The mercy rule was applied at 8-0.
Ethan once again showed his speed, skill and determination this week putting 6 goals away; some were from a never give up attitude on the baseline.
Although the ball did not get near Sophie at the back in goals, she stayed involved in the game, calling our defence into position when required. As the game moved on Lincoln was able to push up and show his speed and skill in attack.
There were lots of short corners this week so we were able to try some different combinations, resulting in a few fantastic slaps into the goal by Jack.
Our attack was relentless and unfortunately, USYD/B was never in the game. Full credit to them as they did not give up in their defence even as score pushed out and ended up 16-0 to Sutho.
Best and fairest: Ethan 3, Jack 2,