Welcome to Sutho Juniors – the youngsters' side of Sutherland Hockey Club.
Juniors playing in the Sutho blue underpin our proud history in men's, women's and junior competitions, with players who began their playing careers with us going on to represent Sydney, NSW and Australia.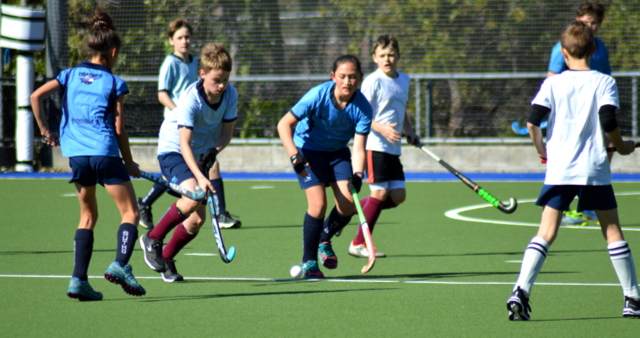 Sutho Juniors have had many successful seasons of hockey.
However, we define success as not only achieving our aims on the field but also by ensuring our juniors develop their hockey skills each season and enjoy themselves – all while playing at the highest levels of sportsmanship.
Great player package
We offer our juniors great centralised facilities, coaches, targeted junior skills development programs, representative pathways, senior playing pathways, umpiring pathways, and fun… all based on an Olympic standard synthetic playing pitch. This was used in 2020 by Australian and Belgian teams for the first international hockey match played in Sutherland Shire.
The NSW Government's $100 Active Kids voucher can be used to reduce junior playing fees by $100 for school children (Kindergarten—Year 12).  When registering, an Active Kids voucher number is required to obtain the $100 discount. Visit www.service.nsw.gov.au to obtain your Active Kids voucher number and then complete the Club registration process.
Minkey Program
Our Minkey program introduces hockey to 5 to 9-year-old girls and boys. It provides a great opportunity for kids to learn and develop their hockey skills, with the added benefit of developing their social skills in small mixed groups.
Minkey introduces girls and boys to the basic skills and rules of hockey using fun activities in a social atmosphere. The program does not involve any actual teams or competition games.
The Minkey program is run on Friday afternoons (4:30 pm–6 pm) throughout school Term 2 and the first half of Term 3.
Further information will be posted here when details of this year's Minkey program are finalised.
Junior Winter program (ages 10-17)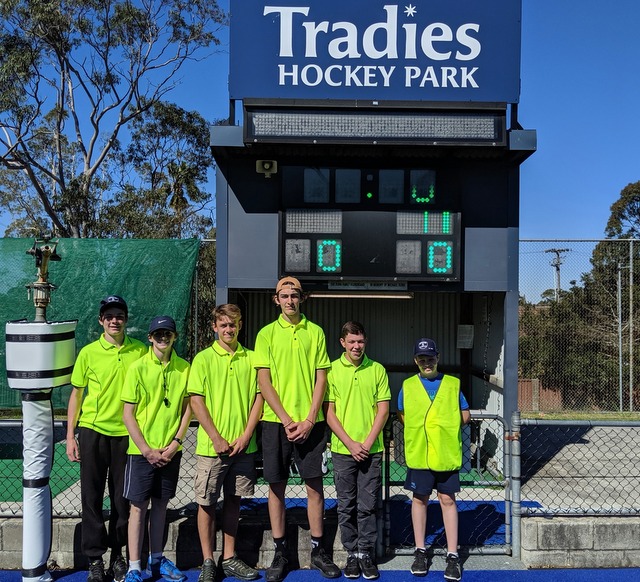 Sutherland enters junior teams – which all include boys and girls -in these competitions:
Sydney East Hockey Association for Under 11, Under 13, Under 15 and Under 17 teams
Sydney Metro Competition – elite Under 15 and Under 17 teams.
For further information, go to the following link: https://www.sutho.com.au/junior-competitions/
If you have any questions regarding junior competitions, send an email to juniors@sutho.com.au.
Additional fees apply for juniors who also wish to play in senior men's or women's competitions.
Schools Gala Day & Schools Summer Competition
Our  Club also organises the following competitions for children attending schools in our region:
Schools Gala Day (Primary Schools)
Schools Summer Competition (Term 4, Primary and Secondary Schools)
For further information, go to the following link: https://www.sutho.com.au/junior-competitions/