It wasn't easy out there… in many ways
Sutho's men's and junior teams got a great present last weekend with holiday breaks and byes giving them the chance to stay inside and warm.
Not so our tough ladies, who lined up fearlessly on Saturday and Sunday afternoons in freezing conditions.  At Sutho on Saturday, adjusted for the wind chill – and the gusts were delivered at high speed – the temperature was 2.7 degrees.
Check out the gallery to see what the smartest canines wear when they visit Sutho. Very fine onesies indeed!
First grade's report follows. We didn't get one from seconds, but they had a 0-0 draw with Bosco. Third grade seems to have been lucky with the weekend off, too.
Juniors have another weekend off with school holidays, but everyone else is back to business non-stop through to the finals from next Saturday and Sunday.
SEHA Women's
Premier Grade Sutho 1 RSL 2
This Saturday we were determined to break our draw-and-loss streak of the last few weeks when we took on RSL. We were without coach Sarah (thanks Grant for stepping in) and Kristen (injured), but were otherwise back to full strength.
The first half was extremely well-played, particularly the first quarter.
We trapped well and passed beautifully up and down the field, eliminating RSL players and venturing into their circle numerous times without conceding any defensive shorts.
It was scoreless after Q1 but a great short corner shot from Ruth off a pass from Hannah gave us a 1-0 lead into half-time.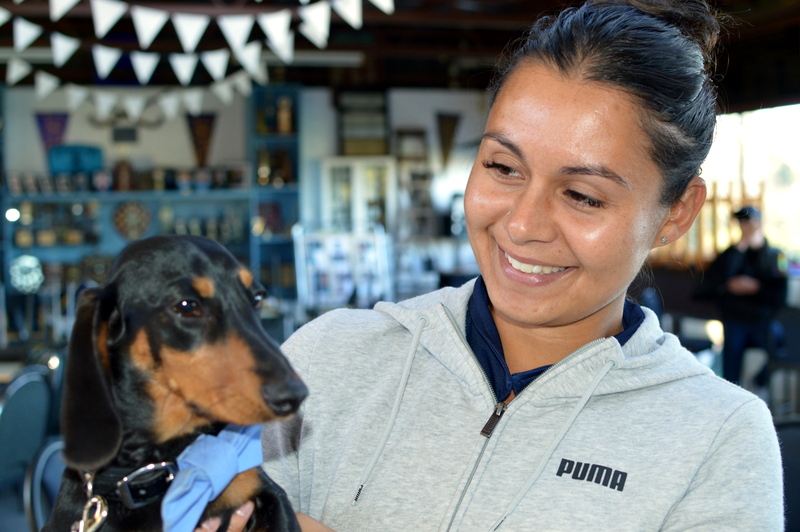 Unfortunately we also lost Ashton as a result of an attacking short corner hit that deflected wildly off an RSL defender into the sun and then into Ashton's head.
She had to be taken straight to hospital with blood pouring from a deep cut, but 13 stitches later she's looking good as new and ready to play again next Saturday!
Our second half was less well negotiated and our final quarter particularly let us down.
By this point our trapping accuracy had decreased and we weren't passing stick to stick. As a result, RSL managed to snag two goals – field and short – this final quarter to disappoint us in a game that we should have won but ended up giving away with poor discipline.