It was freezing, very wet and very windy for the U13B Battle of the Lizards. Nick Staples pushing out.
Sutho has lost two of its family, people who have been wonderful supporters of our Club.
Judith Walker, the widow of Life Member Denis, passed away recently. She had moved up the coast from Caringbah to be closer to her son, Adrian.
Judith will be remembered by all who knew her as a generous, gentle and caring lady.
We have also lost Karl Prince. Sutho hadn't seen much as we would have liked of Karl over the past few years as he battled a long illness, but he made it to the ground occasionally to watch son Ralph's third-grade matches.
Karl, a highly regarded architect by profession, was a man of many facets. All were recalled by his family in loving tributes at his funeral last Friday.
A memorabilia table at the service featured a vintage hockey stick and a trophy commemorating Karl's job as manager of a winning Sutho U13 team.
On Saturday, Ralph's Sutho team, opponents Ryde and all supporters stood in silence for a minute to remember Karl.
Our condolences go to the Walker and Prince families.
On a happier note, Godfrey Phillips and Alan Wiggins were both awarded Medals of the Order of Australia, OAMs, for services to hockey in the Queens Birthday Honours List. More details will be published in the newsletters this week. Sutho's congratulations to both – their contributions to our game have been immense.
On the games front, it was a really strange weekend at Tradies Hockey Park on Saturday. With the draw struck by byes, away games and State Championships, there was only one junior match at home all weekend (Sutho v Sutho for the Battle of the Lizards Trophy – but more about that later).
Remark of the week: After a discussion about teenage behaviour, John Cowan remarking, "Isn't 'recalcitrant teenager' tautological?" Well, your editor liked it…
Our pictures coverage is down on the usual this weekend, not only because of byes, championships or away games, but the weather. Rory Staples at least had an umbrella for taking his pictures, but our other contributing snapper dashed out between showers with his camera wrapped in a bread wrapper from the canteen and duct tape.
The latest news from Sutho sponsor Sutherland Mazda is that the 2021 Mazda BT-50 ute has arrived. Check out the video here: https://www.mazda.com.au/cars/bt-50/,  then get in to get a great deal and – don't forget – tell them you're from Sutho.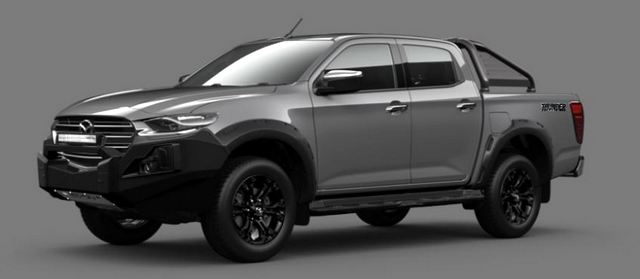 The 2021 Mazda BT-50
Match Reports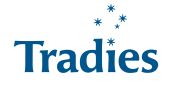 Men
Sutho 1st grade 2  v Ryde 4
Another hard day at the office.  No excuses: the better team won on the day when we were just not making the opportunities to score count when we had them.  What could have been is always the question – but it's usually after the fact and doesn't count.
Although we are solidly entrenched in the top four, we need to do a lot of work to get to the point where we are real contenders again and how we strongly began the season.
We certainly have the team to do it, but just need to work harder at the business end of the season. Generally, the team played well with some excellent hockey by all.
A couple of mistakes by us led to Ryde's first two goals. Once giving a strong opposition a start, we were playing catch up hockey. We shouldn't have put ourselves in that position.
The last Ryde goal scored was after we pulled our goalkeeper off – always a risk, but it nearly worked. Our two subs, Riley Nilan and Wade Tonna played well and showed their worth with strong performances. Riley also scored one of our goals.
Effort and tenacity were certainly not lacking in the team.  We come up against UNSW next week away which will once again be a hard day and we will need to be at our best to take the points.
B & F Matt Bennett 1, Brady Anderson 2, Luke Noblett 3. Goals: Kieran Govers 1, Riley Nilan 1.
Sutho 2nd grade 0 Ryde 4
For our return to Sutho, we faced off against Ryde in the wet and weary conditions.
After a disappointing loss last time out against Moorebank, we hoped to re-gain our winning ways and hold the top of the table. With our numbers once again stripped through injury and Uni assessments, we approached this game knowing this would be a real challenge.
After listening to 'Careless Whisper", and 'Holding Out for a Hero', we took to the pitch. It was a relatively tight first quarter, Ryde endeavoured to throw long passes and bomb overheads over our defensive line, which we smothered and defended pretty well.
We created a few chances of our own, but neither side was able to take the lead.
In the second quarter, the scales of control would change drastically. Ryde came out faster and more alert and scored a quick 'jammy' goal. They then followed up with two more in quick succession, as we crept further up the pitch, presenting them with space for long, fast-paced counterattacks.
They'd slotted a 3-0 lead over us leading into halftime. With the scores against us, we attempted to find our groove in the second half, and we did come out looking like the more dangerous team.
We held possession and looked threatening, but just couldn't find the net. Our fourth-quarter display was nothing special and will remain unspoken.
The game ended 4-0 in favour of Ryde, as we look to find our feet and tackle our next game. Certainly, a learning experience for us, and a healthy reminder this season will not be given to us – we must strive to be better.
Points: 3 Joe 2 Elder Turner 1 Ian.
And because it was too wet to get game pictures, we can only present some of Second Grade's pre-match music. 
Sutho 3rd grade 0 Ryde 6
This week's game for us was against Ryde, a top team in the comp. We played in the wind and the rain at Sutherland home ground with a few guys missing (Paul buying a house, Ollie with a busted nose and Gilby away but covered by Clinchy).
We were down 0-1 at halftime, including a good 2nd quarter.
We conceded another off a well-taken drag-flick for 0-2 down and then got hammered on the counter-attack in the last third of the game. We created opportunities without really getting outcomes.
Brendan Hol playing very well, winning the 50-50s and putting in his all until the end. He took the 3 points and man of the match.
Tim Mall had another solid performance with strength at the front to get 2 points but no goals this week. Isaac Olsen got 1 point with effort throughout the game – and was stitched up with writing the match report.
Women
SEHA
Sutho Premier 1 Bentstix 0
Sutho 2nd grade  1 Bentstix 7
It was always going to be a tough match against the top of the table, undefeated Bentstix team. It was made harder by only having 11 players due to injury and illness.
Liv C stepped in to be our goalie and she made some fantastic saves. The scoreline could have been much worse if she had not done so well – massive thanks to Liv for filling in.
The team started out strongly with some great passing down the right side of the field.
Unfortunately, as the match went on, fitness and the lack of subs started to cause us to have too many midfield turnovers and the Bentstix forwards were punishing in the circle. They scored from turnovers and a brutal short-corner straight shot.
Our team showed a lot of grit and determination to play right up until the final whistle, even slotting in a goal in the final quarter.
Best and fairest: 3 Andrea M  2 Zara C  1 Mel E.
Sutho 3rd Grade Wildcats 1 Benstix 3
Wildcats played Bentstix in rather difficult, rainy and windy conditions.
Emily Cummins scored in the first quarter, but in the next three quarters, we were required to defend. Unfortunately, Bentstix scored three goals.
Best and fairest points: Lois 3, Kirsten 2 and Chris 1.
Sydney Women's Hockey League
Bye
Juniors
Sutho U17 Metro 2 Briars 1
After having a week's break with the long weekend we were keen to get back into playing hockey. What a welcome back for us… cold, windy and raining.
The weather played a bit of havoc with our gameplay, slippery stick grips, slower balls and cold hands and bodies – but this didn't stop us.
We powered through the first 90 seconds before Jett scored the first goal. The strikers played strongly and kept the ball in Briars' goal end for most of the first half.
Luck was on Tom's side when he scored the second goal in the first half.
our half-time talk showed us that we were running the ball through the centre into the stronger Briars players and our defence players were quiet and a little sloppy.
We went back on in the second half determined to pick up our game. In the first part of the second half we kept Briars out of our goal end – but then they got away from us and scored their one and only goal.
There was some awesome goal-saving by Grace with a very spectacular slide included. Overall, we played a great game with some of our team playing out of position due to players being unable.
Many, many thanks to Thomas, Chris and Amelia who came out into the cold & rain to fill in for our team, especially when the 15 Metro team wasn't playing (Thomas and Chris) and also having the bus make a pit stop to do a drop off after leaving Bellingen (Amelia).
Best & Fairest: 3 Grace Matthews 2 Amelia Kirby 1 Oliver Bollard. Goals: Jett Austin 1, Tom De Soza 1. Wally Award (weekly team award): Grace Matthews (again): For leaving the Wally shirt & hat at home.
Sutho U15A Geckos 1 Moorebank 4
The game was played on Saturday in cold, wet conditions at Moorebank.
Moorebank started strongly and took an early lead with the Geckos starting off sluggishly. The 2nd quarter began with a bit more tempo, leading to a few early goal-scoring opportunities that almost put us level. Unfortunately, the Geckos went a couple more goals behind by the end of 3rd quarter.
We came out hard in the 4th quarter pressing all the way to the end, managing to get a goal back through great teamwork which ended in Milo putting the ball in the back of the Moorebank goal.
Best & Fairest: 1 point to Mylo Collins 2 Olive Kirby 3 Jack Fisher. Goal: Mylo Collins.
Sutho U13A Blue Tongues 3 UNSW 2
The weather turned frosty for the U13A Blue Tongues to face UNSW at Daceyville.
The team stood strong through howling wind and rain, led once more by fearless coach Riley.
Sutho kicked off the goal-scoring early with a great goal by Cooper.
Our superstar U11 fill-in players Beckett, Rhydian and Mitchell did lots of running and took some great shots on goal with Rhydian scoring our second.
UNSW levelled with two goals in quick succession.
Sutho fought hard to hold on and scored the final – and winning – goal in the final minute. This was a great team effort, passing the ball up to the goal, where Mitchell was perfectly positioned to score.
It was a great team effort by all – strong in defence and attack.
Best and fairest: 3 Isabel Olup 2 Mitchell Elkin 1 Cooper Holmes.
Sutho 13B Bearded Dragons 2 Sutho Thorny Devils 2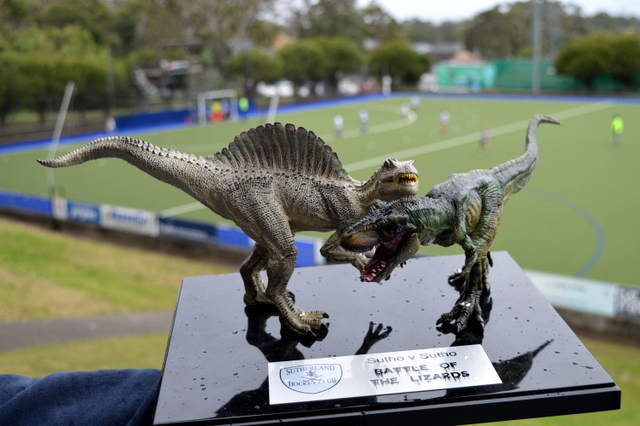 A cold and windy June day with rain threatening greeted the two Sutho teams in the second U13B Lizard Trophy game of the season.
The Bearded Dragons started the game well, but generally, it was an even contest in the first quarter.
A highlight was a thumping 'Hail Mary' from Alyssa from inside halfway for striker Rowan that nearly resulted in an unlikely goal.
The second quarter was also an even contest with a goal to Ariana that put us in the lead.
Not long after though, the Thorny Devils responded with the equaliser, by which time the rain had really set in with the players coming off the pitch for the halftime break resembling drowned rats.
The second half continued in the same vein as the first half, with two evenly matched teams vying for the upper hand.
Again, Alyssa sent a good long pass from near halfway for Ariana this time to scoot off and score her second goal.  In a repeat of the first half, the TDs scored not long after to bring the scores level again at 2 – 2.
The final quarter saw a change in defence strategy that cut down the opportunities for the TDs with the BDs dominating to create some close opportunities but not quite able to knock the ball in for the win.  Matching the result of the earlier season game between the two teams, the final score was a draw.
Best and fairest: 3 Ariana 2 Alyssa 1 Ryan.
And from the other side of the halfway line:
Sutho U13B Thorny Devils 2 Sutho U13B Bearded Dragons 2
It was a return to the Home Ground this weekend for a Mate vs Mate game against fellow Sutho team, the Bearded Dragons.
The team raced onto the field with Evie in goals ready for a solid game,. During the first quarter, there was lots of passing and well-timed attempts at goals.
By the second quarter, the team was a well-oiled machine looking to put some goals on the board with Ellie smashing in a superb one midway through the term.
By the second half, the field resembled a washing machine with rain and wind making the conditions less than ideal. Spectators huddled in the clubhouse tucking in o toasty warm food 😊 .
Near the end of the quarter, Nick lined up and secured our second goal of the match.
Going into the last, the Devils, resembling drowned rats, sloshed onto the field with a 2-all scoreline. The team upped their defence and on-field communication to keep the Dragons from scoring while delivering some great goal attempts right down to the final seconds.
Unfortunately, the Dragons defence was strong levelling the field with another drawn game.
Was a fantastic game and effort by the team,
B&F Points: Ava 3 Hannah 2 Thomas 1.
Sutho 11A Geckos 2 University of NSW 3
A thrilling finish to a close game made it a very exciting game to watch.
UNSW was always going to be a tough game as they are currently on top of the table.  They ran up a  3-0 lead, but two of the goals were very lucky.  In the second half Geckos' midfielders came back to help the ball get through UNSW's set line defence.
Once the ball was through the UNSW line Geckos' forwards moved the ball out wide which had their defence trying to run back and catch up.  Some excellent crosses from out wide by Ethan resulted in a goal, short corners and shots on goal.
Mitchell made some brilliant saves including one fast shot from close range which was deflected wide. Krishang was very involved, chasing the ball and using skills when passing to teammates.
In the last 10 minutes, Geckos went into overdrive,  picking up the speed of the game through quick free hits and quick short passes to open players.  The whole team gave 100% throughout the game and in the final quarter were the dominant team.
In the last two minutes, we had two attacking short corners which were saved on the line by their keeper.
In the end, it was an unlucky result to go down 3-2, but encouraging to see the team developing and fighting right down to the last second of the game.
Points: 3 Ethan Choy 2 Mitchell Elkin 1 Krishang Prabhu.