Sutho v Sutho juniors, with the Battle of the Lizards Trophy at stake
Sutho is open for business,  back after two badly disrupted seasons because of COVID-19. We're now again welcoming junior boys and girls, men, women and Masters players for the 2022 season.
For all registration information, click here
This year our teams will be playing in:
Juniors, all boys and girls teams across U11-U17 age groups. Two teams, U17 and U15, will contest the elite Sydney Metro comp, while the others will play in the Sydney East comp.

Women: This year, it is exciting that a second Sutho team will field in the Sydney Women's Hockey League. We'll have one in fourth grade and one in sixth. Our other women's teams will play in local comps.

Men: An expected seven teams will field in Sydney Hockey games, with Sutho represented in Premier (1-3 grades) and Sydney League.

Masters: This year, we are fielding a third men's team in Sydney Masters, which is open to all players above 45. Female Masters players compete as part of the Sydney South Hockey Association teams.
Need further information? Email our convenors:
juniors@sutho.com. au
women@sutho.com.au
men@sutho.com.au (Also for Masters).
And, once again for Sutherland Hockey Club rego details, click here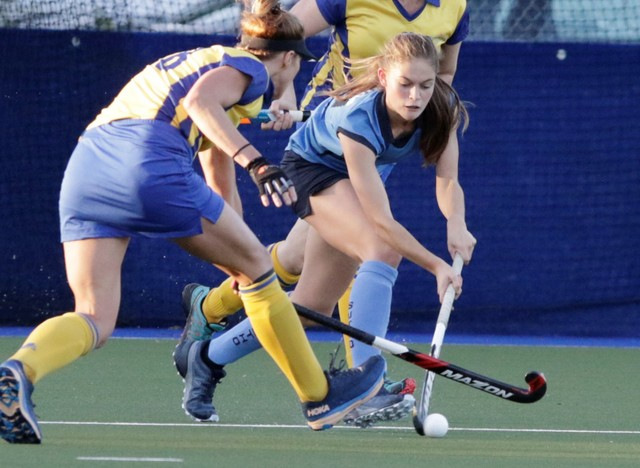 Sutho women on the attack