4th grade trying not to melt during a quarter break on Saturday
It's been ages since the end of the 2018 season, but last weekend -at long last – it all began on the field again for everyone at Sutho: from youngest junior, across women's, to our most senior (first ever) men's eighth grade team.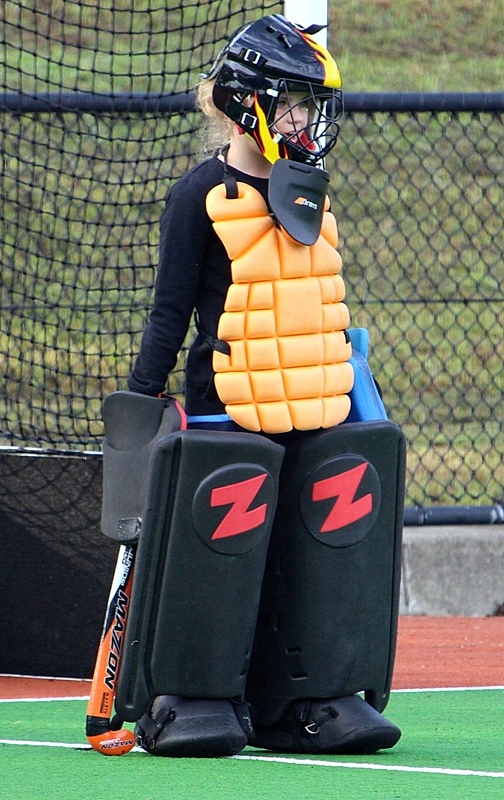 Not all managers are yet across the deadline system for having their eagerly awaited reports of their team's action published, but here goes with what we have from last weekend.
A big thank you to Rory Staples, Tony O'Leary and Craig Turner for their pictures contributions. There are some great action shots in this week's pix.
And of course, thank you to all the team managers who sent in reports of their side's adventures on the weekend. The players really appreciate it.
So, with what we had to hand when the noon deadline hit today:
Juniors
Under 17 Geckos
Geckos 1 St George-Randwick Knights 4
It was a loss for the Geckos in round 1 of the competition, but I've never been more prouder of any team after a loss.
The team had an amazing 3-2 win in their trial game against Glebe the prior week with only 9 players. And just to test the limits of the Geckos' skills, this week they went into battle with only 8 players!
So there were some initial long faces amongst the team pre-game upon hearing of our player count – and drizzly wet conditions late on a Friday night at Kyeemagh didn't help.
However, the team drew inspiration from their prior week's performance, put their game faces on, and didn't take a backwards step the whole game.
Unfortunately the team went down an early goal and were behind 1-0 at quarter time. However they managed to control the ball better than the Knights in the second quarter, resulting in a goal to Adrian to make it 1-1 at half-time.
The Geckos had created a number of opportunities/near misses throughout the first half and it was obvious the Knights players and coach were panicking.
The third quarter was a real tussle and it was unfortunate that the Knights scored a goal from a short corner to lead 2-1 at three-quarter time.
The Geckos were still in it going into the final quarter, but another short corner goal to the Knights took the wind out of our sails – the Geckos were out on their feet!
The Geckos lost 4-1 in the end, but it had been a terrific battle throughout, including some great attacking raids, unbelievable defence, and nimble-footed goal keeping by Dominic to keep us in the game.
B&F Points:  Darcy 3, Ryan 2, Zac C 1.
Under 15
Sutho Blue Tongues BYE
U15B Thorny Devils 3 vs St George Randwick 1
This week was a glorious win for the 15B Thorny Devils and a great way to start the season, especially with our the last preseason match being a 6-1 loss. Leaving that last game behind them, the team went into the match against SGR with a strong attitude.
The conditions were not great, as a hot day had been forecast – and hot it was. The heat showed its effects as we seemed to lack in a few basic skills and discipline as the game continued and suffered an early goal.
The heat was really taking a hit on some of the players and I felt a similar end to that of the previous week was approaching. However, to their credit, the Thorny Devils held fast and took Saints to the break 1-0.
Our goal of  the 2nd half saw the bringing of the end for the Saints as we struck even 1-1. With a goal from Flynn – and an excited coach – the team lifted both in spirit and skill, repelling several attempts at goal by Saints.
We then struck again with a goal from Kai S and Saints' morale seemed to drop. Our final assault came with a splendid play that saw Lile and Nicholas score a brilliant team goal and secure the win.
To the credit of Alex -our new goalie  and a first time player in his first ever game – he stood strong in goals, not letting another one in all game. He took out player of the match, with the rest of the team taking out 2 points for what I thought was a brilliant show of teamwork.
Result 3-1 win over Saints.
B&F Alex.
U13A 
Sutho Geckos 2 St George Randwick 1
After a late 2-1 arial game loss to the Saints last week, we were confident of a good showing on a beautiful morning at Kyeemagh. And there were no helicopters this week!
After a few early positional changes, which made a difference, we settled into a strong defensive pattern. We were lucky to avoid an early goal against when a  thunderous Saints' corner shot was called too high.
As the half progressed, our U11 striker line started to get good balls through from the back and forced the Saints' keeper to come out and make a couple of great saves. Archie showed some dazzling skills, weaving through 4 or 5 Saints defenders before shooting past the keeper for 1-0 half time lead.
Half time was very positive. Keep going. Run hard, play wide (NOT UP THE MIDDLE!!!)
Tomas recovered from an upset tummy to run onto a ball that started in a five-pass movement down the right and slotted it past the keeper for a 2-0 lead.
Rhys arrived for the last 20 mins from tennis, and we defended like crazy – and despite conceding one late goal – held on for a greatly deserved win. It seems our fitness training is paying off. Well done to our four U11s subs – Bethany, Emily, Jack and Kaylee. Great job!
Points: 3 Lachie, 2 Archie, 1 Zara.
U13B
Sutherland Blue Tongues 2  St George / Randwick 0
Starting the season with a win is always a good idea.  With only two trial games under their belt, the Blue Tongues showed what a great little team they're going to be!
It was great hearing lots of talking and encouragement on field from the dugout.  It's hard to believe Declan has never played hockey before and Indeanna is quickly finding her way on the field.
There was plenty of action in our attacking half with countless shots on goal.  Jack celebrated a goal and a birthday (Happy Birthday Jack!).  Bailey was super strong in defence with Kai quick to help out – running back and forth ALL game.
The magnets (Cooper and Tully) continued to find each other all over the field bringing the skill and experience of Milan, Owen and Kalahni into the mix.  Kalahni showed off her speed with several long runs up the sideline.  Mylo protected our net patiently and was quick to spring into action when needed.
Tully surprised with his stick stopping skills and Cooper bagged a second goal for a 2 – 0 win.
Best and Fairest (kids vote): 3 Cooper, 2 Tully, 1 Bailey and Kalahni.
Also a sneaky mention to our little recruit – thanks!  Heads up from Assistant Coach Adrian – short corner practice next training session…
Thorny Devils 1 vs Moorebank 2
Round 1 was finally here.
With a full 14 player roster ready and eager to play and a beautiful blue sky autumn day, the Bankstown pitch was ready for us to unleash our champions.
Game time was 11.30 am and with pretty warm conditions in the middle, we made great use of our 3 player substitution rotation.
Our players started off strongly, moving the ball around well.  An early goal by Liam saw us 1 up in the first 10 minutes.
Moorebank did not lie down though. With a number of skilful players in their side, they came back to lead at half-time 2-1.
The second half was fierce and strongly contested by both teams, with play going from end to end and every Sutho player pushing themselves to their limits – with no change to the score board.
Unfortunately we went down this time around, but the Thorny Devils showed great determination and a capacity to improve their skills for future games.
B&F points: Lucy 3, Darcy 2, Steven 1.
Bearded Dragons v Bankstown
Thanks to Rory Staples for the pictures.
U11
U11a Geckos 2 University of Sydney Gold 1
After two great wins in the trial weeks with blowout scores, our 11a Geckos were brought back to reality in Round 1 – mostly by the early game time.
The sun also didn't help as it beamed down on the field making it very hard to determine which team was ours. Many passes were sent to the opposing team by both the Geckos and USYD simply because the blues of both uniforms looked the same in the glare.
Our great team work from the trials was missing this week, but a rare glimpse of it appeared for long enough to get the ball up the field to Emily who slotted in our first goal in the first half.
We took this lead well into the second half with some scrambling defence and good goalkeeping by Rohan, but USYD managed to tie the scores.
After a number of attempts at goal by various players, Luke was successful in getting the ball past the keeper and the team held out USYD until the end of the match.
There's plenty to work on over the next few weeks but the Geckos are showing a lot of promise for a great season and we can't wait to see it. Go Geckos!
Best and Fairest: 2pts each Emily, Eliana and Rohan.
Metro
Thanks to CT for the U17 pix.
U17 Sutho 5 Glebe 0
U15 Sutho 2 Glebe 0
SEHA Women's Premier Division
1st grade Sutherland defeated Esquires 1-0
After a long and productive pre-season, we had a great start on Saturday, beating last year's champions!
Starting off a little hesitantly and impatiently with passes in the first quarter, we found our rhythm in the second, resulting in a great goal on short corner from our captain Ruth.
Despite the heat, the effort was big across the pitch and we were able to control the second half of the game.
Saving three of their short corners and having a few close attempts on goal in the final quarter, we've made a promising start to the season.
Goal: Ruth Sannes.
Player points: Kristen Agius 3, Iris Vanhecke 2, Jo Momsen 1.
3rd grade Sutherland 3 Easts 0.
Men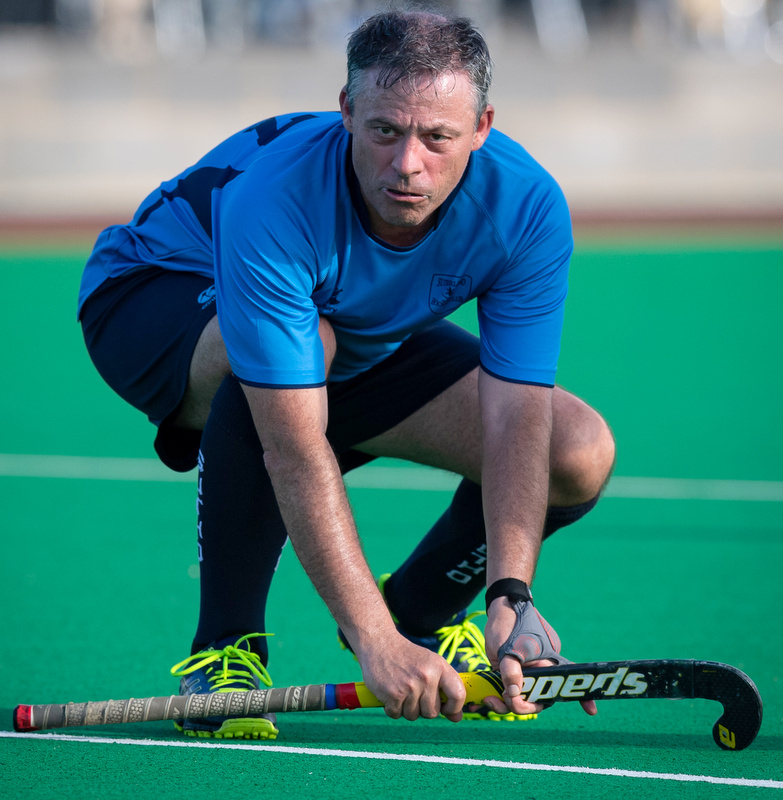 Thanks to CT and Tony O'Leary for their pictures.
1st grade Sutherland 2 Nor-West Strikers Baulkham Hills 2
2nd grade Sutherland 7 St George Randwick 0
3rd grade Sutherland 6 St George Randwick 2
4th grade Sutherland 3 Easts 1
5th grade Sutherland 3 St George Randwick 0
6th grade Sutherland 2 St George Randwick 3
7th grade Sutherland Bankstown
8th grade Sutherland 1 St George Randwick 3