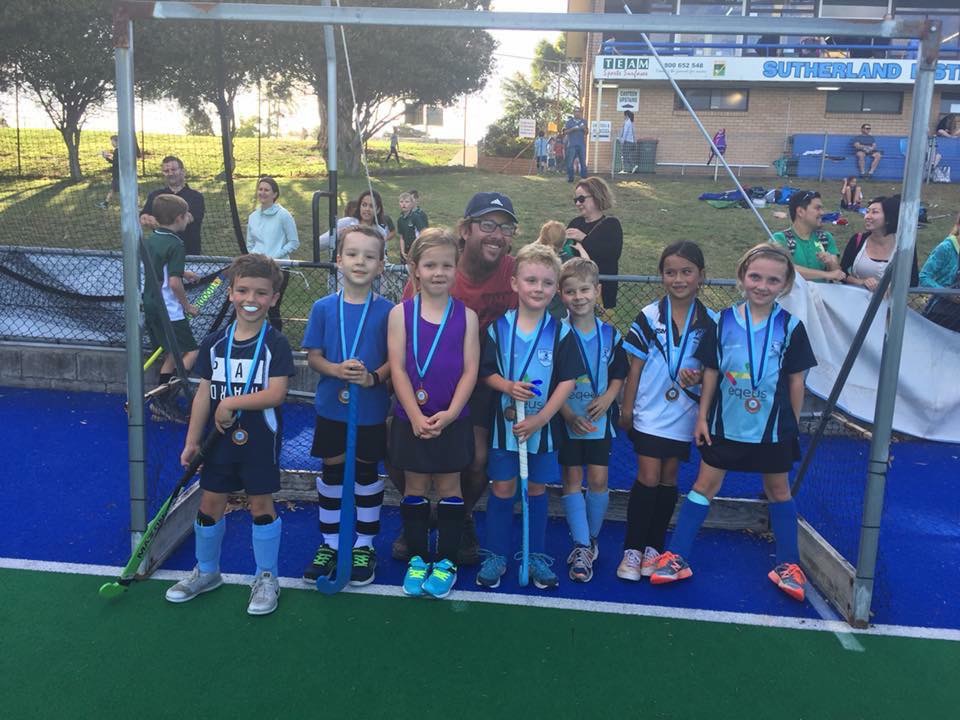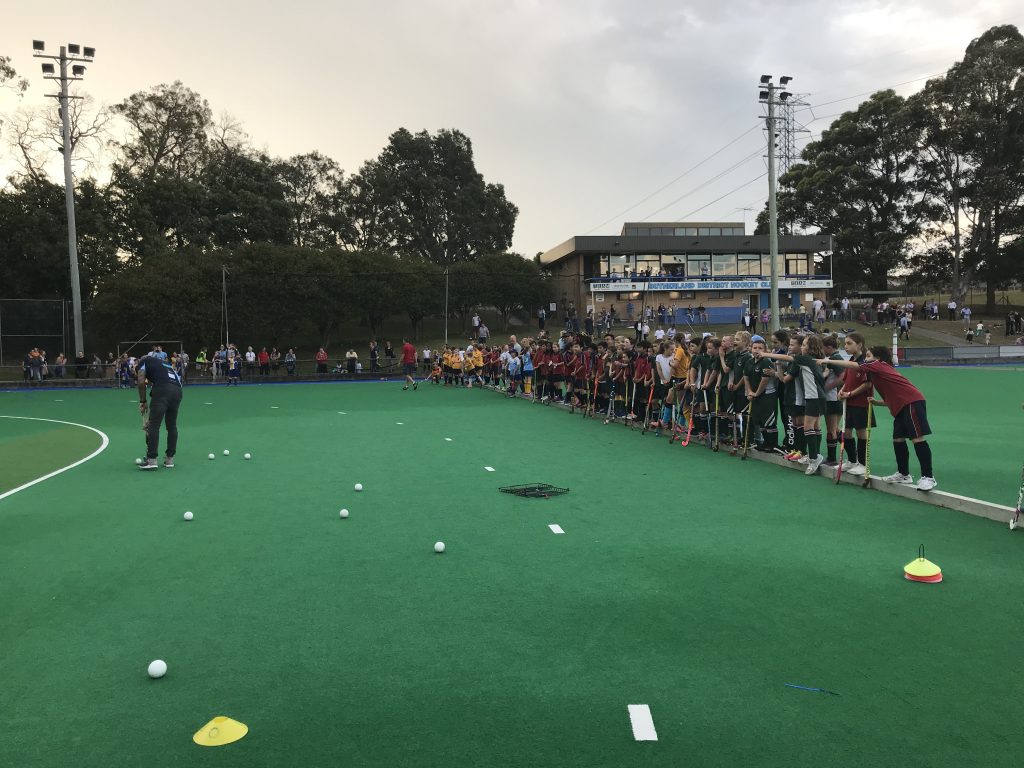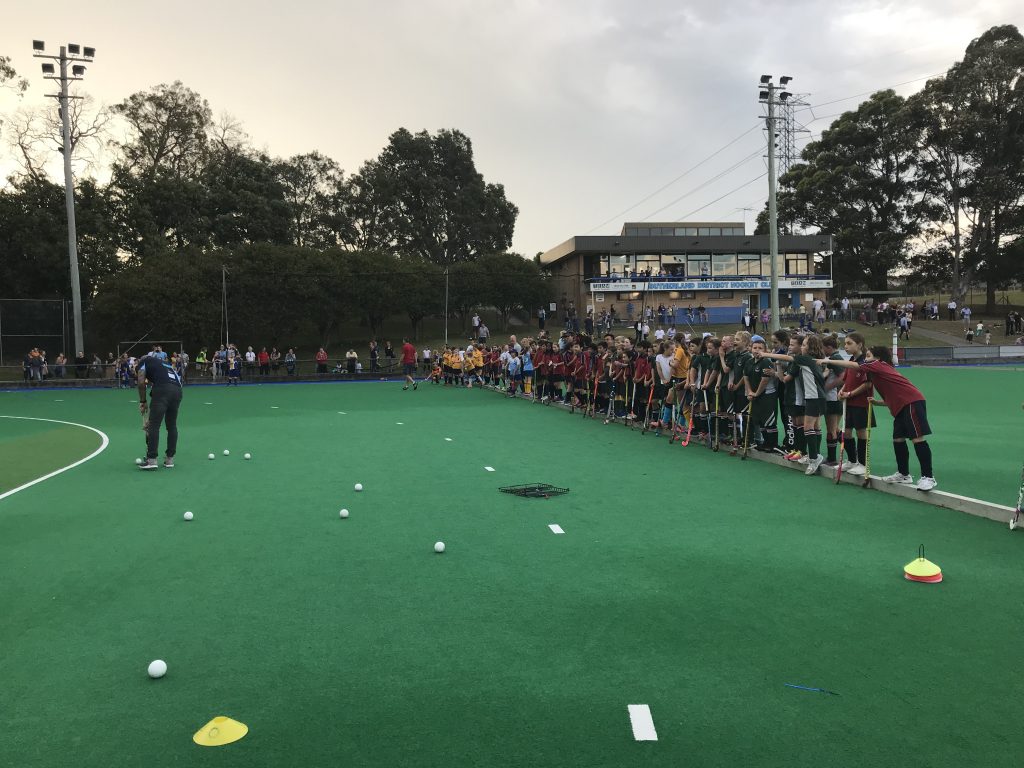 For over 30 years, Sutherland Hockey Club has been running a 6 Aside Junior Hockey Summer competition  in Term 4 across three afternoons each week commencing in Week 1 and continuing to end of November. The competition is played on our brand new synthetic surface at Sylvania sponsored by the Tradies
We have introduced thousands of young players to hockey across many years and many of our top junior NSW players and senior players participated in the summer competition.
The aim of the competition is to introduce the skills of Hockey (an Olympic Sport) to children, encourage physical activity, build sportsmanship and school spirit and most importantly have fun.
 GRADES
Infants (Years K-2.)   &   Junior Primary (Years 3&4.)      
Mondays:-                4.00p.m. to 7.00p.m.
 Senior Primary       (Years 5 & 6.)
Tuesdays:-               4.00p.m. to 7.00p.m.
High School
Wednesdays – 4pm to 7pm
Teams can be all girls; all boys or mixed and we look to ensure that teams are placed in a division with teams of similar abilities.
All standards are catered for, with several divisions within each Grade.  Most teams are mixed, boys & girls, but do not have to be.  Being part of a team from your school is the most desirable entry into the Competition but social groups are acceptable.
Schools can enter multiple teams in each Grade.  If you want to play in the Competition but can't form a team, then email us and we will find a team for you.
COST:            $70 per player
How to get involved?
Like to get your school involved? Ask your sports teacher to advise asap by phone or email of number of teams to be entered your school wants to enter in each Division.
Competition organisers are:
Ray Northwood – 0411 246 425  krnorthwood@optusnet.com.au
Peter Krepp – 0415 914 099 peterkrepp2@tpg.com.au or 
John Cowan – 0409 995 820 jcncapt@bigpond.net.au
2019 Term 4 Result Table