Our Sutho Under 13B Blue Tongues and Thorny Devils after the inaugural Sutho v. Sutho Battle of the Lizards Trophy match. Picture: Sam Lenzo (great name for a photographer, Sam!).
There was high excitement at our Sutho home ground on Saturday morning when the Sutho v. Sutho Battle of the Lizards Trophy went on show before the beginning of the very first match to claim it.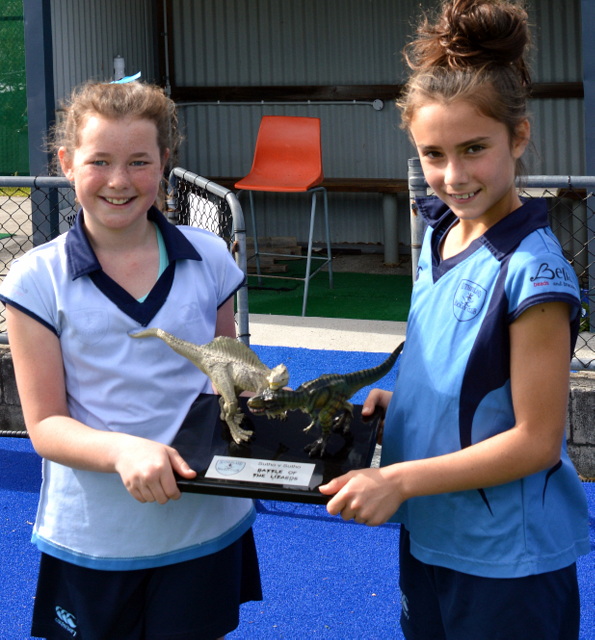 Both the Under 13B Sutho Thorny Devils and the Sutho Blue Tongues got to check out the trophy before their game, with one captain confidently predicting she would be accepting it for her team after the game.
The other team's captain had told her Mum the night before it would be her holding the new trophy.
One of the Lizard teams was down on numbers, but it was still the usual terrific Sutho v. Sutho game with lots of effort, skills and sportsmanship. Just what the trophy is all about. Match reports are below.
After the game, both teams gathered in the goalmouth for a picture of both teams and the presentation by Club Treasurer, Luke Domrow.
To read more about the Battle of the Lizards Trophy, click here: https://www.sutho.com.au/club-news/first-battle-for-the-sutho-battle-of-the-lizards-trophy/
The low number of reports from teams this week means we unfortunately have large numbers of pictures that have been taken, edited and prepared for publication. And a waste of the exceptional effort put in to support our teams. It's not too late, guys – get writing.
Men
1st grade Sutho 7 Briars 0
On a freezing , windy night at downtown Cintra we had a pretty uninspiring game against Briars.
Kieran Govers returned after a hamstring injury and played parts of the game to get himself mobile again. Mitch Wray also returned and played most of the match after 10 weeks off with a severe foot injury and  again displayed most of his hockey prowess.
We had three second grade players double up because of injuries. All played really well for us: there was  a well-earned reward to Riley Lloyd who scored a really good goal, his first in 1st grade.
It was once again good to see a spread of goal scorers in the team, making our scoring ability very dangerous to opposing teams.
Matt Bennett continues on his goal scoring spree this season, adding another two to his tally.  Good to see Benny back to doing what he does best.
We could have scored many more goals on the night if not for some pretty fantastic goal keeping from the Briars keeper.
Not much more to report on the match other than a heads up for next week's game against Ryde, which will no doubt be the usual test between the two teams.  To be played at Ryde at 6.30 pm.
B & F:  Riley Lloyd 1, Shayne Smith 2, Alex Shaw 3. Goals:  Riley Lloyd 1, Brady Anderson 1, Harry Roberts 1, Mamat Zainol 2, Matt Bennett 2.
2nd grade Sutho
No report
3rd grade Sutho
No report
4th grade Sutho 3 UTS 1
Pictures thanks to Tony O'Leary
It was a cold and windy afternoon at Olympic Park, the turf was bouncy and dry and only eight of our 13-strong squad was running on fresh. Sutho fourth grade love a good challenge, so we hit the first quarter at pace, dominating position.
We had some good opportunities but it wasn't until the second quarter that we managed to crack UTS's defence with a perfectly executed top to T-spot to dot set play. Quinnie got us started with goal number one!
As strongly as we were playing, UTS were dangerous on the counter, making us work hard for our goal opportunities.
The effort to maintain our intensity into half time cost us in the third quarter when, after a period of possession, a high placed UTS mid-fielder caught our captain napping. He received a well placed overhead to setup their first goal.
The comeback was on, or so they thought…
We took advantage of quarter time to recoup and regroup; we'd let UTS back into the game but we weren't going to let them run away with it.
As we regained control our composed possession allowed us to pressure UTS into conceding two short corners producing our second goal (Quinnie) soon to be followed by our third (Brendo).
UTS lifted in the dying minutes of the game but we fought them off. We weren't ending this game with a defensive short corner like we so often do!!
This win keeps us in fifth place ahead of UNSW. We're also a chance to slip into fourth place if Sydney Uni don't manage to secure a win this round.
Best and Fairest: 3 Matt Quinlivan, 2 Charles Johnston and 1 Mark Bonnici. Goals: Matt Quinlivan 2, Brendon Hol 1.
5th grade Sutho 4 Northern Districts
This week saw 5th grade make the trip to the other side of Sydney to play against Northern Districts.
A high-intensity game play from Sutho to start  resulted with an early goal by Marty; a nice birthday present for the day. It was followed shortly afterwards with another goal, by Nic Donni scoring off a penalty corner with a powerful shot into the bottom right.
Sutho continued to play with control, dominating ball procession and field position. Half time and the score was 2-0
Losing Matty Staples at half time put the pressure on the midfield players to step up, with Lachlan O'Leary taking the reins alongside Mitch 'Duck' Scott in the middle of the field.
The second half saw continued control by Sutho. Good pressure from our strikers and mids early saw a turnover and controlled possession in the circle for a tap-in at back post by Nic Donni.
Overall there was good control from the backs, with a couple of shorts given away, but nothing Jason 'Stevo' Stevens couldn't deal with.
In the last 10 minutes, Piles snuck into the attacking circle from his position in midfield, finding the dot at the right time to collect a slap pass from Ty – a precision one-touch deflection into the back of the goal.
Sutho defended the game out with a few minutes to go, to keep the score 4-0.
Best and fairest: 1 Lachlan Cartwright, 2 Andrew Hoy, 3 Lachlan O'Leary. Goals: Nic Donni 2, Andrew 'Piles' Hoy 1, Marty 'B-day Boy' Taylor 1.
6th grade Sutho
No report
7th grade Sutho
No report
8th grade Sutho 3 Northern Districts 3
It was a cold, bloody cold. The warm-up was conducted under the insipid warmth of an outdoor gas heater as the fat slowly congealed on the Northern Districts' Gala Day BBQ.
Never has a team been so anxious to commence a match, and after a dominant first 20 minutes that saw Districts' attacks easily repulsed by an organised defence, we found ourselves 1-0 up following a clinical finish from Harrison. A penalty corner equaliser had the half time score at 1-1 but we thought we had their measure.
God only knows what happened next as we contrived to not so much lose the plot, as have no memory of ever having one. Nevertheless a reversion to patience and structure yielded dividends when first Jordan, then Connor finished off good ball movement to even everything up.
The last 10 minutes were frenetic end-to-end hockey as each side sought the winner – or had found a common solution to a plummeting temperature.
The match ended somewhat farcically when an egregious umpiring error resulted in both a penalty corner against Sutho, and the banishment of our captain for his over-enthusiastic riposte to the aforementioned decision. To be fair, at this point the dugout was looking quite toasty.
The penalty corner proceeded after the siren and, by his own estimation, our 450-gamer conceded at least three reasons for a repeat corner. But the umpires had had enough and, possibly applying an even-upper, mercifully called full-time with scoreline 3-3.
Penno in winter – where else would you rather be?
B&F:3 Connor Crowley, 2 Harrison Shields-Fox, 1 Sean Hails. Goals:Harrison Shields-Fox, Jordan Wood, Connor Crowley.
Report from Steve Harvey (450 games) – Did he sign it as an admission of guilt? – Ed
Women
1st grade Sutho
No report
2nd grade Sutho
No report
3rd grade Sutho
No report
Juniors
U17 Geckos 8 USYD 0
It was a bitterly cold night for our trek to Lidcombe to play USYD.  Upon arrival we found that the opposition wouldn't have enough players –  and was a rare occasion that Sutho had 12 players. I'd called Kai Morris to help out so we had a full team.
We look the field giving USYD Dom and Zara from our team and the Geckos started strongly with a lead at quarter time of 3-0.
USYD took our goalie Charles to make the game more difficult for the Geckos and true to form Charles stopped an onslaught from the Geckos; he was on fire.  Half time score 4-0.
Both teams were having battles throughout the field play and even joking with each other and at three-quarter time it was 7-0.
Geckos scored some amazing goals but Charles did an incredible job to keep the score down.  At the last break we gave the opposition Kai to bolster their team, with the final  score 8-0.
Congratulations Geckos for playing in the true spirit of the game and showing amazing sportsmanship.   Sport is not always about winning or losing but having fun.
Thanks to Charles, Kai, Zara and Dom for playing on the opposition team.
Points: Adrian 3, Charles 2 and Alec 1.
U15B Blue Tongues 2 Uni of NSW 1
On a cold and blustery Friday night the U15B Blue Tongues ventured out to Daceyville to play UNSW.
After some gentle encouragement and an inspiring interpretative dance routine from Lily, the team was eventually persuaded to leave the change rooms to attempt to warm up.
Once the whistle blew the Blue Tongues were on fire. They played clever hockey with passes all the way up the field, strong tackles in defence and ferocious attack in the circle.
We went to the half-time break with a 2:1 lead. Megan finished off a great team goal with a deflection in at the right post after some great buildup through the midfield. Our second goal was a cracker of a straight shot by Jonno off a penalty corner. UNSW snuck in field goal seconds before half-time.
During the second half we held off some good attacks from the opposition, had a few chances ourselves but just failed to convert. Final score 2:1 to us.
Massive thanks to:
Lucy and Jacob for filling in for us and playing so well
The team for enthusiastically embracing the clubs fundraising efforts and selling (and consuming) some many chocolates, and
The parents for venturing out on Friday night and being so supportive from the sideline.
Points 3 Megan, 2 Johno, 1 Josh. Goals 1 Megan, 1 Johno.
U13A Sutho Geckos 5 Glebe 0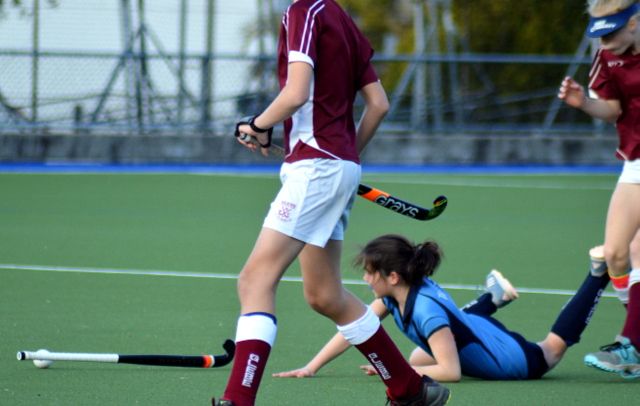 The Geckos had a good win today defeating Glebe 5 goals to 0.
Tomas played a very good game using his skills and determination to win the ball and set up a number of goals for his team mates.
Rhys was solid in defence and led into space well opening up the game and allowing us to go wide rather than down the middle of the field.
Peter scored three times from positioning himself at the goal post, while Jonty set up a number of goals with some gutsy play through the defenders.
A nice win to build on as we get close to the finals.
Best and fairest: 2 Tomas McCowan, 2 Rhys Bollard, 1 Peter Rast and 1 Jonty Austin. Goals: Peter Rast 3, Holly Antilla 1 and Chris Goodman 1.
Under 13B – The Battle for the Lizards Trophy!
Sutho Thorny Devils 4 Sutho Blue Tongues 0
This was the round our Thorny Devils were eager for, the third round of the local derby. Round 1 went to the Blue Tongues 3-2 with a last minute goal, Round 2 was a 1-1 draw, while this third round was also seeing us contesting the inaugural Sutho Battle of the Lizards Trophy.
In typical derby fashion it was end-to-end hockey, with the Blue Tongues starting off well and dominating field possession. The Thorny Devils showed composure with two first half goals, to Thomas and Lucy, that gave them a nice buffer going into the break. Coach Hoy demanded more enthusiasm and energy in the second half knowing the Blue Tongues were going to fight back strongly with the Lizard Trophy and Sutho pride up for grabs.
The TDs responded, with a number of our players such as, Izzy, Lucy, Amy, Jacob, Darcy and Lachlan giving their all. Finn, our goal keeper, kept a clean sheet with a number of skilful saves and a dominant performance around the goal mouth frustrated the Blue Tongues forwards.
Unfortunately, the Blue Tongues didn't have the luxury of any bench players, and we had four. This showed midway through the second half as fatigue got the better of them and the Thorny Devils scored two more goals.
It was a great effort by both teams and coaches with a fantastic show case of Sutho pride, sportsmanship, respect and friendship.
B&F: Thomas 3, Lucy 2, Isabel 1. Goals: Thomas 2, Lucy 1, Riley 1.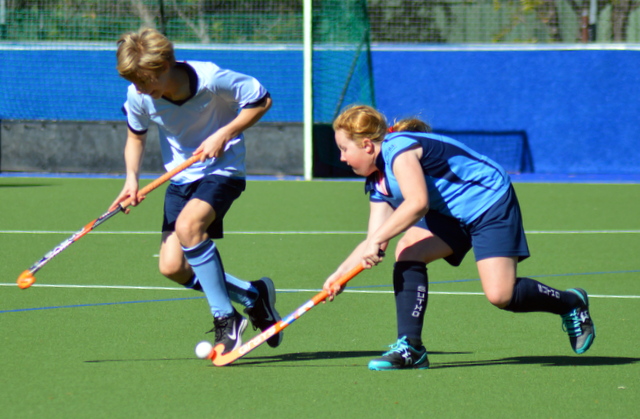 Sutho Blue Tongues 0 Sutho Thorny Devils 4
A cool & blustery morning greeted everyone for 3rd instalment of the local derby and the first for the Lizards Trophy. Our resolve was being tested again with a number of players unavailable from injuries, reps and other commitments.
The game started at a tremendous pace with BT attacking & tackling with great gusto, forcing the TDs onto the back foot. We created many opportunities from Bailey,Skye, Indiana and Kai but stout defence from the TD kept their goal intact.
The game flowed end to end with Kalahni, Owen working overtime in the midfield and with help from Milan, Charlotte, Declan and Milo to keep us in the contest. But again just before half time a quick change over of the ball saw TD take the lead 0-1.
After an inspired talk from Coach Todd, the BT again came out of the sheds fired up to claw back that goal.
The match ebbed and flowed with BT tackling hard and moving the ball around the park. The effort from our team was outstanding but the numbers from the TD with fresh reserves started to take its toll.They scored against the run of play 0-2 and minutes later counter-attacked to score another goal: 0-3.
Our team never gave up but finally ran out of gas conceding another goal 0-4 minutes before the end.
The score doesn't reflect the effort put in by the Blue Tongues and once all players return I believe that we can give this competition a shake.
A very big thank you to both U11 players, Harrison and Nick, who filled in tremendously and never let us down at any time.
Best & Fairest: 3 Bailey, 2 Kalahni, 1 Kai.
Go the Blue Tongues!
U11A Geckos 1 Bankstown 0
Having lost to Bankstown earlier in the season, the Geckos were determined to get the win today in a top of the table clash. Thankfully they were playing on the sunny field which helped the little lizards thaw out from the cold and be ready to play.
Even though they spent the majority of the game in the opposition half, goals were difficult to come by as, quite often, opportunities were missed due to late passing or players not being in position.
However, the Geckos were able to put a nice little play together off a penalty corner which saw Eliana send a short pass across the front of the goal to Jack who slotted the ball nicely past the goalie into the backboard.
The Geckos survived flying, swinging sticks and on-field "sledging" to come away with the narrow win which keeps them in a good position for the semi-finals.
With more work on positioning and quick passing the Geckos will be a force to be reckoned with in the finals!
Best and Fairest: 3 Emily, 2 Julian, 1 Jack. Goal: Jack.
U11B Bearded Dragons 8 v UNSW 11B 1
The Bearded Dragons returned to Sutho to brave Antarctic conditions and meet up with UNSW 11B.
After the team struggled to get the jumpers off, everyone raced on to the field in formation and generally passing well with a lot of running up against UNSW defence (a great way to keep warm).
In doing so, we were able to secure 6 goals from Nic, Harrison and Jack in the first half of the game.
As the team ran out in the second half, the momentum of the first half disappeared somewhat with UNSW on the attack with a few attempts at goal before one sneaking past Ellie.
But this spurred on the Dragons to return to form and score two more goals – by Mandy and Harrison – before the games closed out on a chilly day. Well done to the team.
B&F Points: Mandy 3, Harrison 2, Griffin 1. Goals : Harrison 3, Nic 2, Jack 2 and Mandy 1.