They had nothing more to give: 6th Grade were glorious in defeat
Last Saturday's 6th grade grand final between Sutho and Ryde was  one of the finest exhibitions ever by a Sutherland Hockey Club team.
For your editor, who has seen a lot, the intensity, the courage, effort and sportsmanship shown by our mix of older and often very young players was rivalled only by the extraordinary match when we won our first First Grade premiership against Moorebank. That was special in so many ways: so was this.
For the record, Sutho Sixths played Ryde, who had won every game this season. To lose 3-2 with only 22 seconds to go in extra, extra time and down to 7 a side, was a heartbreaker. We didn't win the game last Saturday, but the game and Sutho did.
It was a privilege to watch.  Congratulations to every player and everyone connected with the team.
Here's the match report from a justifiably proud captain, Mark Brookfield:
Sutho 6th grade 2 Ryde 3 GRAND FINAL
Oh dear, what a Grand Final!
This team showed so much courage through the two semi final games, coming from behind on both occasions and now coming up against an undefeated team, who really wiped the floor with all teams all year.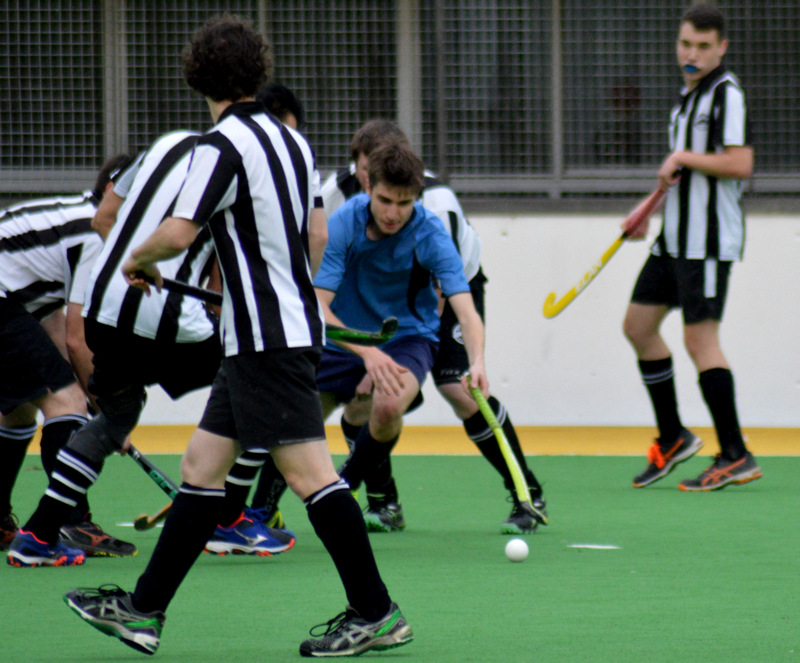 This was never going to be easy and then to make things worse we went down 1-0 after 20 minutes and were really struggling to keep touch with Ryde.
But this team is made of sterner stuff and about five minutes before half time we got our first short corner and big Jack Mecham stepped up and smashed the ball into the backboard.
The second half was much the same stuff, end-to-end drama, til 12 minutes to go they received a penalty stroke and put it away.
Again the boys dug deeper and found the strength to keep them at bay and then with 30 seconds to go we received only our fourth corner, and with the help of a deflection, big Jack had his 2nd goal and extra time beckoned.
We had not done any planning on the drop-out system and in the first period of extra time down to 9 men it was a stalemate.
The 2nd period down to 7 men saw much of the same til about a minute to go we made a last desperate attempt to score a goal and should have been awarded a short corner. But instead, from our misfortune Ryde jumped out of the circle with a huge hit down town found a lone striker who scored with seconds left on the clock.
Heartbreaking, 3-2 loss.
It has been a wonderful season with the injection of youth half way through the season that really got us enthusiastic for a big finish to the year and that's exactly what we got.
Many people to thank through the year.Big bravo to Piles for his hard work all year.Thanks to Dan for his managerial work all year and Gus as our dugout manager.
First grade Sutho 0 University of NSW 2 GRAND FINAL
This was a very disappointing result for the team which promised so much during the season.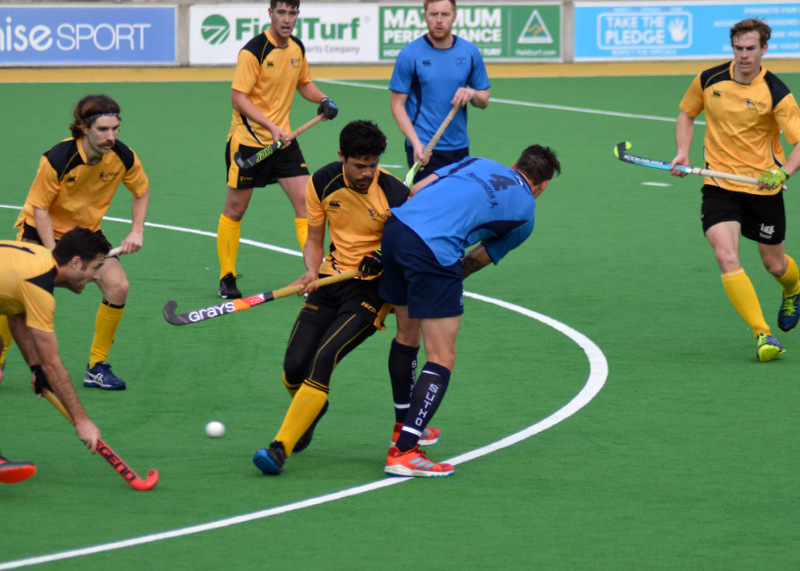 It may have been an expectation by us where we just assumed that we would win – which unfortunately back fired.  It may also be due to the fact that several of our players were not at full fitness  and carried injuries into the game.
I guess we can look for excuses but at the end of the day I believe the team did not turn up to play: we can't take nothing away from UNSW, who produced the goods on the day and just wanted it more.
The boys are very disappointed as one can understand and is some thing they will need to deal with, learn from and move forward with to go again next year.
There needs to be special thanks to Spud for his coaching of the team, the immeasurable hours he put in and Jay's assistant role in assisting Pete.
From my point of view as manager, I can't speak more highly of the guys in the team.  I am proud to be associated with with each and every one of them and feel the hurt with them.
I totally respect Spud for his efforts during the year together with Jay and happily supported them as best I could.  We need to regather let the smoke settle and look toward 2019 and once again show every one who we really are. – PK
Sutho 4th grade 2 Eastern Suburbs 1 PRELIMINARY FINAL
A Premier League men's final is unfamiliar territory for a lot of our younger 4th grade side.
Despite a wise pre-game talk about the increase in intensity and pressure from the team sages Sean and Craig, they took the field a little behind the pace (also surprising given the return of the Jimmy Northwood butt slaps).
Easts took advantage of a few 50/50 calls and attacked with speed and purpose to go up 1-0 early. This ironically would be their downfall as this shake up was enough to encourage the blues into a stronger focus on defensive structures and pressure. This would be our foundation for the rest of the game in which we arguably dominated.
Brady was livid as Wiggins stole his short corner secret weapon to somehow not be given a stroke and Sean added further proof to the claim he was once a striker with another finals goal.
We went 2-1 up late in the first half and, as mentioned, held out through the rest of the game with great defensive structure and intensity.
We were only really to be tested in the last five minutes as Easts threw everything and more at us with multiple circle entries and appeals for feet, obstructions, backsticks, foresticks, offisde, knock-ons, forward passes and high tackles.
Fortunately Luke in goals stood tall and the umpires held their nerves and we managed to hold out for a well deserved win.
We look forward to seeing you all out at Olympic this week as Sutherland look to win their first PL4 premiership in 25 years!
Sutho 5th grade 1 St George Randwick 4 GRAND FINAL Pictures thanks to Graeme Cartwright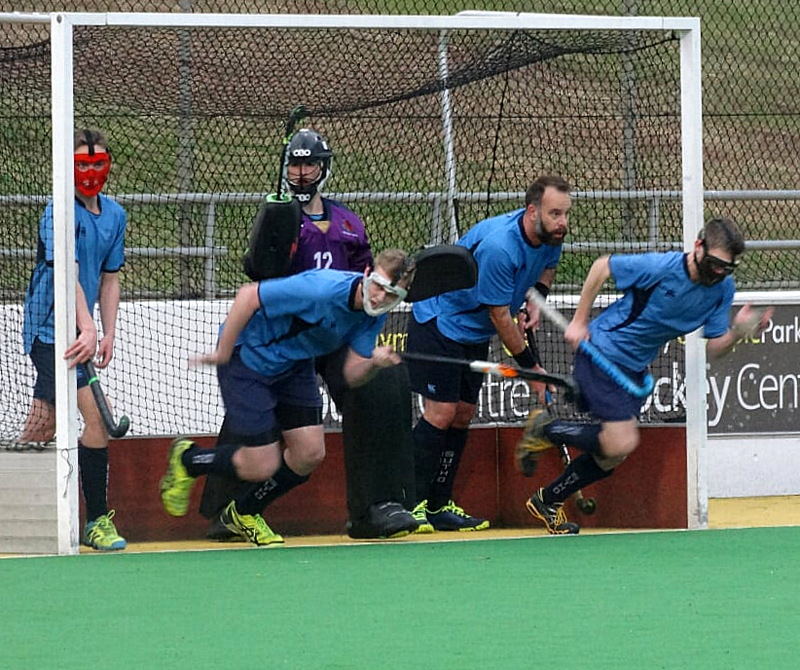 Having come off of a fresh week off we started the day fired up and rearing to go.
We went in with one plan, do NOT let the opposition get short corners. Unfortunately, that is exactly what happened and goals were scored. The opposition had an incredibly skilled and reliable drag flicker, and we could not best him despite our best efforts.
Season fatigue and injuries also plagued us benching two for extended periods, resulting in essentially only one sub player to their four.
The boys rallied and did their best, shuffling a few Rowling players to the front line from midfield in the second half, but this only resulted in one goal (to Eythan Rowling), 10 minutes from the final hooter. At that stage we were needing 4 to even get to extra time.
On the day, despite the great training just a few nights prior, there was a breakdown between midfield and the strikers and we could not string passes together well. This resulted in us being on the back foot for the bulk of the game and allowing them to get the short corners they needed to win.
All in all, it was a phenomenal season, and one in which we all had a blast. Looking forward to next year, where, despite the disappointing grand final, we will come back stronger and better and plan to take it all home.
Women
Sutho 3rd grade Wildcats  Pohogs GRAND FINAL
No report sent in
Juniors
Sutho U15B Blue Tongues 0 Bankstown 11
The Blue Tongues were at Bankstown bright and early for their 8am game against the home team.
We knew we were in for a tough match. The Blue Tongues worked hard to keep Bankstown from getting their first goal, with Josh making some excellent saves, but they eventually conceded a few goals in the first half.
They defended well in the second half and were able to create more opportunities to score.
Unfortunately they couldn't turn those into goals without reserves against a fresh Bankstown side and they took the win this week.
Great teamwork from the whole team.
Best and fairest: 3 points Kaylee, 2 Josh, 1 Charles.
Team: Under 13A Sutho Geckos 9 Bankstown 0
It wasn't the ideal game leading into the semis, but the Geckos held their structure as much as possible against the last-placed Bankstown, earning the Geckos the Minor Premiership.
It wasn't long before the Geckos were forcing their way into the Bankstown circle, but there was poor execution of the short corners earned, with some early goal opportunities going begging. The Bankstown defence continued to scramble well, while the Geckos defence were rarely troubled.
A couple of the goals from Matty and Byron were individual barnstorming efforts and a few other goals resulted from short corners.
However it was pleasing to see some great passing amongst the team working the ball into Bankstown's circle and then further passing around the goal keeper to slot home easier goals than attempting to blast through the goal keeper.
The Geckos had a 5-0 lead at half-time and notwithstanding mixing up the playing positions and drop-offs in the second half, they fought a bit harder to score another 4 goals to make it a 9-0 result. So a positive outcome and some quality goals scored which we hope to repeat in the semi-final.
Best & Fairest: Jonty 2 pts; Jett 2 pts; Noah 2 pts. Scorers:  Sohan 2, Matty 2, Jett, Corban, Tom de Soza, Tomas, Byron.
Sutho Under 13B Blue Tongues 7 Glebe Strikers 1
Today's game was a really nice way to finish the minor round with a 7-1 victory against the Glebe Strikers.
It was a very good team effort evidenced by the fact that there were seven goal scorers in the team.
This win means we have finished the season as Minor Premiers, sitting on top of the ladder.
However, the season is not over yet and we now need to sit and wait for all the results to be processed to see who we will be playing next week in our Semi-Final match.
Best and fairest: 3 pts Zara Matthews, 2 Flynn Whittaker, 1 Christian Rast. Scorers: Finn Wille, Lachlan Duhne, Chris Goodman, Dominic Guinta, Zara Matthews, and Christian Rast.
Sutho U13B Thorny Devils 5 St George Randwick 2 Pictures thanks to Matt Morris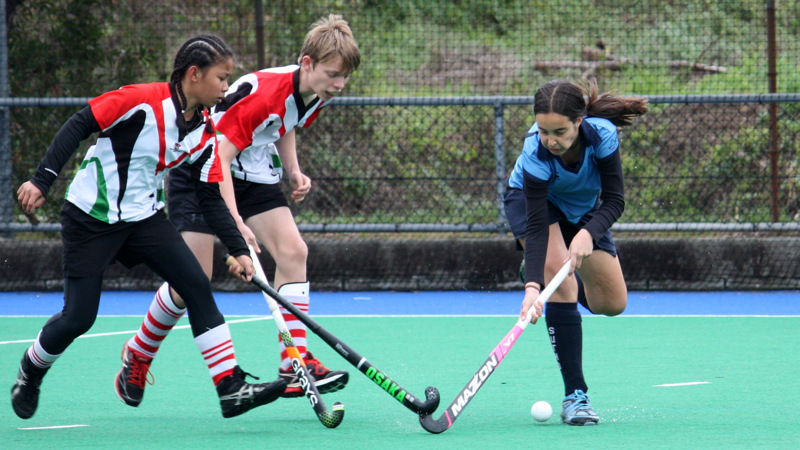 'A solid effort' today as we finished the regular season with a convincing win over St George Randwick, consolidating our winning run as we headed strongly into the finals.
A bit of a flashback to last week though, when trying to give some players a go out of their usual position there were some visible wobbles, but nothing  too serious and it did give some players some valuable insight into the challenges that face other regions of the field.  When we were in our groove, the magic was evident with clean plays and lovely connecting passes, resulting in plenty of goals on the board.
A commendable effort by Harley who played well, even though he has been sick all week.  Nicholas was a running machine today, with an excellent on-field attitude, throwing his body into shots to secure the upper hand.
It was nice to see Jana at her defensive best, and when given the chance up front, didn't waste the opportunity, slamming in a solid goal.  Amelia proves herself every week, with plenty of nice tackles and passes, and is a real asset on the line.
Owen had a great game, as always doing the job on the field that he has been asked to do, and engineering some nice play with any challenge brought his way. Kai had a good game finding the value in the backs and wings to move the ball around the field to keep the opposition running.
Josh's winning attitude,  in and out of the game allowed him to prove himself in some different positions, and shows his versatility to help out wherever he is placed.
Mackenzie must have sharpened her stick last night as she used it to carve up the opposition with impressive stick work in attack and defence to keep the pressure on the opposition.  Jack also had his stick finely tuned today bagging 3 goals, cleanly converting opportunities into points.
A huge thanks to Gary, by following through on his promise from the start of the season :
"I will hopefully get you to the finals" – Tick
"You will all improve in skill and as players" – Tick
We are capable of anything when we do all of the little things right, and when we do, we can add the creativity to outplay any opponent.
Go Sutho!!
Best and fairest: 3 pts : Jana Dimitrovska, 2 Mylo Collins, 1 Mackenzie Shaw. Scorers: Jack Treharne – 3, Ethan Locke – 1, Jana Dimitrovska – 1.
Sutho U11B  Blue Tongues 6 Moorebank Red 1
Coming into the final round of games the Blue Tongues found ourselves in 5th place on the ladder and needing a win to have any chance of making the finals. We also needed results in other games to go our way.
A great first half saw some exciting play from our midfield with one move in particular that resulted in a very good goal, scored by Jude who ended up with 4 goals to his name by the end of the match. Congats Jude, a great effort.
Georgia, our goalkeeper for the day also had a great game. We weren't sure if Georgia would fit into the goalie gear as she is the smallest member of our team but she made it work and made a few great saves.
More great teamwork in the second half saw more Sutho goals go in, the final score Sutho 6 – Moorebank 1. Unfortunately results in other matches didn't go our way and this was our final game of the season.
Congratulations to the Blue Tongues who have had a fantastic season. The team improved week after week and have really enjoyed playing as a group. A great group of kids who I hope will return to play next season.
Best and fairest: 3 Jude 2 Lucy 1 Georgia.
U11B Bearded Dragons 9 Glebe Strikers 1
It was the last round of the regular season and the Bearded Dragons had already won the Minor Premiership, but this was no reason to slacken off and take it easy. There were still plenty of things to perfect for the semi finals.
We started off well spreading the ball and maintaining position, getting the ball early to Eliana, who nabbed the first goal.
The team continued to work on their passing and moving into space. Lachlan was outstanding in the mid field supplying some well placed passes to the front for Jack and Thomas to slot through, earning him some very handy goal assists. Dominic, too, was outstanding in the mid field sending the ball flying up the side line to the forwards.
Glebe took advantage of a loose ball and ran it through for a goal but our defence didn't allow it to happen twice and the rest of the game was played at Glebe's end with Jack on fire in the D, bagging himself 5 goals for the game.
We finished the season undefeated, which is fantastic, but now the slate has been wiped clean as we head to the semi finals to take on a determined St George Randwick side for a place in the Grand Final. It's more important than ever to remember everything that we've learnt this season and apply it to this game. We are all looking forward to a great game. Let's go Bearded Dragons!
Best and fairest: 3pts Lachlan Hoy, 2 pts Eliana Domrow, 1 pt Jack Margetson. Scorers:  Eliana, Emily, Thomas 2, Jack 5.