Luke Noblett powering out of defence
It was a huge welcome home, and a big first match, for Luke Noblett when he returned to Sutho on Saturday – just two days after being released from two weeks of COVID-19 quarantine.
And to run on for the Blues on Back to Sutho Day against traditional archrivals Moorebank…
Nobby has been playing for the past several seasons in Belgium's top tier league – one of the world's best.
He finished on a high: his team, Dragons, took out the 2021 championship over Waterloo. It was great seeing him back at Sutho and marking the event by taking the three best and fairest points.
Burch on the mend
It was great to hear that one of Sutho's Life Members, Tony Burcher, is recovering from treatment for throat cancer.
Denise wrote on Sunday:
"I hope yesterday was a successful day for the club. I am sorry we were unable to be there as Tony is still recovering from his treatment. He is progressing well but there is still a long way to go. Hopefully, we can make it next year!"
Put it in the diary
Come down to Sutho on 19 June to see our three Sydney Premier League teams in action against another of the comp heavyweights, Ryde (bye next week and June long weekend public holiday follows).
Sutho Ladies Day, on 18 July.  We celebrate the 40th anniversary (slightly delayed by COVID) of women's hockey becoming part of Sutho. Four big games at home. We'll keep you posted on the details.
Thank yous
A particular thank you to all our members who worked so hard on the huge Back to Sutho Day supporting visitors and our own during what turned out to be a pretty long day. It showed off Sutho generosity at its best. DJDomrow's spiced cauliflower soup was a big hit, too. Thanks, Luke. After such a successful test, homemade soups will be on the winter menu.
Tradies' Chair, Dennis McHugh, once again stepped in to present the Battle of the Lizards Trophy to the U13 Sutho teams who battled for honours.
And of course, thanks to our Match Reports sideline photographers: Craig Turner for his great first- and second-grade shots, Matt Morris, Anna Domrow, Rory Staples and  Tony O'Leary.
And just before we get to the match reports, it might be winter, but it's a hot time to get a great deal at our sponsor Sutherland Mazda's always great End Of Financial Year sale. Check it out at: https://www.sutherlandmazda.com.au/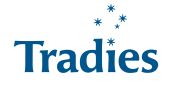 Match reports
Men
Sutho 1st grade 2 Moorebank 2
On our Back to Sutho Day, there was no disappointment in the game between our old nemesis, Moorebank.  It was tough, skilful and fast to the end.
Moorebank was first to score and held their 1-0 lead well into the third quarter when we equalised through an unstoppable Scott Govers goal high into the net.
Then what we have been waiting for: a Matt Bennett return to his scoring best after a long layoff with injury. He didn't disappoint when he let fly with a Benny special – tomahawk from the right side.  We had them at 2–1.
With 4 minutes left to play a Moorebank player was given a yellow card. But this saw them dig deep and they equalised – the way it stayed to the finish. There was some great play by the whole team, and with a bit of luck, we should have won.  There were some great saves by Ackas – as usual.
It was also great to see Luke Noblett back in the Blue with a great display, playing his first game back after returning from overseas. His control and vision at the back and middle were very evident. This will only get better when you consider he was released from two weeks quarantine on Thursday.
It will be a hard slog to the end of the season but we should be there to fight it out at the end.  Our next game is in three weeks against Ryde at home; it will be another test for the boys.
Best and fairest: Luke Noblett 3 Nathan Ackroyd 1 Matt Johnson 1 Mitch Wray 1. Goals: Scott Govers 1, Matt Bennett 1.
Sutho 2nd grade 0 Moorebank 2
Last weekend on the invigorating Back to Sutho day, our second-grade team faced off against Moorebank – a team who is responsible for our only dropped points this season. We were certainly keen to inflict reprisal on them and earn a victory for the momentous day.
It was a cold and weary afternoon, we took the field with high ambitions and hope – but we knew this would be our most challenging game for the last few weeks.
The match commenced quick and fast; Moorebank gained early advantage and possession, pushing us deep into our defensive half. Some excellent saves from our first-grade keeper kept us in the contest as we looked to build momentum and get a grip of the game.
However, early in the second quarter, we would concede relatively early, giving our opponents a 1-nil advantage. We seemed to click into gear from this point, gaining field position and ball control we started to create many goal-scoring opportunities which we were unlucky to convert.
The second half arrived rather quickly, and we found ourselves still chasing an elusive goal. Winning more 50/50 contests and finding our mid-field, we kept ourselves in the match and looked a chance of scoring a goal or two.
However, It wasn't meant to be – as Moorebank would find the net a second time, giving them a two-nil lead and victory. From here, we look to the next game and aim to regain our winning ways.
Points: 3 Angus Callinan 2 Pete Mulcair 1 Ian McClung.
Sutho 3rd grade 1 Moorebank Liverpool 3
It was a slow start for us. Due to a lapse in concentration, Moorebank ran through a few players and put the ball in the back of the goal within the first two minutes of play.
After this, we switched on structurally and tighten up although we found it hard to transfer the play quickly and cleanly. During the first quarter, we struggled to make the traps to enable us to counterattack.
In the 2nd quarter, Moorebank received a short corner and flicked it hard and high in the net making it 0-2. After this we held the ball more and played better as a unit, stringing a few passes together to penetrate the circle.
After some determination and control by Isaac, he got a good shot away into the net 1-2.
We played better in the  2nd half but found it hard to put away our chances. We were either attacking with too few numbers or struggling to put our short corners away – we had around 15 throughout the game.
Ollie played well in the middle and was under a lot of pressure by their defence but always managed to get himself out of trouble with his skills and speed. It was great to have Brendan Hol back in defence and he played well.
Moorebank ended up scoring another goal late in the game which made it hard for us to comeback.
The effort was there for most of the game, but it was just the execution across the park that let us down. We have a few things to work on over the two-week break to get back on track.
B&F: 3 Oliver Turner; 2 Brendon Hol; 1 Tim Mall. Goal: 1 Isaac Olsen
Sutho 4th grade 2 Briars 2
On a cold and cloudy Sunday afternoon at Sutho's Tradies Hockey Park, we faced top of the table Briars.
The game began well for Sutherland, having a number of shots in the first quarter, although all were well saved by the Briars keeper.
The second quarter also began positively although quickly turned against us. A stroke was awarded for a push in the back, despite numerous Sutho players and Stevo between the attacker and the goal.
Briars followed up quickly with a breakaway goal to put Sutho down 2-0 at the halftime break.
In the second half, Sutho began to mount the comeback. Huon scored a goal off a short corner in the 3rd quarter before Jack scored a great deflection into the roof of the goal at the start of the 4th.
The final 10 minutes were tightly contested, with Sutho dominating the ball, although Briars nabbed a corner with 1 minute left. Fortunately, we kept it out to draw a tightly contested game 2-2.
Points: Huon 1 Lachie O 2 Will Gair 3. Goals: Jack 1 Huon 1.
Sutho 5th Grade 1 Manly/Gordon North Sydney 2
After the long drive to Pennant Hills on a cold and very late Saturday afternoon, we knew we were in for a tough game, playing against Manly/GNS, who were coming second on the ladder.
With injuries from prior weeks and players away, we grabbed a few boys from 6th Grade to help us out. Thanks to those who doubled up.
We played well as a team and were able to hold Manly/GNS away from our goal end – for the first 5 minutes anyway when they scored the first goal.
We fought hard to convert a goal and by the end of the first quarter, we did with a deflection from Sohan. We kept the game at a draw until Manly/GNS scored their second goal in the third quarter to regain the lead.
Special mention to #26 from Manly/GNS for making the game entertaining with your constant sledging. You kept us laughing throughout the game.
There's been a significant improvement in the team's fitness, attitude and skills in the game over the last two weeks as we've been able to hold the top two teams to a 1 goal margin in their wins. Great work boys.
Best & Fairest:  3 David Krepp 2 Sohan Mavji 1 Aaron Krepp. Goals: Sohan Mavji 1.
Sutho 6th grade 2 Manly 1
With the long and daunting trek out to Pennant Hills this week, we knew we had to make it count. We took the field with a strong lineup. Within a matter of minutes, we had our first goal under our belt with a lovely cross circle ball from Lachlan to Kai, Who held his composure as the keeper advanced on him.
With a quick drag, the job was done. After that little boost to the team, we settled in for the game.
In the 2nd quarter, it was very much a game of who held control and going round the outside, as the middle was too congested. With a short corner opportunity late in the quarter, we were on with a shot. Until Phil hit went well high and well right.
Starting off the second half we came out strong. Then we managed a breakaway down the right side. With Jordan doing a lovely cross ball, Gus with his patented dummy allowed the ball to once again get to Kai.
He then dragged a player, leaving him with an easier shot at goal – and he made the most of it. With that in the bag, it easily saw him claim man of the match.
With Manly getting a few shots at goal all game, they were bound to finally get one. With a breakdown in communication in the backline, they managed to sneak a short. As we lined up, the straight hit bounced off Rory and into Brookie.
Which the umpire calls a stroke. Which they then converted. And just like that, Manly was back in with a chance.
However,  we managed to hold them off until full time to claim our first win of the season 2-1.
Points: 3. Kai Morris 2. Lachlan Todd 1. Sean Ryan.
Sutho 7th Grade 1 Briars 3
In the last couple of matches, we've started well against some gun teams before getting towelled up pretty badly. So this week against mid-table Briars our plan was to play for four quarters.
Incredibly, we took the lead in the first quarter through a pounding penalty corner from Howie. Despite conceding an equaliser, Howie again put us ahead from another conversion and we went to halftime in front for the first time this season. The performance was built on well-structured defence, sharp goal-keeping, and some very good transitions through the midfield. We might just win this.
Brock was pumped. Even the umpires were impressed, saying later we 'owned the first half.'
Unfortunately, we decided to rent out patches of the second half, though not to the extent of surrendering to a blow-out. In fact, it was pretty tight until midway through the last quarter, when a two-goal deficit became just too much to overcome.
Tired legs and catch-up hockey are not a good combination. Still, if we continue to improve and to show the same commitment every week for four quarters, a win will come. Special mention to Ryan, who played his first senior hockey game and jagged a best and fairest point.
Top effort.
Women
SWHL
Sutho 6 Briars 0
Our SWHL ML 5 team continued their unbeaten record on Sunday against Briars on the slippery Cintra turf.
There was fantastic ball control, passing between the lines, valuing possession and the strikers were ferocious in attack.
The final score was 6-0 to Sutho with fill-in goalie Ruth not needing to touch the ball – a perfect game for Ruth.
Camille scored first with a fantastic deflection into the goal from an accurate cross by Chloe A.
Iris continued to be a goal-scoring machine with an amazing tomma into the top of the goal. It was so fast and skilful that it took the umpire a while to work out what had happened.
There were 2 goals off skilful set pieces on penalty corners slotted in by Hannah.  Camille and Iris each scored again for a total of 6.
Points Iris 3, Zara 2, Camille 1. Goals: Han 2, Iris 2, Camille 2.
SEHA
Sutho First grade 0 Sharks 5.
This week's game was a tough 0-5 loss to Sharks at Marang. Sharks started strongly and forced us to spend most of the first half in defence. We stepped up in the 3rd quarter with some great mid-field transfers and attack in the circle. We kept the pressure on the Sharks all game but they ultimately ran away with the win.  Big thanks to Fish, Teresa and Sophie for filling in this week.
B&F Points: 3 Jo, 2 Jacqui, 1 shared between Kris, Em and Grace
Sutho Second grade 2 Sharks 1
Spirits were high in the Sutho Seconds after our first win of the season last week. Unfortunately, we had only 10 players able to take the field due to injury and illness but that didn't dampen our spirit.
We scored late in the first quarter with a superb deflection by Lindsay on the post.
The Sharks came out hard in the second quarter with many shots at goal but the defence held tight with many good saves and great tackles.
At halftime, stand-in coaches Aaron and Tom gave some words of encouragement and tactical advice. The whole team, though tired, came out fired up in the third quarter.
Unfortunately, fitness and the lack of subs was our undoing in the final stages of the game and Sharks were able to score off a short corner and a powerful shot at goal.
It was a close game that could have gone either way.
Best and fairest: 3pts Sofie C 2pts Zara C 1pt  Lindsay S. Goal: Lindsay.
Sutho 3rd Grade Wildcats 4 UNSW 2
Wildcats 4-2 win over UNSW this week was very hard-fought.
We were up 2-0, then UNSW drew level 2-2 before we slotted a couple of goals late in the match. This will move us up into 3rd place. Points: Kirsty Margetson 3 Lyn Smith 2 Fiona Edgar 1.
Juniors
Metro
Sutho U17 6 Briars 1
After having a two-week break because of the U18 State Championships, we were greeted with the return of playing hockey with a late game in freezing temperatures at Cintra.
Not only that, but we also had five of our team absent due to illness, injuries and U15 State championships. We scrambled all week with the too-ing and fro-ing of emails trying to scrape together a team for the night and success… and we did it.
The first half saw us a bit slower than our normal pace. We had some missed opportunities at scoring before Byron finally put one past the Briars' goalie. He even backed up with a second goal before halftime. The hat trick was looking promising but unfortunately not possible this week. We went into the half-time break leading 2-1.
Our half-time chat was full of information from Shayne: 'Stick on the ground, stick on the ball, faster and harder passes to each other, look for the pass, when defending… make the tackle and most importantly, talk to each other'.
We went out in the second half loaded with information and put it into practice.
Our improved gameplay saw us score another 4 goals while keeping Briars scoreless. Some great goals by Jett, Corban, Sohan and Noah.
The communication improved between each other, and we began to hear you. You need to keep talking to each other so that your team knows where you are and who you're covering.
Your hard work with fitness at training is certainly showing as you were all able to play a whole game with no subs. Keep it up, everyone.
A huge thank you to Amelia Kirby, who filled in for us, We greatly appreciate you stepping in to play and you fitted in as part of our team.
To the team…get healthy, get better from your injuries and stay safe!! Looking forward to playing with a full team next week…fingers crossed.
Best & Fairest: 3 Byron Watson 2 Jett Austin 1 Jonathon Krepp. Goals: Byron Watson (, Jett Austin 1 Corban Marinos 1 Sohan Mavji 1 Noah Palmer1. Wally Award (weekly team award): Max Lewis – for stumbling and falling when trying to get the ball.
SEHA Juniors
You know there's a bit of Sutho spirit at its best about when you get not one, but two match reports for one game. And that's what's happened with our understaffed U17 Geckos when they came up against top-flight St George Randwick at cold Kyeemagh on Friday night.
They went down by five, but the pride in the effort shines through. Great job, Geckos.
U17 Sutho Geckos 0 v St George Randwick 5
We knew it was going to be a hard match playing the second-placed team and one of the two undefeated teams in the competition. But on game night things got a little bit harder with a few players out due to illness and injuries – we were down to 10 players.
With St George having 3 reserves on the sideline everyone knew they were in for a tough night and had to step up, and that is what everyone did.
With St George able to keep their team fresh with the 3 reserves and Sutho being a man down, they came out attacking, intent on scoring as many goals as they could – only to be frustrated by our defence. It was a great bit of play that finally saw them score the opening goal and by the end of the first quarter take a 2 nil lead.
The 2nd quarter saw continued St George attack, but only to be denied by our defence. When they did get a shot away, Nicholas in goals was there with some great saves. Even the opposition coach commented on the great job he was doing.
Our defence on short corners was the best all year, with St George struggling to get a result from their set plays. It was only a matter of time before they were able to finally get one through and go to halftime 3-nil up.
The 3rd quarter again saw St George attacking and our defence there to frustrate them. Only through some great play were they able to get two more goals and take a 5-0 lead into the last quarter.
By then Sutho was exhausted, but to their credit never gave up and saw our best quarter of the game.
With St George being frustrated that they could not score, there were a couple of gaps we found and had some opportunities to attack, but with their defence still fresh we were not able to get that opportunity at goal. With the extra effort everyone put in the final quarter, St George was not able to add to their score.
This week's best and fairest was a hard decision, with Nicholas taking 3, Kai taking 2 and James 1.
Sutho U17 Geckos 0 St George Randwick 5
The U17 Geckos made the trip out to a chilly Kyeemagh on Friday night. With only 10 players able to take the field due to injury and illness tension was high during the warm-up as we were taking on top team, St George Randwick.
The Geckos have been steadily improving since the start of the season and it all started to come together during the game.
Even though we lost 5-0 the defence was excellent, with all 10 Geckos working hard in defence making strong tackles, intercepts and marking tight.
Nic C was our player of the match in goals (not his usual position) making flying dives, spectacular saves and great clearing out of the circle.
The teamwork, passing and Sutho spirit was definitely on show, as the Geckos played hard to the final siren. If the Geckos continue to improve at such a rate and the teamwork continues I can see us giving all the teams a strong challenge in the latter part of the season.
We all headed to Brighton after the game to talk team tactics for our next game and perhaps enjoy a small, healthy dessert.
Best and fairest: 3 pts Nic C 2pts Kai M 1 pt James F.
Sutho U15B Blue Tongues 2 Sutho U15A Geckos 6 Battle of the Lizards
It was a hard-fought friendly game today with our brothers and sisters from the Sutherland Under 15A Geckos.
India in goals stopped the match from being a blowout by making many saves.
Everyone played really well, running hard and contesting the ball when they could.
Both our goals were scored using excellent teamwork with Dom passing across the face of goal and Alex and Manolis tapping the ball in the net – "Hockey 101" executed beautifully.
Best and fairest: 3 India Faber 2 Dom Lenzo 1 Nayah Goncalves.
Sutho U15A Geckos 6 Sutho U15B Blue Tongues 2
Today saw another Lizard Cup match. From the start, the Geckos knew it was going to be a tough game with five of our regular players missing. The Blue Tongues were fired up and ready for a win.
The first quarter was a slow start with both teams seemingly thawing out on the cold winter morning. The play was up and down both ends of the field with both teams attacking and defending strongly.
The second quarter played out much the same as the first, but with a couple of goals being scored on either side. But the last two quarters saw the Geckos come out strong, fired up and they came away with a win.
There were some excellent saves from the Blue Tongues' goalie, but a number of intercepts by Kai and some strong play across the middle by Riley, Olive and Jacob allowed the Geckos to gain a strong lead.
Milan played great defence and allowed Jack and Chloe to take some runs up the field.
A big thanks to the two Isabels, Amy and Kai for filling in with the team today. Everyone played together really well.
Best and fairest: 3 Piper 2 Riley 1 Olive. Scorers: Piper 2 Kai 2 Jacob 1 Riley 1.
Sutho U15B Thorny Devils 0 St George Randwick 5
It was a windy Saturday morning at Sutherland Hockey Club, where the U15B Thorny Devils took on St George. We were lucky to have a full team this week, thanks to Caitlin and Abby from the U13Bs, who were able to fill in for us at late notice.
We started the game strongly, keeping our core players moving around and creating new opportunities. We used the width of the field to our advantage, opening play and producing a fast-paced game. Unfortunately, St George had a strong attack, and we were unable to hold our ground, resulting in a 2-0 lead at quarter time.
Using some skills practised at training, we tried to create opportunities and space to move the ball into our attack, much to our efforts we were unable to convert in our attacking circle.
The quick changeover from our attack to defence was driven by the intensity of the St George team and at half-time, it was 4-0 to them.
Post the half-time chat, the players were keen to make themselves noticed on the scoreboard. The morale of the team was lifted, and the players were excited to get back onto the pitch. This quarter was yet again another quick one with St George taking control and dominating in the early minutes.
Sutho held their ground for the rest of the third quarter resulting in a 5-0 lead to St George. Sutho played a valiant final quarter which resulted in no goals from either side. We were able to hold our ground defensively whilst creating possible attacking opportunities. Overall, it was a great game and the players should be proud of their efforts.
Best and Fairest: 3 Jordan 2 Tessa 1 Nic.
U13 Sutherland Blue Tongues 3 Sutherland Geckos 2 Battle of the Lizards Trophy
It was Round 2 of the Battle of the Lizards Trophy and the Blue Tongues were chasing more than flies on a chilly but sunny Saturday morning. Their super coaches planned their revenge: Dredge and Lloyd were quietly confident of a positive result.
The game started well for the BTs in the 1st quarter and the Geckos were left behind with Tully weaving his magic like a magician to deliver many quality balls to our sharpshooters. Lauren and Amy toiled well and Cooper's sharp tomma hit the post and cleared.
Kalahni – aka Special K – once again had a higher work rate than a stockman's horse and never gave up on the ball and controlled the centre like a mother hen.
Kai, Mandy and Isabel cleaned up the scraps like a frantic ibis and enabled Isaak to kick back and relax.
Cooper pounced on a good lead up play from his backs to his mids and the ball got to his hitting zone and he buried the first shot. BTs are 1-0 up!
The second quarter saw the domination continue and was much of the same with the backline being as safe a bank.
The mids were creative and strangled that part of the field and fed our hungry strikers with some decent opportunities which keep the Geckos' goalkeeper as busy as a butcher's dog.
Mandy and Isi once again cleaned up the BT mess and Harrison foiled every attempt by the Geckos. Another chance was created with great lead-up play from the mighty Fisher and then Tully fed the ball to Cooper and Coop slotted it to make it 2-0.
The third quarter saw the BTs continue to dominate and frustrate the Gecko team due to their minimal attacking circle penetrations. I
Isaak, aka Icepack, was still as cool as a cucumber in goal but had to make some movements to thwart the Geckos' cheeky shots. Still 2-0.
Isi and Harrison continued to repel the constant Gecko barrage, which would make any soldier proud. Lauren and Amy snuck around the field and popped up like Ninjas to create havoc in the Gecko defensive line which freed up Cooper.
The final quarter saw the BTs go into the period 2- 0 up.
The young Lizards peppered the Geckos' goal with repeated short corners and finally went 3-0 up with a shot from the top from Tully.
However, the BTs then seemed to park the bus and found a nice warm sunny spot to warm their blood – as lizards do. However, this gave the Geckos a sniff.
The Geckos scored back-to-back goals which most certainly turned some of Riley's beautiful hair grey. The buzzer went with the team relieved that they survived the final attack to run out winners 3-2.
Riley headed straight to the chemist for Just for Men to change those greys and coach Dredge looked calm and pleased with her troops.
A long season to go, but the team did well leading into the bye for this weekend.
U13B Thorny Devils 4 Moorebank 2
No match report this week as the coach, unfortunately, didn't make it to the game. Yes, there was an injury at training…
But, luckily, Rory Staples was there to get us some match pictures.
Sutho U11A Blue Tongues 6 Glebe 0
A crisp Saturday morning at Sutherland saw the U11A Blue Tongues step onto the field against Glebe. The warm-up was slow and the team needed lots of motivation to take their jumpers off.
When the whistle blew they raced forward and started to attack fiercely. We shook up the positions this week and the results were positive.
Mila kept her cool as a striker, positioned herself in prime positions within the circle, never took her stick off the ball as she had lots of great shots on goal. She scored 4 goals and narrowly missed another 2 when she hit both posts.
Cooper revved up the front and tried for another few goals, but it was Beckett and Grace who put the ball across the line. In defence, Cooper and Grace both had a turn in goals, for what, "felt like an eternity." Clearing the ball wide and offering lots of encouragement to the team, they kept Glebe to a zero scoreline.
Theodore played exceptionally well. His ability to trap, tackle and pass has improved across the season and he thoroughly deserved the 3 points. Chris put in 110% effort in defence and in attack and was a playmaker. His hitting of the ball into the circle for our strikers earned him 2 points.
Kasper turned around his slow warm-up and fired up on the pitch. He played his position very well and made some great intercepting traps deserving of 1 point.
Goals: Mila 4 Grace 1 Beckett 1.