Brookie hit the extraordinary  600 games for Sutho mark last Saturday
A highlight of last weekend's hockey was the 600th match played for Sutherland by absolute  Sutho legend Mark Brookfield.
It was very right that a guard of honour of both teams formed up when he ran onto the pitch at Moorebank. That extraordinary total doesn't include the number of games Brookie has played with Sutherland Legends.
Congratulations from everyone at Sutho, Brookie. Going for 650 and beating Simmo's record?
Sadly, Brookie's 6th grade didn't come home with goodies on Saturday, but hey, we got not one, but two match reports – and of course, Brookie got the B&F three points.
For our SEHA juniors, the 2021 season got underway with a cracking Sutho Battle of the Lizards Trophy match. The Geckos v Blue Tongues ended in a 2-2 draw.
A particular welcome back to Sutho and first grade to Jack Hayes and Alex Shaw, who will be significant elements in our club's top grade aspirations this season.
Sutho also welcomes all the new faces at Sutho this year and hopes you and your families have many years of enjoyment and achievement with us.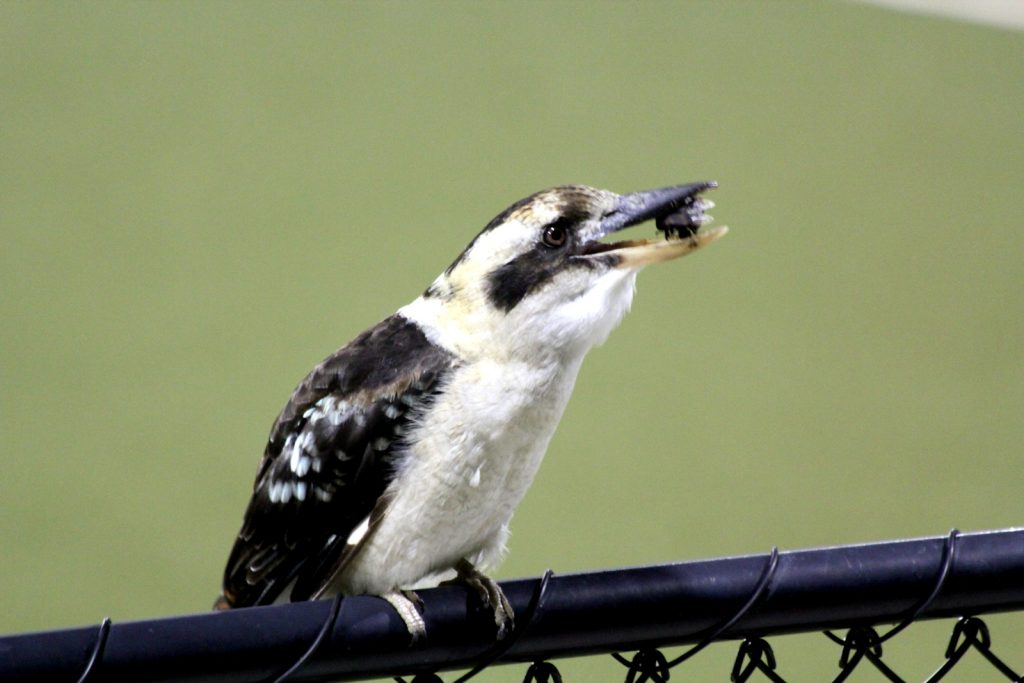 Almost all of our teams' seasons hit off last weekend, with only the Sydney East Hockey Association's ladies comp to put a stick to ball.
Our area's Sports High School, Endeavour, is about to hold trials for its 2022 program. Details: https://bit.ly/2PkAaKT
It was blisteringly hot on Saturday, a huge contrast to the swamped fields and washed out trials of the previous weekend.
Thank you, as ever, to our contributing photographers this week the Domrows and the Staples snappers.
Have a happy and safe Easter, everyone.
Note to all managers: Thank you to everyone who filed their reports for their teams. We have a lot of stories to prepare, so please have them to the editor by Sunday night.  Details will have been provided to you by the Women's, Men's and Junior Convenors. Pictures are welcome, too.
Men
1st-grade Sutho 3 v UNSW 3
Well, our 1st match was how to kill a win and an extra 2 points. It was a heavy start to the season with the next two matches against Moorebank and Ryde.
We were 3-1 ahead with about 3 minutes to go, and through mistakes and mishandling of the situation, we gave them 2 goals and ended up with a draw – which was pretty disappointing.
Fitness is a factor, as it was a very hot day on the pitch but no excuses – it is up to the team to be fit playing 1st grade. Hopefully, this has made it evident to the guys that they all need to do more.
Full marks to Michael Sharkey and Riley Nilan, who doubled up from 2nd grade. Each played major roles in the team, with Riley also scoring a great goal.
Harry Roberts shone above all on the day. He delivered with great determination, leading, back tackling and a great goal.
He has matured into a 1st grader with more to come. He is one of our younger brigade, one of the group that will succeed players who have served the team and club so well over the last decade (and still do as a great group of leaders).
The day started badly. Buzz Halyard withdrew with a badly broken hand; Scott and Kieran Govers through sudden work commitments; and Matt Bennett, injured.
This disrupted the plans of the day. We had to regroup quickly and produce a new system for the team.
A big welcome back to Alex Shaw and Jack Hayes to the team, although not to the result they would have liked.
On a positive note, I believe we have a lot more to come especially when we get our full squad back on the pitch. Hopefully, this will become evident in the next two matches.
Best and fairest: 3 Harry Roberts 2 Matt Johnson 1 Nathan Ackroyd. Goals: Matt Johnson 1, Harry Roberts 1, Riley Nilan 1.
2nd-grade Sutho 5 UNSW 2
On a beautiful and sunny Saturday afternoon, we returned to Sutho for our first hit out of the new year, after a premiership-winning season in 2020.
Our second-grade team enters the season with the dreams of making it two years in a row, but our new campaign would start with a mighty challenge, as we faced UNSW. This club has been consistently a top-three team and has caused us many heartaches over the last few seasons.
With our pre-game music's pressures and responsibility thrust upon another reluctant team member, we took the field with the Spice Girls' hit 'Stop', still ringing in our ears.
This contest was very evenly matched, as UNSW played a very fast-paced counter-attacking style – unusual as they often prefer pressing.
Instead, they exercised holding off of our defence and waiting for a turnover in our midfield or a missed trap.
Alas, our team played very carefully with possession, valuing every second of control, missing only a few traps, and moving the ball fluently through our midfield, then out wide to link up with our pacemen up front.
Patience was the name of our game, and we executed this for most of the match.
Our ball control and game management ran UNSW around the pitch as we converted some brilliant plays, as some magical assists were met with some exquisite finishing.
The only real poor shot we had, came from our captain taking a free shot from the top of the circle, with no pressure, he sent it wide of the post – most upsetting.
The final score was 5-2 in our favour, and the first time we had beaten UNSW in two years – a very sweet victory against a formidable opponent.
Best & Fairest: 3 Dan Bryant 2 Joe 'Rocket' Huston 1 Captain Michael Sharkey. Goals: 2 Mason Neale 1 each to RJ Nilan, Gus Callinan Jake Sheppard.
And for those who, for some reason. want an insight into second grade's pre-match rev-up, here's the first of the season.
And for those who might be interested in the game itself, some pictures of the action…
3rd-grade Sutho 2 UNSW 5
On a warm and sunny day, 3rd grade's 2021 season began. A home game opener against the mighty UNSW was sure to be a good contest in front of the fans.
With warm-ups complete, the field watered and players in position the game was underway.
Both teams began the game swinging the ball around looking to find open teammates and putting together passes to find the goal early.
It was the UNSW boys who used some great teamwork to put the first goal in the back of the net. Our Sutho lads were eager to get on the board, too: an attack down the right side of the field found Isaac posting up in the circle.
A quick spin onto the backstick and sharp tomahawk shot into the back left-hand corner of the goal levelled the score at 1-1.
With two early goals, the game was shaping up to be a plethora of goals but instead was replaced by the classic green and yellow cards being shown by the boys in pink throughout the match.
With the first half coming to an end the UNSW boys were able to put a couple more balls behind the keeper before the break giving them a 3-1 lead as we went to half time.
In the third quarter, Sutherland stepped it up with strong attacks down the left side. This forced the ball into an attacking position behind the line of defence, causing UNSW to make a sacrificing tackle just outside Sutho's attacking circle. The result was a penalty stroke being awarded. Scott Crisafi converted it to get Sutho back into the contest.
With the heat really beginning to fatigue both teams, it was clear that UNSW had the higher level of stamina and strength to get them over the line late in the 2nd half, taking the win 5-2.
A great first game to get the season off and running for both teams.
Best and fairest: 3 Justin 2 Brendan 1 Ryan.
4th-grade Sutho 0 Sydney Uni 1
The first game of the season. The team was feeling good, and with only a few boys backing up, we were mostly feeling fresh and ready to go!
Unfortunately, however, moments into the game, a bit of lack of focus resulted in one of only a couple of short corners against us and they scored!
We snapped into gear after that and we were developing plays and penetrating the circle with shots on target but we were unable to score.
The game continued and we were playing our best hockey by the 3rd quarter with some great individual performances plus some crisp passing between us but we just couldn't manage to put the ball in the back of the net!
By the final quarter, everyone was running on empty with cramps and injuries popping up everywhere and as the final seconds ticked down, we knew we had lost a great opportunity to collect points in our first game of the season.
Sydney Uni's team played well, but we deserved to win that game and we will be looking to bounce back this coming week with a win.
Best and fairest: 3 – Jason Stevens, 2 – , 1 – Matt Quinlivan.
5th-grade Sutho 0 Ryde White 6
Saturdays' game was one of the hardest trips to start a season, Ryde away.
We were ready for a hard game and got one as Ryde proved, like always, to be a very good team – hard on the ball, fast off the ball, and very committed to getting into every tackle.
We started OK and built up our play well to where the game was balanced. We even played extremely well for good portions of the middle quarters, but alas, we fell off as the stamina of Ryde got the better of us in the hot sun.
Although it was disappointing to lose our first game, everyone played incredibly well. They also now know the level of play that it takes to be successful in SL3 – and everyone is eager to play them again.
6th-grade Sutho 2  Moorebank 6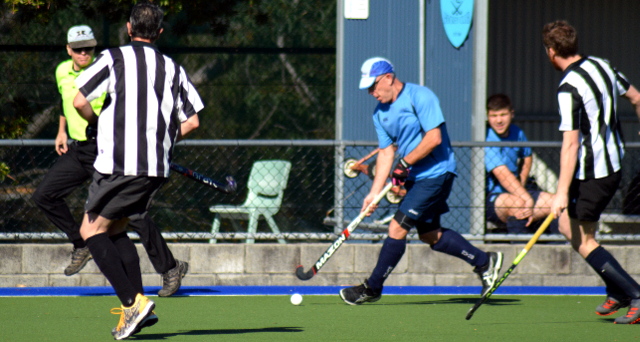 Because of the importance of this game – Brookie's 600th for Sutho, it's perfectly right that we have not one, but two match reports of the big game.
We start with one from an anonymous player who has just played 6×100 games:
After all that hard off-season work pumping iron, and sandhill sprints – unfortunately, we need to do a lot more.
Game 600 for your fearless leader ended up being a bit of a fizzer even though I must say it was a great thrill to have all the guys stand in a guard of honour to welcome me on the field for this milestone game.
With our usual intake of young guys having their first games of senior hockey, it was a bit of a storm as Liverpool had quite a few recruits from Bankstown who last year played P3. They really moved the ball well and had us under pressure from the get-go.
They quickly got out to a 2-0 lead,  but we did bring it back to 2-1 with a rebound goal from a penalty corner.
Then we got to 3-2 down with a clean strike on a corner, but the heat of the day finally wore us down and we ended up losing 6-2.
I'm sure we have lots of improvement to come. I'm sure and if we learn to play to the game plan we will give the comp a shake.
Goals to Sean and Brooky. Points were given on sympathy as I received 3 points so, all-in-all, a good day out.
6th grade (Volume 2)
After hearing horror stories of the SEHA junior trials the week before, and having our own trial game that afternoon cancelled, 6th grade headed to Moorebank expecting to be playing a game of underwater hockey (look it up, it does actually exist and there is a national representative team).
Unexpectedly, the sun was shining, and those follicly challenged were looking for the head protection to stave off sunburn on the solar panels.
Before the game could commence, both teams lined up to form a guard of honour for Mark Brookfield, who was playing his 600th for Sutherland in Sydney Hockey (this doesn't include his games in the Vets too, BTW).  It is a great honour to play in the same team as Mark and see how he led the team from the front, after so many games, was great to watch.
Unfortunately, with Moorebank PL teams having a bye, and this being the 4th-grade team (no entries in SL1 or 2) for Moorebank, we weren't expecting the celebration to last too long.
Sutherland always fought hard but went down early and after that were always chasing on the scoreboard.
Much hard work was put in by all players and even the strikers had to work hard in defence inside our own circle.  At one point, the score was 3-2 but as the 3rd and 4th quarter dragged on and Sutherland searched for goals to even it up, Poola were able to score on the counter.
The final score of 6-2 didn't reflect the effort put in by the Blues but the team probably would have taken that before play began.
Mark celebrated his 600th game with a nice goal off a penalty corner and Adam Howard was the other scorer.  Suitably, Mark also took home the 3 points for MVP, Rory Anderson with 2 and  Adam Howard with 1.
Sutho 7th grade 0 Easts 3
In an extremely hard-fought game on a beautiful autumn afternoon at Olympic, East proved to be a little bit too strong for us with their skill and speed.
We struggled with no reserves but still had some chances of our own and reduced Easts to only three impressive goals during the game.
We continued to do some excellent tackling, good defensive work and some good passing during the game but couldn't make it count in the end.
If we continue to play like this we will do okay during the season.
Best and fairest: Dave Lucas 3 Caleb 2 and Steve Harvey 1 point.
Sydney Women's Hockey League
We played our first game of the season vs Glebe at Cintra. Having just been promoted to a new grade, ML5, we came to the game with some healthy nerves and of course excitement to finally kick off the season.
We started the game strongly and dominated for most of the game, thanks to the team's brilliant work ethic and strong communication across the field.
Despite some expected 'start of the season' basic errors, we were able to execute our press well and convert our opportunities upfront into five goals.
We have a relatively new team, with some new faces joining and some old faces returning, so it felt good to get a big win and honour the hard work that the SWHL team put in last year to get promoted.
We're off to a great start, I'm very excited for what's to come!
Beat and fairest points:  3 Chloe A 2 Iris 1 Fish. Goals by: Jess, Camille, Iris, Hannah and Chloe A.
 Juniors
Metro
U17 Sutho 1 GNS/Manly 0  
A great game from everyone this week. It was an extremely fast and skilful match, and we came out on top.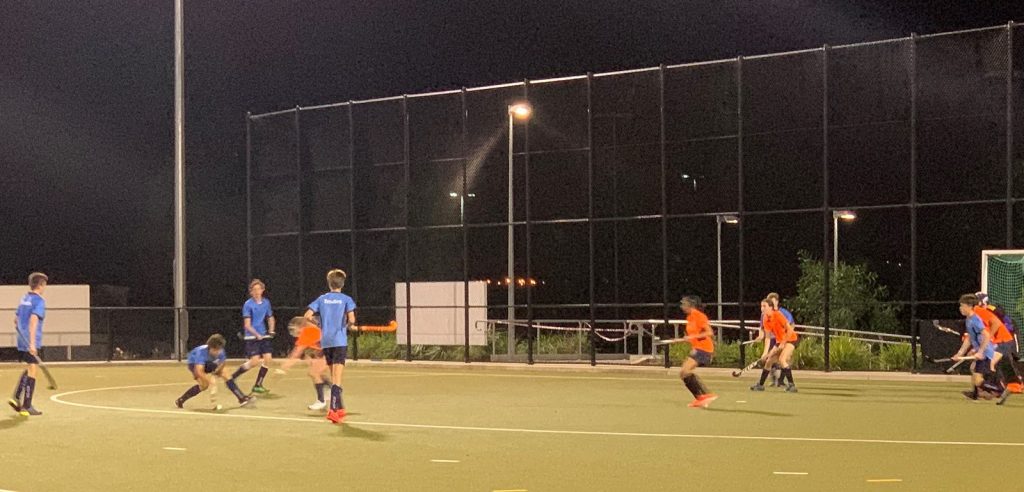 We kept GNS/Manly scoreless in the first half, while we finally put one in the goal in the second half when Lachlan S scored off a rebound from a short corner.
Most of the play was in the GNS/Manly goal end, and while we took several shots at goal we just couldn't get them to go in.
We played more like a team tonight, making the ball do the work. Fitness is a key factor that we need to keep improving stamina for the 30-minute halves.
Remember to keep talking to one another while on the field.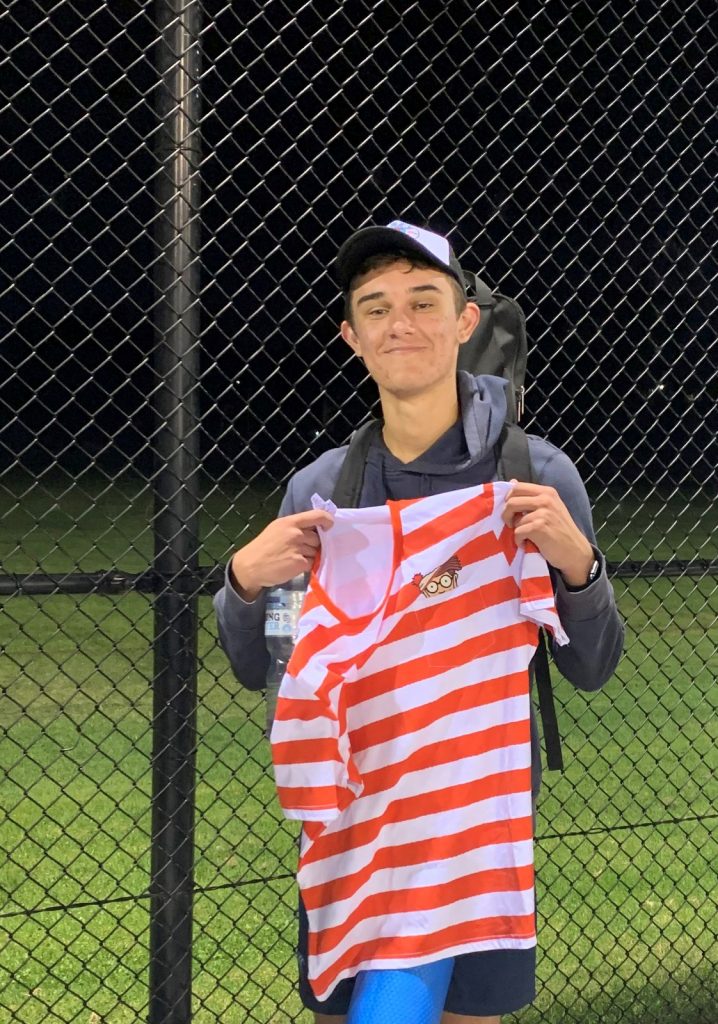 Great to have everyone in our team there tonight. A big thank you to Christopher
and Thomas for backing up with a second game, much appreciated, boys.
Each week Shayne has decided to hand out the 'Wally Award' to someone in the team who does something 'out of the normal'.
This week's Wally Award winner was Lachlan Staples for:
After being tackled and losing the ball running into the circle, in attack, then nearly steamrolling three players. Wear your shirt and hat with pride at training next week.
Best & Fairest: 3 Lachlan Staples 2 Blake Shaw 1 Noah Palmer.
U15 Sutho 3 Manly 3
After our promising victory against Ryde in the first round, we set our sights on Manly for the highly awaited second game.
Still adjusting to our new formation and style of play, our objective for this week (besides a win) was to focus on our ball movement and defensive marking.
After a long drive out, and traffic causing us all a great deal of annoyance, our game commenced.
We started relatively slowly and were wasteful with possession, which allowed Manly to score an early goal. After we reset and found our structure, our ball movement began to cause our opposition some concerns, as we also started to implement our counterattack.
This led to our first goal expertly converted on the near post, and another quickly, giving us a slender lead. Manly seemed to struggle with our counterattack, and when we used our width, we looked the better team – we then managed to clinch another goal of a short corner as half time struck.
However, the second half would be our undoing; as the game went on, we lost our structure and started to play through the middle of the pitch (running the ball a bit too much). We conformed to the scrappy and unstructured style of hockey Manly profited from playing, leading us to concede two goals in the final ten minutes and see the match out a three-all draw.
We will see this game as 3 points missed.
It was,  however, a brilliant learning opportunity for our team with some positives to take away. These were particularly our fight back from a poor start, ball movement (in spells) and finishing in front of goal.
There are still aspects of our game we will continue to work on, and we look forward to our next game.
SEHA Juniors
U17 Sutho Blue Tongues 1 UNSW 4
The U17 Blue Tongues started the year with some fierce competition from UNSW.
Having not played together before, not trained for many weeks and the trial game cancelled, the team still managed to gel together quite nicely for our game on Friday night.
We started the game strongly, moving the ball around and covering all areas of the field, not  giving the other team not a lot of room. We found the breakthrough goal just before half time through Fletcher King's beautifully worked ball and an even better finish straight in the bottom left.
Playing with an 11 player team really took a toll on us, with a 16 players UNSW team rolling through their subs like clockwork.
We fell asleep at half time and they put 3 goals past us very quickly in the 3rd quarter. If it wasn't for the efforts of the three backs and our man of the match goalie Myles, it very easily could have been blown out.
A very good effort to keep fighting in the 4th with a few chances, but the fitness and subs of the other team were just too much. The team showed great promise for what they could achieve this year, hopefully with subs.
Best and fairest:  3 Myles Hanrahan 2 Angus King  1 Fletcher King.
Sutho U17 Geckos 0 Moorebank 13
Our first game of the year didn't go to plan. Moorebank to their credited deserved to win.
From the outset, they came out fast wanting to control the game and with their speed unfortunately the plan worked.
We tried to match their game pace instead of slowing down and play how we wanted to play. Every time we started changing the game to how we wanted,  Moorebank were there to change it back to their game.
Although we did plenty of talking, it is important to listen – especially to the goalie and during the breaks.
Full credit to the team. Instead of giving up, they tried to the final whistle where many teams would not have.
Three points go to Liv in goals who had a fantastic game and making unbelievable saves. We don't know what the score would have been if she wasn't in goals. Two points went to Christian who worked non-stop in defence and one point went to Kai who had a great game in the midfield.
Sutho U15A Sutho Geckos 2 Moorebank 5
Today our U15A's played a great game of hockey in the heat against our biggest rivals – Moorebank.
Unfortunately, we were defeated 5-2 but our team had no reserves but were lucky enough to borrow three players from the U13s.
Specials mention to Kalahni, Kai and Isabel for helping us out today; they played really well and their efforts were greatly appreciated by everyone.
Strong defence by Milan, Jack, Chloe and our goalkeeper Mylo, prevented many goals from being scored, especially in the 5 short corners at the end of the game.
Our forwards Jacob, Kai, Isabel and Piper played great.  Jacob and Isabel scored crucial goals which lifted team morale and kept our heads up to keep fighting.
It was our first real game as a team, everyone played really well together and supported each other.  Our team can only get better and looks forward to playing together in future games.
Best and fairest: 3 Kahlani 2 Piper 1 Mylo. Goals Jacob 1 Isabel 1.
Sutho U15B Sutho Blue Tongues 3 UNSW Narwhals 1
Marang Hockey Complex was lit up for the first time in a new season on Friday night, as the U15B Blue Tongues prepared to face off against the UNSW Narwhals.
With a 7 pm start, both teams showed signs of still having rust to shake off, and consistent possession was hard to come by.
Eventually, the Narwhals made their way through the crowded midfield into a disorganised backline and took advantage, sending the ball straight into the bottom left corner for the game's first goal.
In response, striker Dominic Lenzo made a great attacking run up the middle to send it through the opposing goalkeeper's legs to bring the scores level at quarter time.
After a quick reorganisation, the Blue Tongues came out firing in the second quarter, and Dominic was able to bag himself and the team another goal on a short corner. This brought the score to 2-1 in favour of Sutho, which it remained until half time.
In the 3rd quarter, the Blue Tongues continued their dominance, as Dominic completed his hat-trick after receiving a ball up the middle that put him through on goal.
After getting a 2-goal lead, Sutho continued to put more and more of their efforts into defending, and after three-quarter time, they went back out on the pitch determined to hold the lead.
During the fourth quarter, India Faber made a goal-line clearance after some nervous defending put the Blue Tongues very close to conceding.
Fortunately, this was the only close call, as Sutho were able to hold their nerve and finish out the game to earn themselves a 3-1 victory in the first game of the season.
Best and fairest: 3 Dominic Lenzo 2 Abby Coxsedge 1 Alexander Ormonde. Goals: Dominic Lenzo 3.
U13A Geckos 8 Sharks 0
What a fantastic start to the season with an 8-0 win. With three minutes to go, the mercy rule was used to give the Sharks a better chance.
An amazing effort at goal scoring from Leo who scored half our goals, while our injured player Eliana, coming on for 5 minutes each quarter, scored a goal as well.
All the practice at training on the short corners paid off with Darcy trapping the balls and Julian scoring one from it. Nice field goals from Jamie-Grace and Darcy who ran in and scored, too.
Great goalkeeping by Isabelle, you touched the ball more during warm-up than in the game, maybe you'll get more next game.
A big thank you to Nicolas Staples for filling in for us.
Best & Fairest: 3 Darcy Matthews 2 Jamie-Grace Pittello 1 Julian Krepp. Goals: Leo 4 Julian 1 Eliana 1 Darcy 1 Jamie-Grace 1.
U13B Sutho Thorny Devils 6 Moorebank 0
Our newly formed team came into this match with not the most ideal of preparation. We only had one training session and some of our team had not played a full field game previously, either by coming up from the u11s or not playing hockey before.
It seemed that our concerns were unfounded as our team played a great first game and scored a couple of quick early goals to take the pressure off.
We were really impressed with the positioning of our players and their willingness to be involved in the contested play. The kids are a great bunch and we look forward to more good results while having a good time.
Well done to Nic Staples who scored 3 goals (and also best and fairest), Tom Mulcair for scoring 2 goals and a massive congratulations to Cameron Humbler who scored a goal in his very first game of hockey!
Sutho 11A Geckos 2 Sutho 11A Blue Tongues 2
Battle of the Lizards
Firstly it was great to see so many familiar faces at the ground again…
It was a very impressive start to the season for both teams with excellent skills being displayed, especially as some were playing their first competitive game of hockey.
The Blue Tongues (BTs) attacked early up the middle of the field and were rewarded with a goal.
After settling into the game, the Geckos started to distribute the ball out wide, especially down the right, which built a lot of momentum.  This sustained attack out wide resulted in an equalising goal for the Geckos.
The BTs continued their attack in the second half, finding some space in the midfield to run the ball up and were then met with some firm defence.
On one occasion, the Gecko's defence was eliminated and BTs were up 2-1.
The Geckos began to string many flat passes together, initially going out wide from the back and then one great cross into the centre for a goal to level the score again (2-2).  There were more short passes in the midfield enabling Geckos to maintain possession and earn short corners.
In the last quarter, the Geckos tightened up the middle, which forced the BTs to attack out wide reducing the number of direct shots on goal.  In the last five minutes, the BTs had many attacking short corners in a row which were defended through some excellent running out and goalkeeping.
Overall, the 2-2 draw was a fair result and the fast ball movement made the game very entertaining to watch.  I am sure both teams will continue to improve during the season and look forward to the next time they play each other.
Points: 3 Michael Chapman 2 Joel Kooner 1 Ethan Choy.
U11B Thorny Devils 3 v Sydney Uni 1
It was a great start to the season and with awesome weather upon us, our U11b Thorny Devils had their first win 3-1 over Sydney Uni.
Uni did put up a good fight with great defence, but our Devils were quick to get the ball back up our end and score their 3 goals for the win.
Everyone put in a fantastic effort and played really hard.
Our goalkeeper Archie did a fantastic job defending the goal making it hard for Uni to score but they managed to sneak one past.
Great job Devils and fantastic teamwork. Our best and fairest for round one is Edward 3 pts Darcey 2 Hamish 1
Congratulations guys looking forward to Round 2. Have a great and safe Easter.