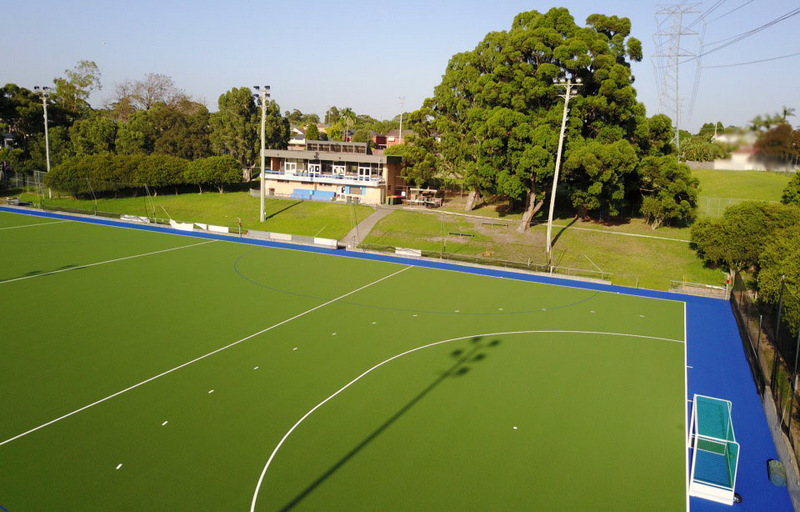 Saturday 9th of March
Our Club has great pride in inviting all our current and past Sutho members to be part of the first official day of our new $350,000 synthetic turf playing field at Hockey Park, Sylvania, on 9 March, 2019.
The project, our third playing surface replacement, has largely been delivered by a sustained fundraising effort by our Club's members. We are also most grateful for assistance in securing NSW Government grants to assist with the surface redevelopment ($25,000) and new training goals ($6,400) with the support of local member Eleni Petinos
Our new synthetic surface from Polytan is the same that was supplied to the recent mens and women's World Cups in 2018, the 2016 Olympics and the new surface at Sydney Olympic Park.
The day will commence with a free Development Clinic from 11am to 12pm for our u11 and u13 players on the new turf, led by our 1st grade men and women's players. Click here to book in for the "free" development clinic 
We are scheduling the Opening Ceremony activity from 12:15pm and with Eleni Petinos and Dennis McHugh, the President of our major sponsor, Tradies.
Details:
Time: 11am to 12pm Development Clinic
12pm for 12:15pm Opening ceremony
12.30pm to 1.30pm BBQ
Date: Saturday, 9 March 2019
Where: 73 Sylvania Road South, Miranda