SSHA U18 boys take State Division 2 title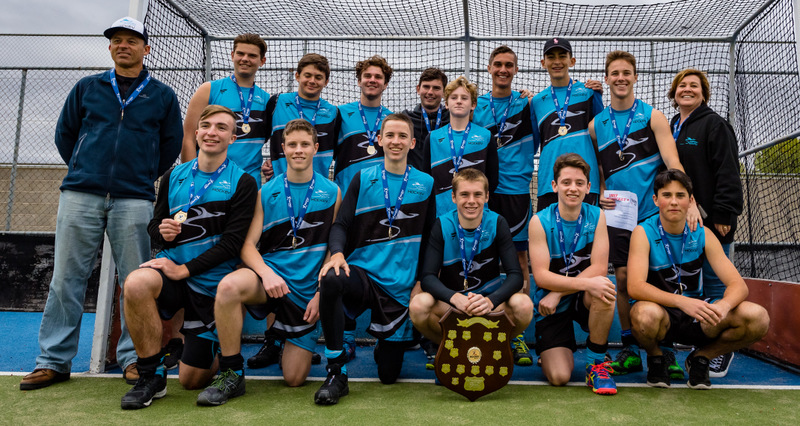 By Team Coach Craig Turner
Reflecting on the 2018 State Championship performance of the U18 Boys, who won Division 2 and gained promotion to Div 1 in 2019, it's clear there are many aspects that went right for us this year – and that all contributed to the boys performing fantastically well as a team in an epic final against a very strong Grafton.
Our first game was against Grafton, a team that looked to be our toughest opponent in our Pool. We knew a good start to the tournament was essential – and a win over Grafton would certainly put us in a great position.
We hoped the extra cold weather might affect Grafton more than us! Unfortunately we came away with a 2-4 loss and plenty to think about. A few lapses at crucial stages (especially the last 5 minutes of the first half when Grafton scored twice) were costly in an otherwise "good" performance.
No gift
Parkes were our 2nd opponent on Day 1, and whilst they weren't the same challenge as Grafton, we weren't going to be gifted a win. Fortunately our first half was excellent and we went in at the break with a 3-0 lead and looking very much in control. With a few key position changes we lost the plot comprehensively in the 2nd half, and in the end we hung on for a 3-2 win. Lesson learned!
The aim on Day 2 was to fine tune our game, and of course get two essential wins and a decent "for and against" to ensure our spot in the semi-finals. Perhaps we might also sort out our penalty corners!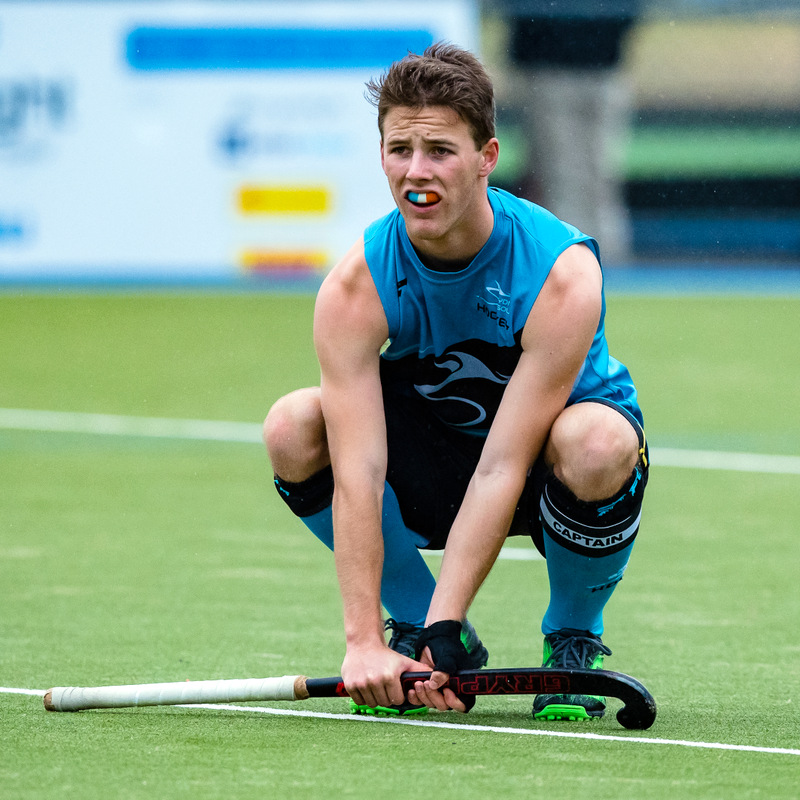 We followed with Illawarra South Coast 2 and defeated them 6-0, playing a terrific brand of counter attacking hockey. It looked like our midfield and attack was really starting to gel.
Then we had a night game against the home team Bathurst. It was a very tough and hard game, probably our best to date, and the 3-0 win was very encouraging.
We had comfortably secured 2nd spot in our pool (behind Grafton, who had gone through their pool games undefeated). We now faced up to Newcastle 2 in the semi-final – at the uncomfortable hour of 8 a.m. on Sunday – for a spot in the final.
More intense
As in any competition, everyone lifts their intensity when it comes to finals – and the story was no different here.
The semi-final encounter with Newcastle 2 was a nail biter to the end. We needed a win to go through, a draw would not be enough (given Newcastle finished first in their pool). We played most of the game at 1-1, then less than 2 minutes from full-time the breakthrough came with Matt Staples on hand at the far post to confidently put the ball into the net and send us through to the final.
Grafton had a fairly comfortable 3-0 win in their semi-final, and so the stage was set for a Grafton v Sydney South rematch in the Div 2 final.
It was a fantastic display of U18 hockey from two teams who would clearly not be out of their depth in Div 1.
Again we played most of the game at 1-1, and again the decider came in the final few minutes. This time Matt Staples delivered a searching cross from the left (a stunning toma on the run) and Nic Donni at full stretch deflected the ball passed the keeper into the net.
I think I only relaxed when the clock was down to 2 seconds to go and we had the ball in hand!
Great foundation
The positive attitude and effort from every player was a great foundation.
We had 14 fit players into the final games, which doesn't always happen in the cauldron of State Championships. In terms of performance, every player delivered – and many showed significant improvement. Above all they did what all successful teams do – they worked effectively together and supported each other.
Subsequent to the Championships, Harry Roberts and Matthew Turner were named in the 2018/19 AAP Squad, which is the training squad from which the 2019 u18 State Teams will be selected.
In addition Mitch Shipp, team captain, was presented with the Hockey NSW Citizenship Award for his good sportsmanship and conduct at the Championships.
Just three of this year's team (Damon, Mitch and Ryan) have completed their time in U18s, so we have a great base of players to work with in forming our team for entry into Division 1 in 2019!
Team: Damon Arapa (GK), Luke Arapa, Angus Callinan, Lachlan Cartwright, Nicholas Donni, Will Gair, Charlie Johnston, Riley Lloyd, Hayden Neale, Ryan O'Leary, Harry Roberts, Mitchell Shipp (C), Matthew Staples, Matthew Turner. Coach: Craig Turner,   Manager: Michelle Donni.
Gallery of every player in action courtesy Tony O'Leary
Donni v Keeper
And just to finish up on a note that shows the grace and style that only hockey can deliver, Rory Staples just happened to catch Nic Donni in action