Sutho's Committee last night appointed Kieran Govers as our club's first grade men's coach.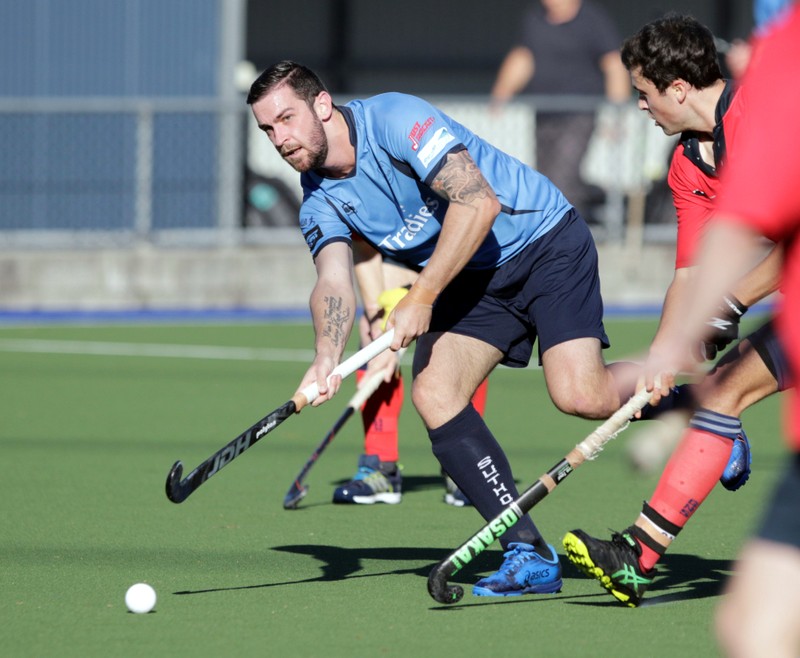 And just keeping it in the family, brother Scott, also a Sutho first grader, took on the job of our first grade women's coach.
A media release issued by Sutho yesterday afternoon said:
Sutherland Hockey Club has appointed Olympian and Commonwealth Games medallist Kieran Govers as its first grade coach.
Playing on
Kieran Govers played his first game for Sutherland in 2005, before he launched into his successful career with Australia's Kookaburras. He has been with the club for the past three seasons and plans to play on for at least one more.
This coaching job will be his first, but the club will assist him with a highly experienced support team: the dual Sydney championship-winning outgoing first grade coach Peter Tait and long-term assistant coach Jay Holley.
"Firstly I'd like to thank the club for showing faith in myself to take on this role," Kieran said.
"There have been a number of very successful coaches in the past and I'm honoured to take over in 2020.
Great mentors
"Peter Tait and Jay Holley have been great mentors over the last few years and I'm looking forward to working with them both moving forward. The club is in a real positive position, I can't wait to get started."
Sutherland club president John Mulcair said it was delighted with the appointment.
"Kieran will carry on Sutho's tradition of delivering high skill, high enjoyment – and successful – hockey. His experience, with the support he will be given, is to be the foundation as the club moves to the future.
"Importantly, we are particularly pleased to be able to help a high performance athlete begin his transition from his playing to his after playing life. That opportunity is not always available and can be difficult."
John also thanked Peter Tait and Jay Holley on behalf of Sutho for their work over the past several years, as well as their commitment to helping Kieran make his transition to coaching.
Important appointment
John said the appointment of Scott Govers as first grade women's coach was significant.
"We have been fortunate to have had a coach of the calibre of Sarah Dredge looking after our top women's side for the past four years. We owe her a debt for that," he said.
"Sutho is continuing its pivot to becoming an even more inclusive club, with a particular emphasis on providing better pathways for our female players.
"Having a current first grade men's player as coach of our first grade women's team shows Sutho is serious about improving the experience for our women. Scott will be given every support in his new role."