Thank you, everyone,  for observing the rules last weekend. Definitely not the usual Sutho Juniors' Saturday morning
Yes, Sutho fans, it's been a long time coming but we have a full slate of games this weekend across our junior, women's and men's competitions. But unfortunately, with COVID-19 restrictions there's not going to be much chance for all the True Blue family to see the much-awaited action.
With outbreaks across Sydney, only one parent/guardian can come into our ground for each junior player. But for seniors, no spectators are permitted. For full Sutho ground access rules for this weekend, click here: https://bit.ly/2CY6kp5. There was a great response to observing them last weekend and our Club thanks everyone.
Our Metro juniors hit off tonight, then everyone else over Saturday and Sunday. YAY!!
Our men's comp, at least for Premier League first, second and third grades actually began last weekend, but they had the bye; Sydney League 4-8 grades hit off this weekend. Our Sydney Women's Hockey League team had its first game and a win last weekend, but the Sydney East comp Sutho grade's 1-3 women's teams get underway tomorrow, Saturday. All our juniors began last weekend.
There will be a strong interest in the initial outing of our first grade men's team under new coach Kieran Govers, who first played with Sutho in 2008 before launching a distinguished career representing Australia with the Kookaburras.
This is Kieran's first coaching job, but our Club strongly believes his experience and skills will deliver exceptional benefits to established and emerging Sutho players. We wish him well and look to a long, mutually beneficial relationship.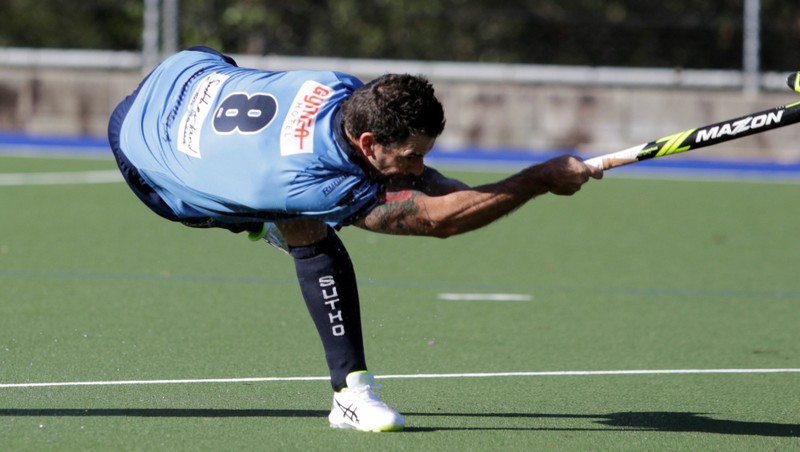 Kieran applying the power
And we have another Govers brother in Sutho's top coaching ranks, with Scott at the helm of our first grade women's team.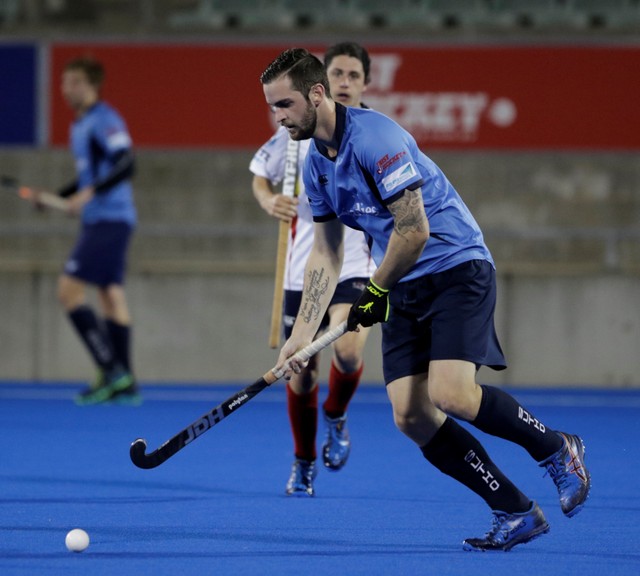 Also a Sutho men's first grade team player, Scott has already been getting positive reviews from members of his team. They're also looking to a fine season with his assistance.
With matches almost being held in private, we will be doing our best to bring all our Sutho fans as many match reports and pictures as we can.
For all our dedicated team managers, can you please get your reports to John by Sunday night? All picture contributions are most welcome.