It was a great start to 2017 Minkey last Friday night, when more than 60 youngsters lined up at Sutho.
For many, we trust it will be the first steps into distinguished careers in the game.
Once again, there is a large contingent from Danebank, with both students and hockey players contributing as coaches helping support the program.
Also good to see joint Sutho first grade coach, Jay Holley, being part of the action. Peter and Trish Krepp and John Cowan are putting in their usual huge efforts in helping interest youngsters in our game.
We'll get a picture of all the people who are working so hard in the background for a future edition.
Minkey starts at 4.30 pm each Friday and registration is still open. For further information: Minkey registration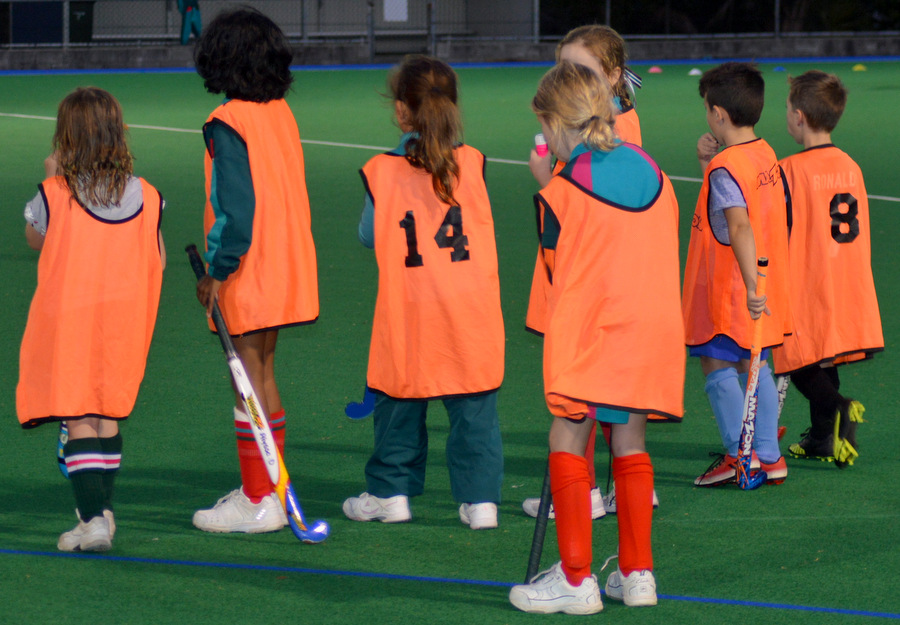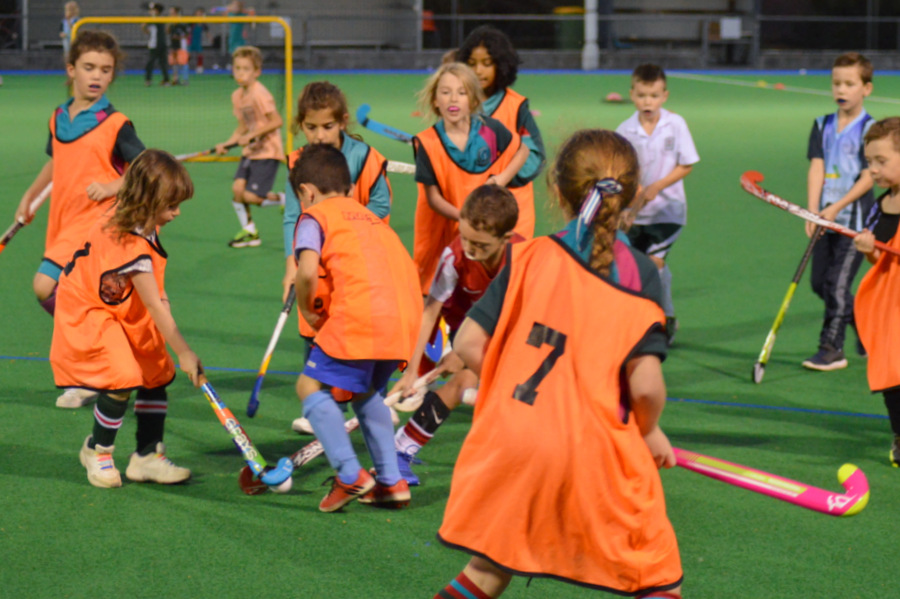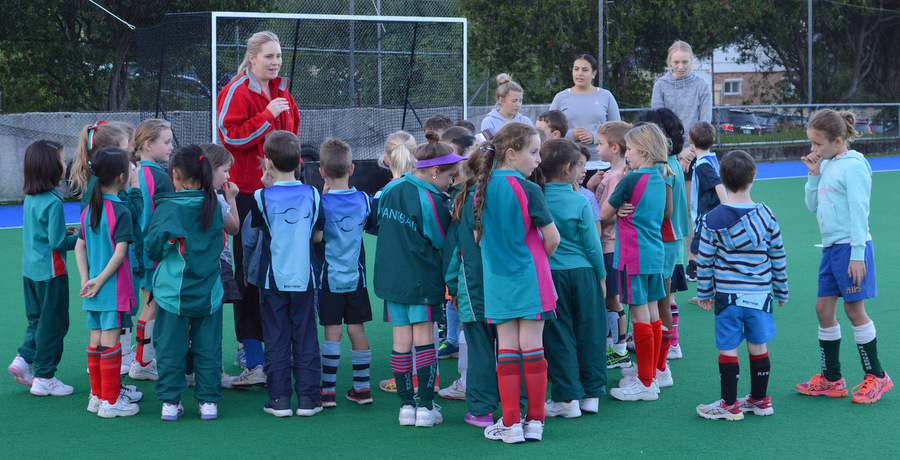 Match reports
Thank you to the teams that have supplied match reports. Thanks to Craig Turner for 1st and 3rd grade pictures, and to Dave Richardson for his contribution to the U13 Geckos coverage.
For those that have not supplied match reports, the deadline is Tuesday evening of each week, by email to johnmulcair@optusnet.com.au
Men
1st grade
No report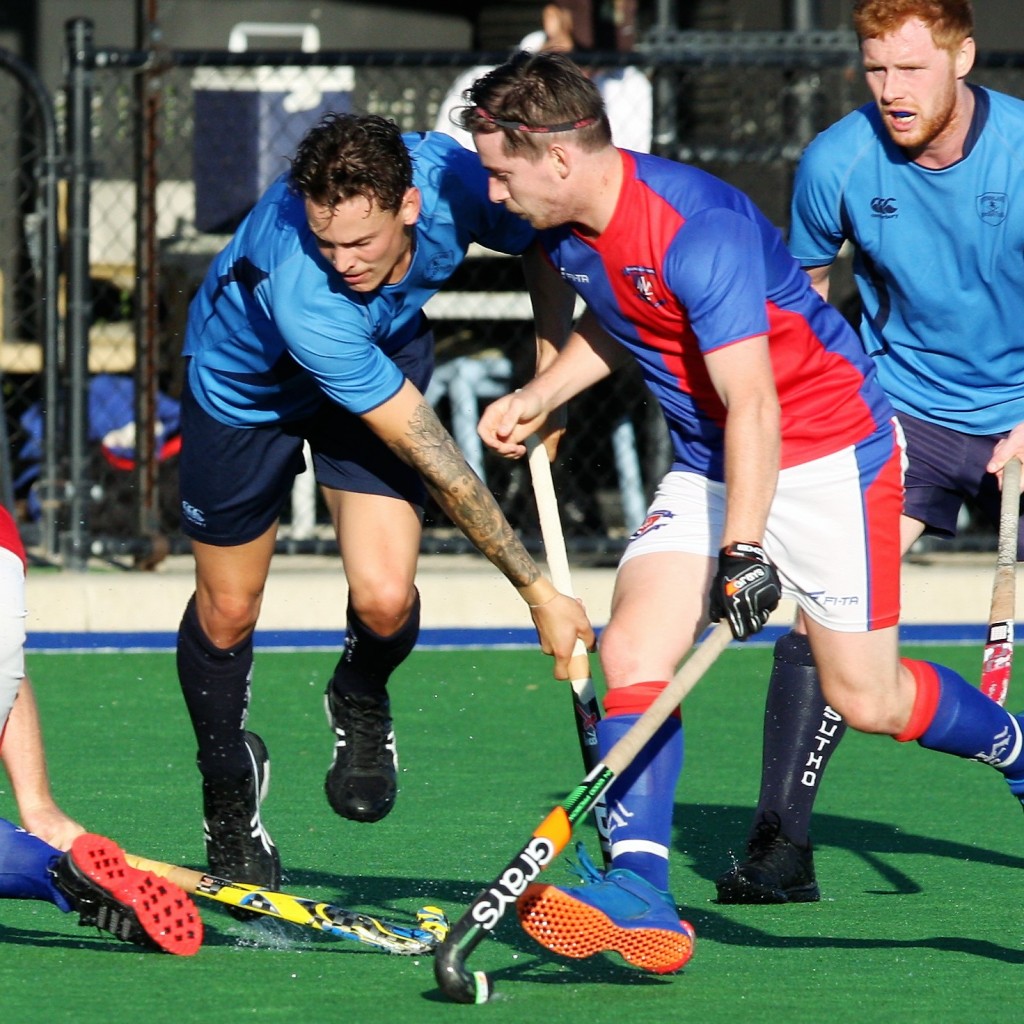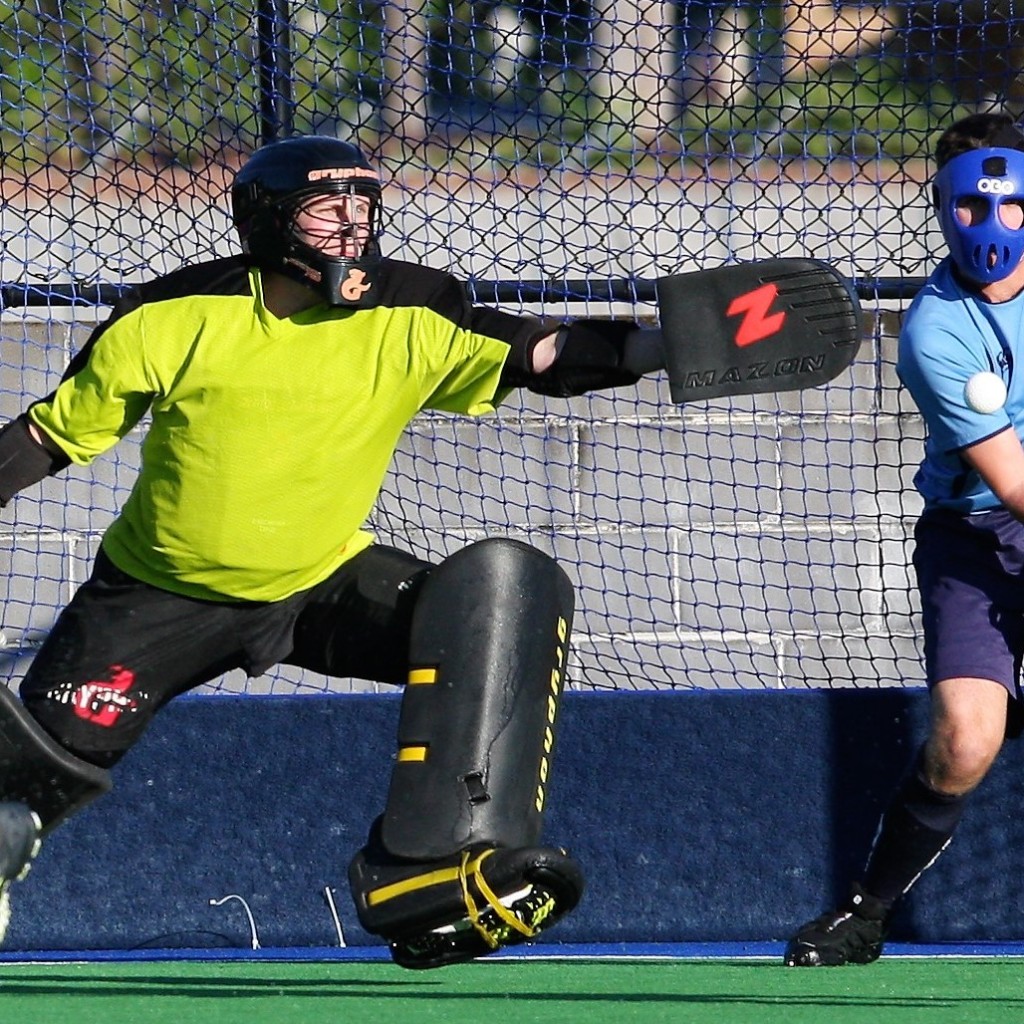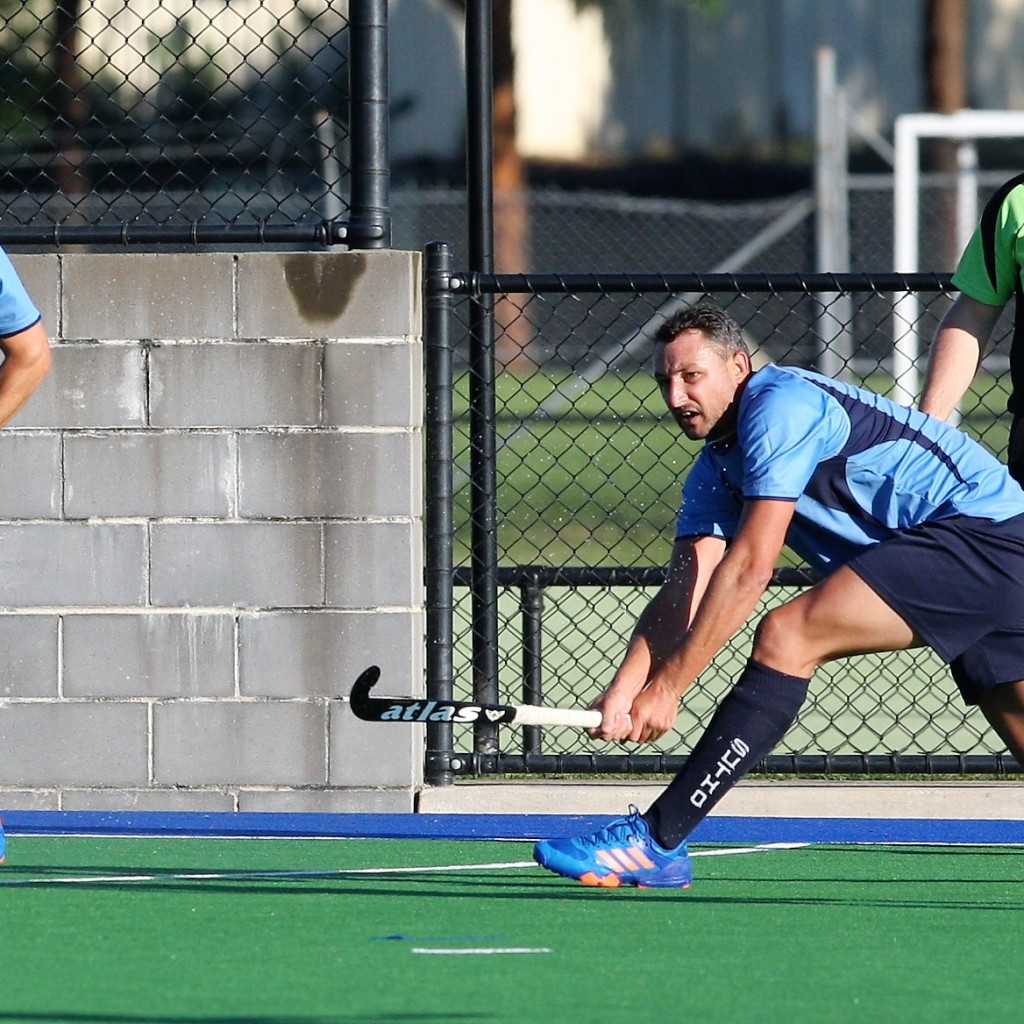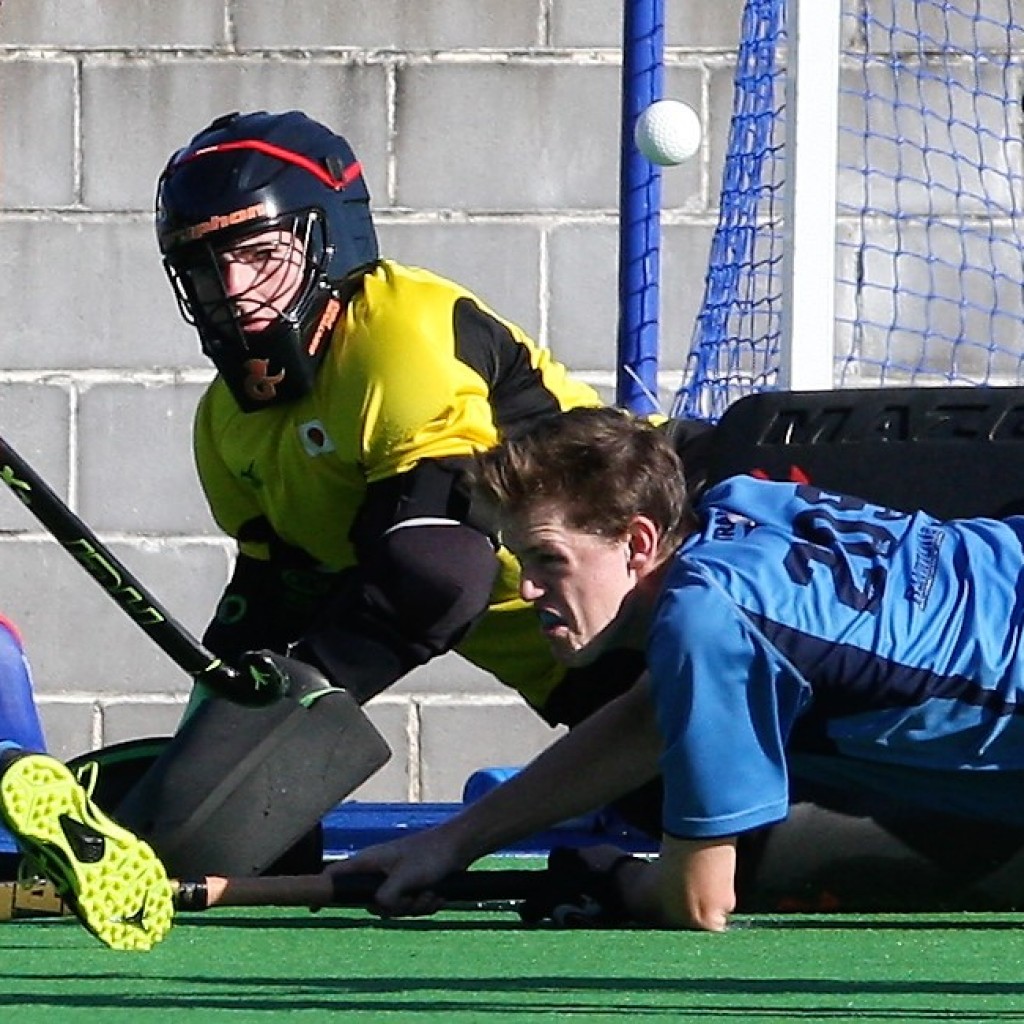 2nd grade
Sutho 0 lost to Moorebank 2
Although the team played much better than the week before, we still lost at the end of the day.  There is still much improvement needed if we are to make the semis in the first instance and certainly the grand final.
In summary, the team played some really good hockey throughout the match but still couldn't score goals. We will work on the strikers and their goal scoring this week at training.
 3rd grade
Sutho 1 lost to Moorebank 2.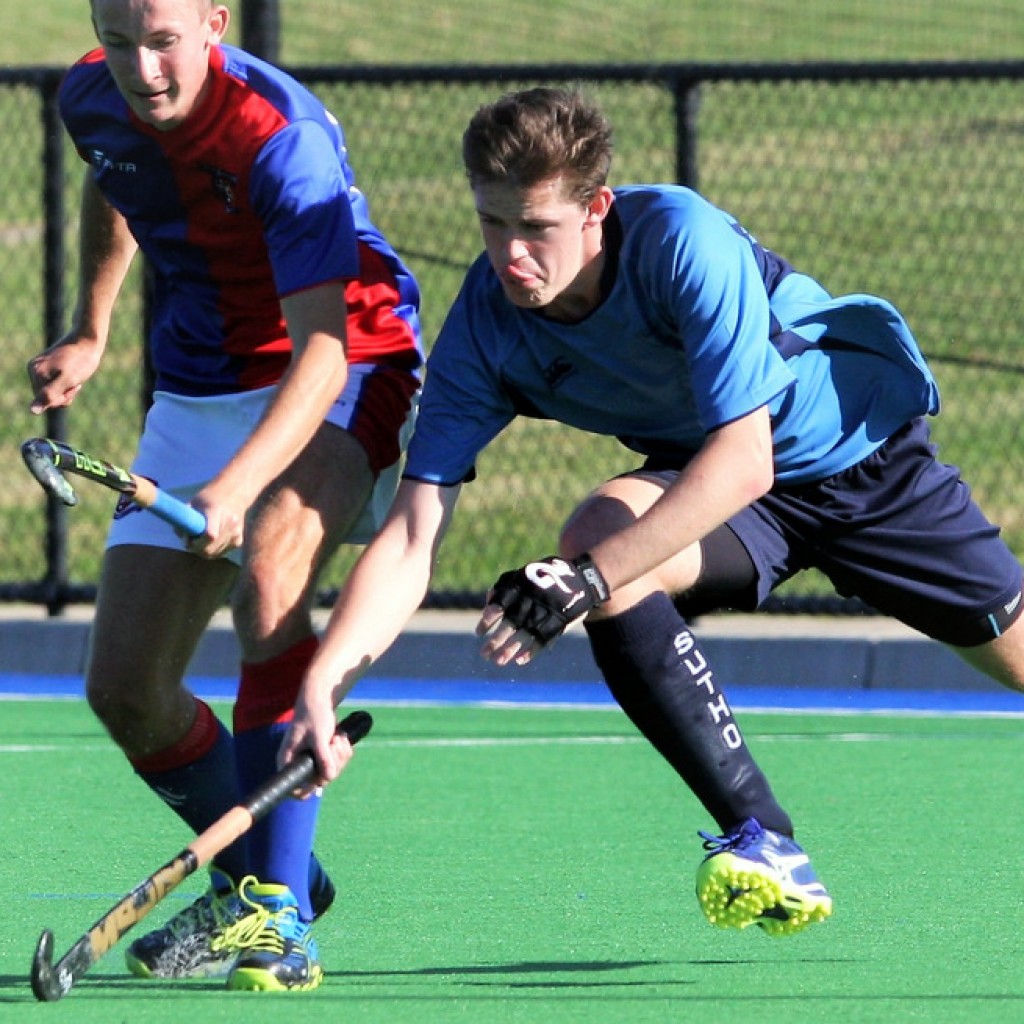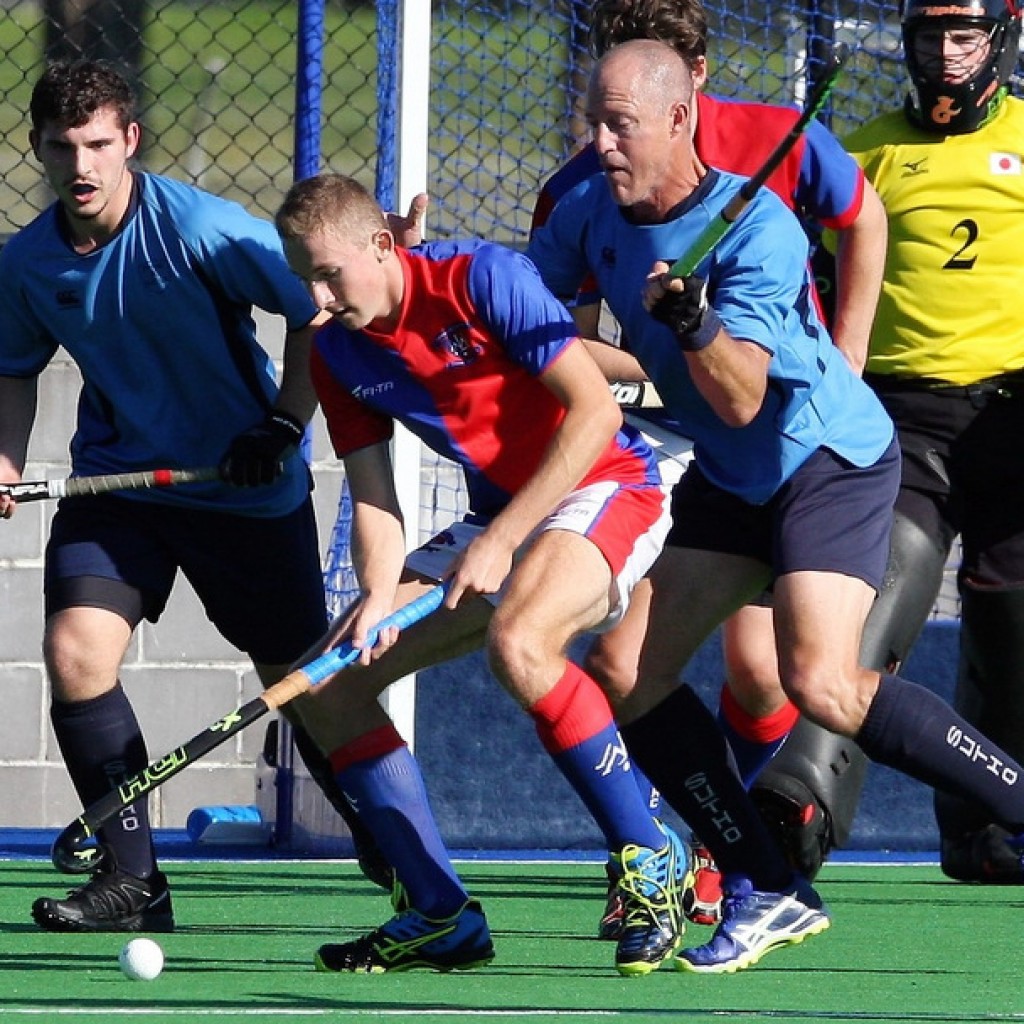 Another week, another game that got away.
On a warm Saturday arvo at Moorebank, Sutho started very strongly and converted a corner in the first couple of minutes from a Sean Kelly thunderbolt, after good lead up work from the forwards on the break.
Moorebank responded by playing very high and stretching our defence, then overlapping the extra man from their backs into the midfield.
Result: 15 minutes of overlapping pressure that eventually saw Moorebank score from an excellent tomahawk at the top of the circle. Gradually Sutho started to fall away and reduce the impact of that overlap, and the game evened right out.
Half-time focus was on keeping that depth in defence, then countering on the turnover.
Craig also advised our wide backs to receive higher and for defenders to intercept in front. And we did, the game plan worked, we closed their space in our red zone and attacked on the counter.
A couple of "horrible" misses (read open goals) from excellent lead up work by strikers, meant their late goal, from a well taken corner, was enough to earn them the win.
That leaves us 1 point from 2 weeks against top 5 sides from last year, and they now both sit above us and inside the six, while we are 9th, but only 2 wins off first – very close competition.
Pleasingly we have dominated large portions of both games in different conditions and different styles, and really should have done better on the score board.
This week we managed a number of corners, scoring off one and nearly off another, which was a good outcome reflecting attention to those details at training is paying off. Excellent patience and strength in the attacking circle. More work to do on corner defence!
Thanks to the huge crowd, especially in the 2nd half, and thanks for staying around to watch 1st grade after us, as I know they appreciate it! Thanks also to Craig for the excellent photos.
Points 3: Nick Rose, 2 Damon Arapa, 1 Josh Gilbertson. Goal: Sean Kelly.
4th grade
No report
5th grade
No report
6th grade
Sutho 3 d St George 1 at Kyeemagh.
With a full team on a lovely evening we started well, keeping the ball in the St George half for most of the 35 minutes, with Conner scoring a goal from an acute angle.
Rotating subs gave us a freshness during the game and after the break we scored again with Matt scoring from the perfect half position backing up the forwards.
St George popped one just inside the post from a top of the circle hit.
We had some good efforts at goal and their keeper played well until Tom scoring a rebound making the final score 3-1.
Now a good feeling in the team ready for some more wins and training on Wednesday.
Best and fairest: 3 Conner Crowley  2 Alex Doyle and 1 Ross Crowley. Goals Conner Crowley, Matthew Reid and Tom Hausman.
Women
1st Grade SEHA A PREMIER DIVISION
Sutho 3 drew Esquires 3
With our fearless leader Aragorn (Sarah) on an adventure in Middle Earth, Gandalf (Grant) stepped in to lead us into battle for a top of the table clash against last year's Major Premiers, The Orcs (Esquires).
With our full Company of 14 available to play our second home game of the season in The Shire, spirits were high and we went in with the belief that had carried us to wins in our first two games of the season.
From the start, we dominated play and executed our game plan perfectly, resulting in two early goals to Kristen and Alex. As expected, the very experienced Esquires fought back and took advantage of a couple of lapses in concentration to score 2 goals of their own and we went into half time 2-2.
As the Balrog had forgotten the lollies, we could only feast on the wise words from Gandalf to reinvigorate us going into the second half.
With a very even second 35 minutes of the game between the two teams, tight marking, stick-to-stick passing and good leading resulted in Kristen scoring again to get our third goal of the game.
Despite a valiant effort to keep Esquires scoreless in the second half, we were unable to stop them getting the equaliser to take it to the final result of 3-3.
Although we didn't get the win, a draw against such a strong team is very encouraging and was enough to keep us on top of the SEHA Premier Division ladder.
With the imminent Return of the King from Middle Earth, I'm sure she will be happy with the progress we have made in our search for the one ring to rule them all.
Best and fairest: Jemma Sears 3, Ashton Waters 2, Bronte Ryan 1.
2nd grade
Sutho 0 lost to UNSW 2
Our first game with all 15 players taking the field at different stages saw us go down to UNSW 2-0.
The unusual abundance of players was short-lived, however, with injuries again taking their toll.
Again we were unable to convert our limited number of chances and possibly gave away a few too many soft short corners, which eventually was our undoing. In a game where we did not look out of our depth it helped highlight areas in which both players and coaches can improve.
It is good to see the team still upbeat and enjoying themselves despite a couple of results not going our way in recent weeks.
Player points: 3 – Katja Lee, 2 – Andrea Martin, 1 – Anna Mathews.
Juniors
Under 17
Blue Tongues 4 lost to Uni of NSW 6 at Daceyville
The Blue Tongues had a few missing due D of E and played with 10 and did very well against UNSW, which is a strong team with some very good players.
We were 2-0 down but heads were still high and we were playing well  when Kiara scored and they started to look for more.  End-to-end running the team had the team exhausted at half time.
A chat from the coach and back on the field, Charlie scored a great goal from the front edge of the circle. Score now 4-2.  Kiara and Matthew scored again but Uni come away with 6 in all.   Great game with some good future in hockey for Sutho U17s.
Best and fairest:   3 Matthew Quinlivan,   2 Charlie Craig  and  1 Liam Grey. Goals: Kiara Shaw 2,  Matthew Quinlivan 1 and Charlie Craig 1.
U15
Sutherland U15 Metro Black 2 drew Blacktown 2
It has been a big learning experience for the team stepping up into the Metro comp this year, and it is improving with every game.
This we played Blacktown away and were missing a few players, but thankfully Ollie B agreed to play and we also welcomed Elliott to the team full-time.
Ollie B opened the scoring with what looked more like a cricket cut shot than a hockey shot, but it got us on the board.
Huon had a strong game in defense along with Jess, Anna and Ash also at the back.
We went to half time locked at 1:1 with Elliott breaking the deadlock early in the 2nd half with a great shot.
The game went back and forward with no short corners being awarded to either team throughout the match.
Harry, Max ,Oliver T and Ben also played well in both defence and attack.
Daniel was not as busy in goals compared to some other games, but he did make some good saves and continues to improve.
It was a great team effort. To reflect this the 3,2, 1 points were evenly spread.
Best and fairest: Harry 2, Huon 2, Elliott 2
A sunny Saturday morning at Sutho for the start of the Juniors competition
13A Monitors
Monitors 2 beat St George 1.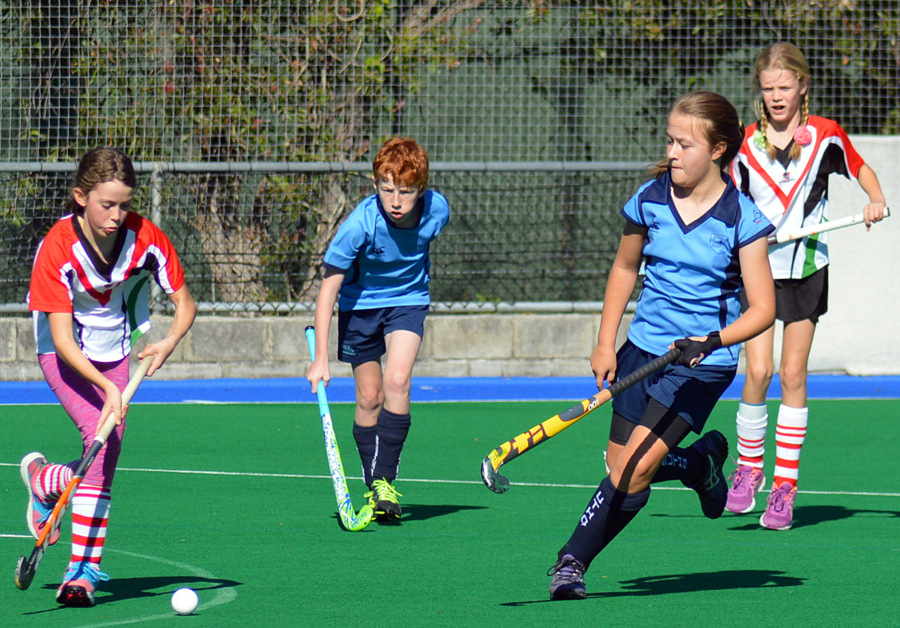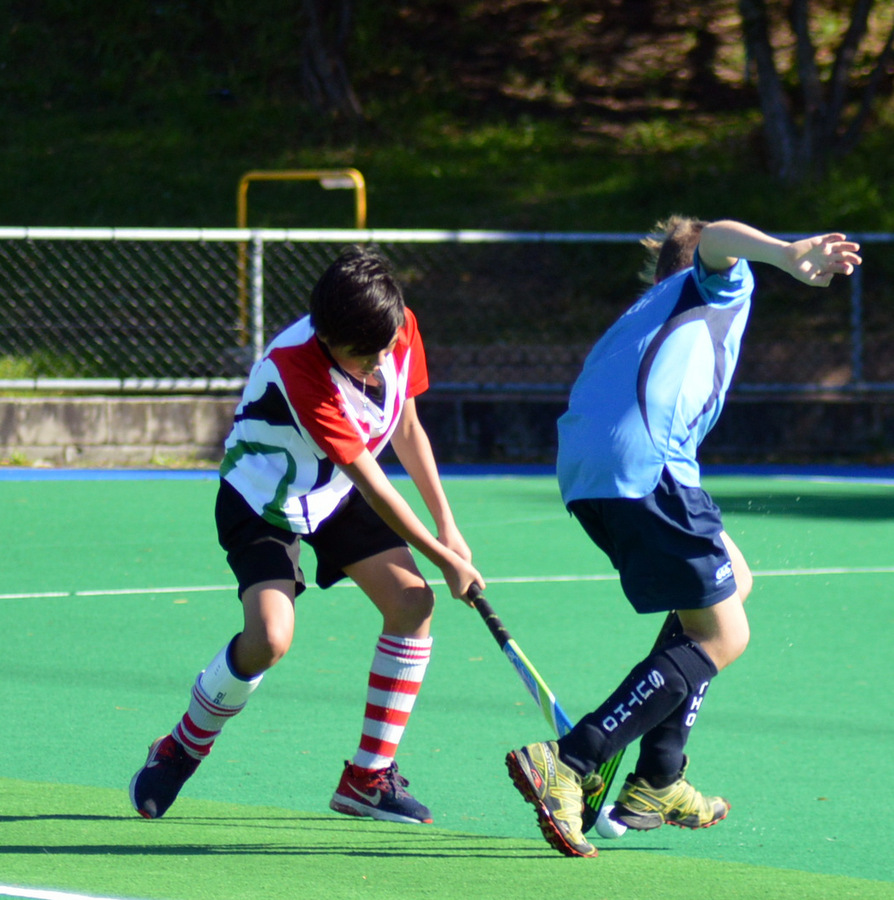 Finally the Season has started! It seems like months ago we had trials and started training, (that's because it was) but finally we played our first competition round on the last weekend of April.
A beautiful Autumn morning at Kyeemagh vs St George to avenge our 1-0 loss in the trial game before Easter.
Sutho started strongly, with some excellent short passing from the back and finding our midfield. The forwards worked hard leading and back tackling and we soon had Saints under pressure.
A well worked corner and we were 1 goal up. Saints' skilful midfield started to get a few more balls through to their strikers, but Grace was very good in goals, making excellent decisions to pressure their players.
Late in the first half we scored again to go to half time with a good lead.
Our half time focus was more of the same: Play fast, work hard and enjoy your rest when you're off!
In the 2nd half we missed a couple of really good chances, and despite being dominant could not add to the score. Saints managed a goal in the last minute (again!). All in all, a great start to the season.
Our rotations worked well and everyone had pretty even contribution. We even managed a couple transfers around the back and through the midfield, which shows the work at training is paying off.
Our midfield was particularly good and really controlled the game.
Points: 3 Oliver, 2 Grace, 1 Tahlia. Goals: Tahlia and Isaac.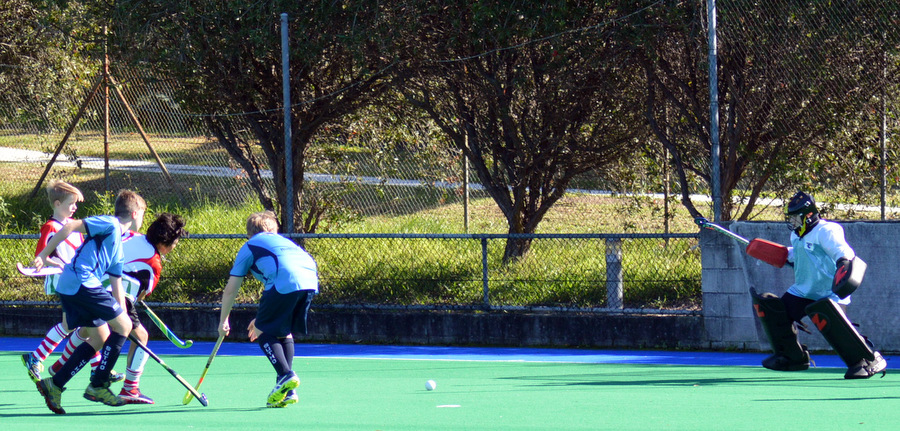 Under 13A – Sutherland Geckos
Sutho Geckos 6 def Glebe Redbacks 1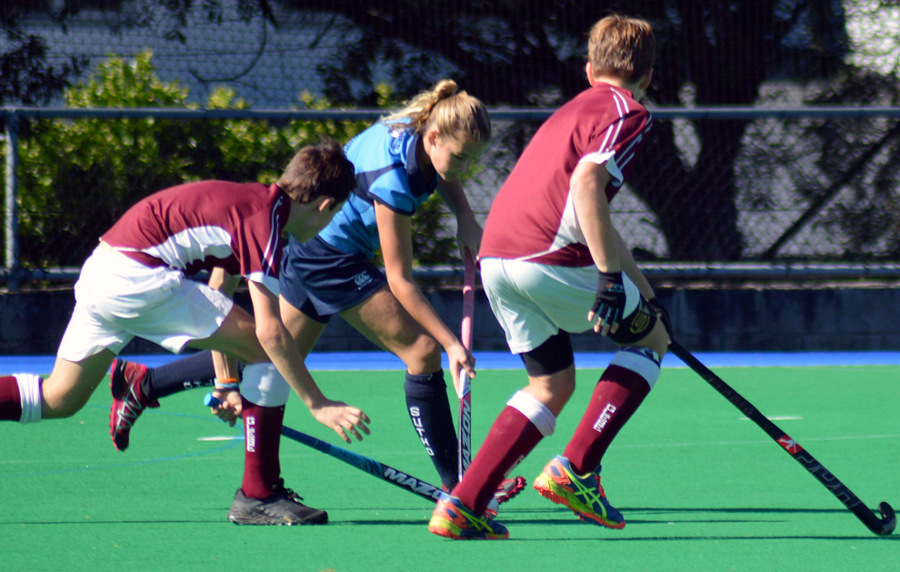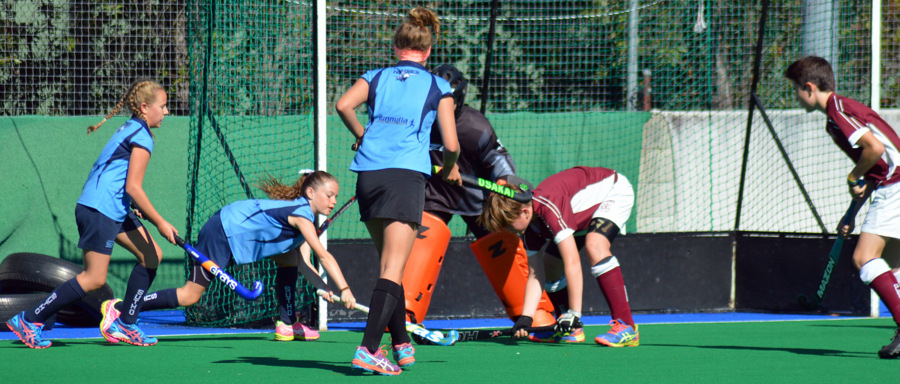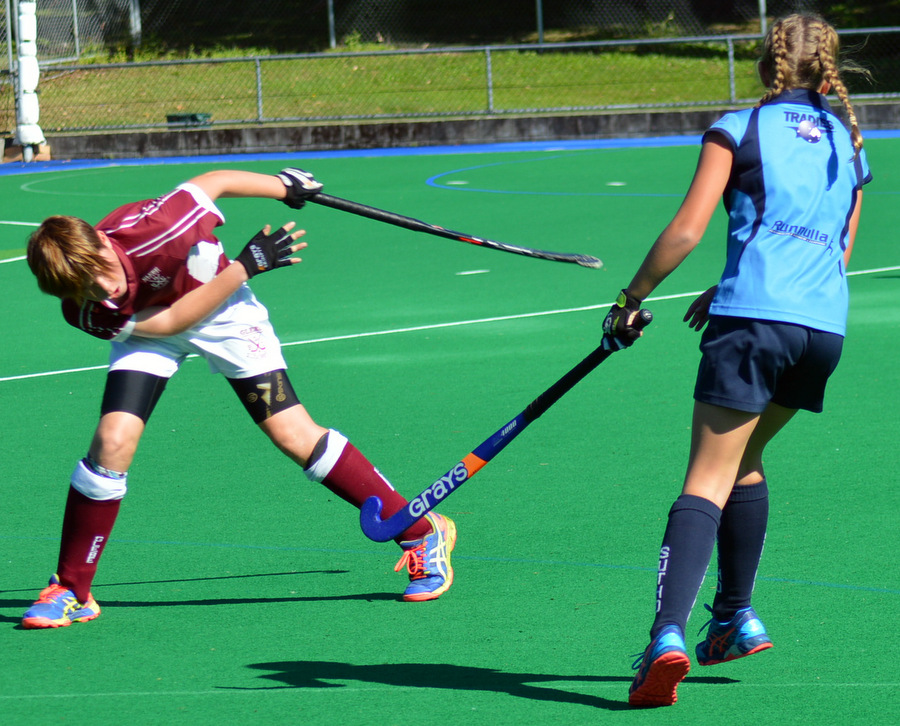 The Geckos had a tremendous start to the season with a good first up 6-1 win against the Glebe Redbacks. They had confidence going into the game, having defeated the Redbacks in a trial game, but the first half saw a very determined Glebe side defend well.
The Geckos had applied considerable pressure for no result for the first 10 minutes of the game until Piper did an extended carry of the ball from the midfield, dribbling the ball through the defence and beating the goalkeeper for the Gecko's first goal.
The next came from more sustained pressure around the Redback's goal with Tom De Soza being perfectly positioned to pounce on the loose ball and slot it past the keeper.
And to prove his positioning was not a fluke, Tom was again in an excellent position to receive the ball and score after some great lead-up work by Piper.
Throughout the half the Geckos midfield controlled the ball well. The last 10 minutes of the first half saw Glebe kick up a gear to put the Geckos' defence under pressure.
But Elliot, Amelia, Thomas, Sienna and Nick all played their parts to thwart the Glebe attacks, with the score remaining 3-0 at half time.
The Geckos kicked off the second half with a quick goal to Chloe Antilla, who applied pressure to the Redbacks defence, stealing the ball and beating the stranded Glebe goalkeeper.
The play in the second half became a bit scrappy in the midfield, possibly due to moving some players into unfamiliar playing positions and taking a little time to adjust.
However,  Chloe continued to show urgency in the circle, fighting for the ball and off-loading to Lachlan to score.
Notwithstanding being 5-0 down, the Redbacks did not give up and continued to find the odd lapse of concentration in the Gecko's midfield and defence. This eventually led to Glebe scoring a goal after some poor attempted tackles.
However, it was pleasing to see the Geckos quickly lift and contain the ball in the Glebe half for the remaining minutes of the game, eventually leading to another goal to Chloe to make it 6-1 at full time.
It had been a very solid all-round effort by the players and they thoroughly deserved the decisive win.
Best and fairest: 2 – Piper Bentley, 2 – Elliot Spence, 2 – Sienna Arthur. Goals:Tom De Soza (2), Chloe Antilla (2), Piper Bentley (1), Lachlan Staples (1)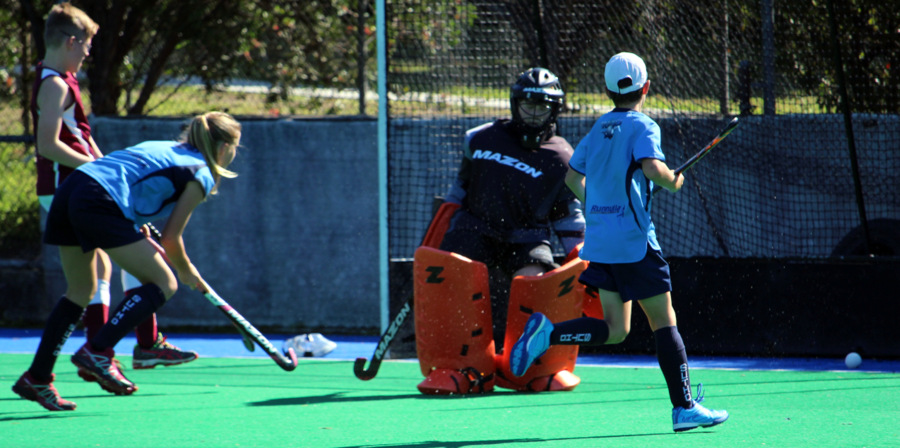 Under 11A
Sutho 2 drew with St George 2
It was a great game to watch and evenly matched.
Our strategy was very simple: keep the ball wide and take our free hits very quickly. The Geckos executed this strategy extremely well.
Jack Margetson was awarded best player for his efforts in defence. He was supported well by Peter Rast, Jillian Weir and Leo Matthews, with ferocious tackling from all.
Our goalie was Darcy Matthews who stopped a number of goals, which kept us in the game. Cameron Sprod, Amelia Domrow, Rhys Bollard and Zara Matthews ran their hearts out in the forward lines and wings.
Finn Wille and Lachlan Duhne played a gutsy game and were rewarded with 1 goal each.
Best and fairest: 3 points Jack Margetson, 2 Lachlan Duhne, 1 Finn Wille. Goals: Finn Wille 1 and Lachlan Duhne 1.