It was seriously warm for what is allegedly a winter sport – and it was the first day of school holidays.
But that didn't stop five teams of keen junior players turning out at Sutho on Saturday morning for a series of trial matches  to tune up for the beginning of the junior comp on the weekend of 5 May.
Special thanks to the Glebe Under 11s and their parents and supporters who made the trip from the inner city for the 8 o'clock start against Sutho's newest team, the Under 11 2s. For many it was their graduation from Minkey to field hockey , although this season the transition will become easier with U11 competition played on half fields.
The Sutho kids then joined other U11 players for a little intra-club rivalry.
Then the action switched to full field, with the boys and girls of our Sutho Under 13  and Under 15 A teams showing they will again be tough competition in 2018.
[print_gllr id=11954]
Smoke was a draw back to players
Talking of warm, conditions could scarcely have been worse for playing hockey as bushfires in the Sutherland Shire and Liverpool City council areas built in ferocity during Saturday afternoon.
Temperatures were in the mid-30s and fires near Holsworthy were quick;y pushed east by strong winds.
Although we were tens of kilometres away, heavy smoke and clouds of dust pushed by the winds made playing conditions extremely uncomfortable.
But happily, despite the fire growing to a 65 km wide front, there seems to have been little property damage.
Match Reports
Thank you to Michelle Donni and Vin Sharkey for picture contributions to this week's match reports.
WOMEN
1st Grade
Sutherland 3 – Easts 0
Another 3-0 win for the Arangas, this time against Easts.
It took us a while to get in to the game and we went into half time with a 1-0 lead. Great goal, Hannah.
The half time talk really seemed to sink in and we had a cracker of a second half, featuring great stick to stick passing.Easts hardly made it into our defensive 25. The mid field controlled their area very well and supported our strikers, who found plenty of feet in the circle.
The other goals came from Kristen and Clare.
A well deserved 3-0 win. Thank you to Cathryn Johnson and Jess Gilbertson for helping us out.
Players' Player points: 3 Hannah Burrell, 2 Katie Short, 1 Ashton Waters.
2nd Grade
Sutherland 2 Dolphins 2
3rd Grade
Sutho Wildcats 1 UNSW 0
Conditions were a little freaky for this week's game with lots of smoke in the air from the Menai fires and strong wind blowing from the north-west. Wildcats ran into the wind first and it was like having an extra defender whose name was Gale.
UNSW had a good passing and running game which caught Wildcats  on the back foot with the wind in our faces. However, the first half was spent mostly with Wildcats attacking –  resulting in a fantastic goal from Gemma after some nice team work.
The second half saw much of the same.
Wildcats  were having some trouble with the basics and UNSW capitalised on the loose balls.
As usual though,  Wildcats dug in and defended well with full back Chrissy making some great saving tackles and big clearing hits. The score remained at 1 nil.
Thanks  to Hillary and Grace for filling in and also the stand in Umpire.
Best and fairest:  3 Chris Hagan,  2 Kaz Hodgsen,  1 Vicki Earle.
Goal: Gemma Rowling.
Sutherland (1) 0 UNSW (2B) 0
MEN
1st Grade
Had the bye this week. Excellent timing!
2nd Grade 
Sutherland 3   Easts 2
The match was played in unseasonably hot weather, with smoke from the bush fire in the Shire's west hangingly menacingly around the Sutho field.
For the second week in a row the team started slowly and soon was behind 1-0. Stern words from captain/coach Bobyk and spirited encouragement from the crowd saw some improvement and a 2-1 lead was taken into halftime. Much talk about "valuing possession " and "basic skills" ensued in a heated discussion at the break.
Sutho launched many promising attacking raids in the second, half but these were regularly repelled by some solid opposition defence.
The team had no subs for a considerable time with Josh and Harry in the shed icing their face and knee respectively.
The game finished in an almost identical fashion to last week's thriller when, with 16 seconds left on the clock, a Jimmy Mulcair goal "snatched a win from the jaws of a draw". This was Jimmy's second goal and capped off a solid game that earned him the 3 points. A strong all round effort saw Blake Sharp collect 2 points and 1 point going to the ever reliable Peter Mulcair.
A 3 and 0 start to the season is very pleasing, but there is a lot of room for improvement. I'm sure coach Bobyk will have plenty to say at training this week and the boys could be in for some tortuous sessions. The other 2 goals were scored by Brendan and Gavin.
[print_gllr id=11971]
3rd Grade
Sutho 0 UTS 3.
On another HOT Saturday afternoon, Sutho welcomed the challenge of last year's premiers at home.
As their 1st grade team, UTS had requested to play PL2  this season but were rejected by SHA, and after they beat us 10-0 last year, we were pumped for the challenge. We welcomed Shippy, Burkey and Zac into our team for the first time this season, as 3rds and 4ths were hammered by school holiday unavailabilities, meaning we had only 10 fresh players.
The boys were quickly absorbed into our pre-match dressing room dribble, while Jay worked tirelessly turning Brad's player initials into nicknames on the whiteboard!
It was clear early that the UTS quality ball movement and control was going to make things interesting, as they controlled the pace of the game.
The match quickly became a game of chess, where UTS moved the ball around through the backs and midfield looking for the space to open, often for minutes at a time, with our fall away working very hard to plug these gaps. Then as soon as there was a turn over, we pushed on the fast break to put them under pressure.
While UTS did create a number of chances, especially creating holes for their very talented high striker to get long balls from the back, they only managed one goal in the first half, which he expertly converted. This was a catalyst for a few slight structural changes and different defensive focus, and the best he really managed for the rest of the game were a couple of corners earned, so well done to the boys at the back, especially Wade and Dave who were tasked with shutting him down.
The UTS tactics didn't make the game very exciting game to watch – I did hear the crowd call out boring a number of times, which was a first for most of us.
More pressure moments
At half time we talked about not over committing in defence and creating more pressure moments at their end in attack, not always counter attacking. We did that fairly well, but UTS did manage a couple of goals late in the 2nd half as we fatigued, with Burkey now limited by a groin strain, and the haze of bushfire smoke now drifting across the field.
We  created a number of opportunities, including 3 or 4 corners, although all of these were poorly executed. Their keeper also had an excellent game sniffing out all our half chances.
Standout moment was Mason making a scything, skilful run through their defence only to have an air swing shot at goal. Close behind was when Brad made a looping lead from the back line towards the spot only to miss Zac's through ball and to dive over the keeper – it was suggested that he was suffering altitude sickness from being that far up the field!
On the whole, a very positive effort despite the loss, although a loss is a loss, and it doesn't allow you to sing the song Jimmy! Thanks to Wade, Mac and Ryan for doubling up and well done to everyone who doubled up across the grades in the heat.
Looking forward to a rest from the never ending Summer, as we have the bye next week.
Best and fairest: 1 Riley, 2 Nick and 3 Mason.
[print_gllr id=11979]
4th Grade
Sutherland 2 Easts 2
This must be recorded at the very first Sutho match report that includes poetry. We look forward to more from the quill (keyboard?) of The Bard of 4th Grade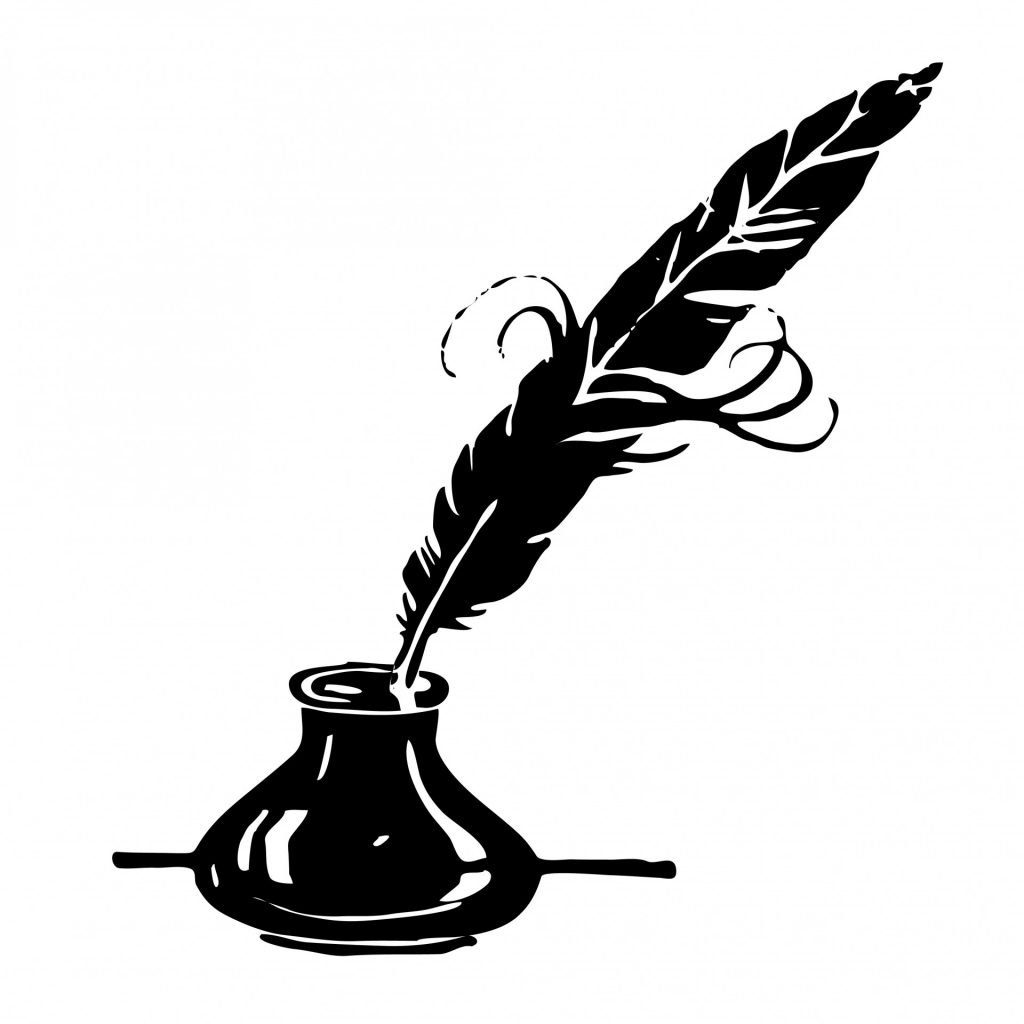 "There was a young striker named Mac
"And boy could he give it a whack
"He got knocked to the ground
"Came up with a frown
"And stole the last goal back."
It was a hot and windy day in Sutherland and we were missing quite a few players. Easts came out strong with a very stacked team and scored off an early short corner set play. But the boys in blue dug deep and covered for each other with Ryan Malone scoring a goal from open play to tie things up.
We forced Easts to play long, which unfortunately led to their second goal through a quick and deceptive striker, but Mac levelled the scores again off a short after being bowled over in the D – and that's how the scores remained.
Big congratulations to Charlie picking up three points with a very solid display in the backs for a young player and to the players who had to back it up in 3rds in that heat (Wade 2pts, Dave Richo 1).
[print_gllr id=11991]
5th Grade
Sutherland 3 St George Randwick 2
Last week's hard fought win in the stinking heat gave us the experience and confidence to go out and do it again this week against St. George.
The game started out tight but quickly opened up as the heat sapped the speed out of everyones legs. With this, we were able to  take control of the game with short passing and ball control starting at the back and building through the middle, while all St. George could muster was sending guys high and thumping the ball long.
The strong work through the middle of the pitch and pressure up front started paying off and we got 2 goals on quality plays from the forwards. As the game wore on and with the sun not going anywhere, we became complacent with our lead and allowed two soft (somewhat lucky, depending on your point of view) goals.
With 10 minutes left the game turned into a battle of wills as simple plays won out over fancy individual skills.
We snagged a winning goal off the back of another great build up of passing from the midfield and forwards and a fantastically acrobatic finish (or some dope falling on his bum and getting a lucky touch). Either way, they all count the same and 5th Grade got to sing the song again!
Big thanks to the guys who backed up from 6th grade, the extra legs on the bench made a huge difference to the play of the team. Bring on next week.
Goals: Shaun Ryan, Matt Rowling, Phil Rowling
6th Grade
Sutherland 3 St George Randwick 1
After a tough first up lost to Briars we were very keen to get a win on the board against Saints and get a bit of confidence in the team.
We have about 6-7 new faces in the team this year and our first big hurdle is working out what is the best position for the guys and also teaching them how to play them.
So after a scoreless first half where we had an even amount of possession of the ball, we again had to discuss positional play at half time. In the scorching heat there was no doubt about our effort and it was the "old heads" who got us on the board.
Skipper Brookfield snagged a double and also through the last pass for Phil Rowling to score. It was also good to see Darren Saunders helping out with a solid game in central defence.
With a bit of training and commitment to learning the new style we are all playing then I'm sure we can go deep into this competition.
Best and fairest: 3 Mark Brookfield, 2 Phil Rowling, 1 Darren Saunders.
Goals: Mark Brookfield 2, Phil Rowling 1.
7th Grade
Sutho 2  Sydney Uni 0 in "awesome event"
It was an awesome event at 5pm on Saturday for seventh grade to play in front of a crowd that reached double figures. The clubhouse was well attended and drinks flowing as we started the game a little shaky.
But after 10 minutes we got into it and started playing our game of confidence and ability. We had most of the ball but Sydney Uni's good defence as always prevented scoring. Our forwards performed well and the halves did a lot of running in unusual conditions of dusk and bush fire smoke and eventually we made a breakthrough to go 1-0 up.
Half time talk was encouraging and strong – to keep playing the way we are, rotate the bench and keep up the effort – which we did and Damian scored the second goal of the game.
The last 15 minutes was hectic and the pressure from Sydney Uni was massive, but we held off for the two-nil win to give us our second win in a row and after two weeks we are on maximum points.
Fine efforts from Conner and Ross Crowley and again from Adam Howard changing positions as required due to injuries.
A great effort from the 15 players and we looking forward to next week at Greenhills.
Best and fairest: 3 Cameron Bayley, 2 Damian Seager, 1 Jordan Wood.
Goals: 2 superb goals from Damian who is playing exceptionally well on his comeback trail.
[print_gllr id=12000]
Metro
Under 17
Sutherland 5 Ryde 3
Friday night's game saw us again playing at the new Marang Hockey Complex at Greenhills, this week against Ryde.   Again we were short by five players including our goal keeper, so we had to borrow players.  Thank you to Kiara Le Gras, Will Gair and Charlie Johnson for stepping up and helping us out.
The game started pretty slowly for Sutho, with Ryde scoring 2 goals within the first 10 minutes of play. This certainly looked like it was going to be a very long game at this rate!!
Half time saw us back in the game with the score being 2 all. After a positive half time talk with our substitute Coach (Sean Kelly), we regrouped and came out more determined to make the final score in our favour.
The second half saw us dominate the field with some fantastic goals by Harry and Grace. The final score showed our determination, with a 5 goals to 3 win. Congratulations to all players for their determination on a hot and humid Friday night.
A big thank you to Sean Kelly for filling in as Coach while Craig was absent.
We now have a few weeks off due to school holidays and State Championship. Best of luck to all the players attending the U18 Girls and Boys State Championships in May, and we'll see you back for our next game on Friday 18 May.
Best and fairest – Harry 3, Grace 2, Helena 1.
Goals – Nic 1,  Harry 2, Helena 1, Grace 1.
[print_gllr id=11930]