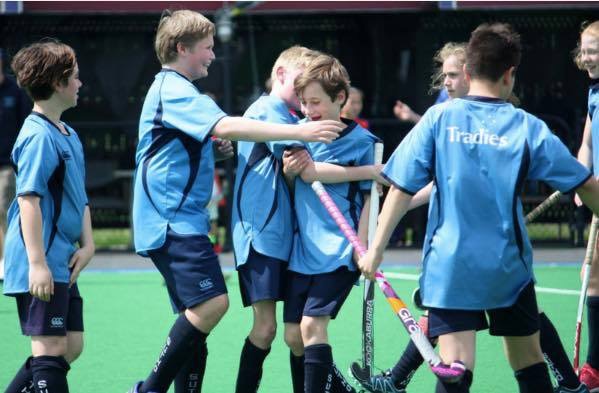 Our junior teams, which are all mixed boys and girls to provide the greatest opportunities for everyone, play in the strongest junior competitions in Sydney. These are:
Sydney Metro: Sydney-wide Under 15 and Under 17.
Sydney East Hockey Association: We play against teams from Glebe, St George, Moorebank, University of NSW, Sydney University, Sharks and Bankstown. Age groups are U11, U13, U15 and U17.
Our club offers Minkey, or mini-hockey, where youngsters can begin learning the game, and U9 competition at home on Friday afternoons during the season.
In 2019, Sutherland had 11 teams take part in the Sydney East Hockey Association competition, while two teams played in the Sydney Metro competition. More than 6o kids were involved in our popular Friday afternoon Minkey and U9 programs.
All junior players who attend school are eligible for a NSW Government Active Kids  $100 voucher, which is designed to encourage youngsters' playing sport by cutting costs to do so.  See more on our Registration page.
Tradies Gala Day & School Summer Comp
Sutherland Hockey Club also annually  hosts  a Schools Gala Day. Last year more than 200 kids from schools located in the Sutherland and St George region competed. In school Term 4,  a Schools Summer Competition which sees over 700 kids participating.
For information on the School Summer Competition click here.